The newest film by Hombale Films, Kantara, is a visual splendor that vividly depicts the traditional culture of Kambla and Bhootha Kola. Here are 5 more traditions that we'd love to see a film on!
Karaga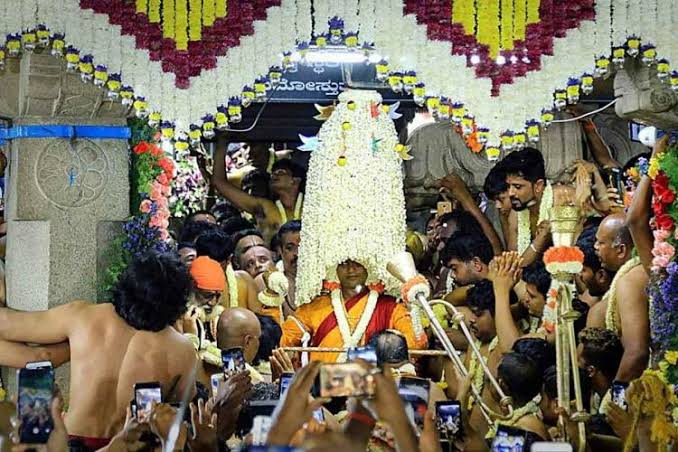 Bangalore's Karaga festival is held on the Karaga day between March and April, soon after sunset. A stunning procession is led by a priest dressed as a woman. He carries a pyramid covered in flowers on his head. The eternal ritual of visiting the tomb of a Muslim saint from the 18th century every year, which has evolved into a symbol of Hindu-Muslim harmony, is a distinctive aspect of the Karaga.
Pehalwani
Pehalwani now is more commonly referred to as kushti. Popularised by The Great Gama, an Indian wrestler who stayed unbeaten while competing against one of the strongest champions in the world in the late 1800s and early 1900s, it is one of the earliest types of wrestling. It gave rise to modern MMA and enjoys tremendous popularity across the nation.

Silambam
Originally from South Asia, the martial technique of silambam has origins in classical Tamil literature. Although the term "Silambam" is primarily linked with a bamboo or teak stick, other weapons can also be used. Weapons used in this genre include the Katti (knife), Aruval (sickle), and Kuttu Katai (knuckledusters).
Kalaripayattu
Kalaripayattu, one of the oldest and most intricate martial arts in the world, originated in Kerala. It is praised as Kerala's pride and is revered all over the world.

The maximum coordination of the mind and body is the main goal. Kalaripayattu also focuses on specialising in traditional indigenous medical techniques.
Mallakhamba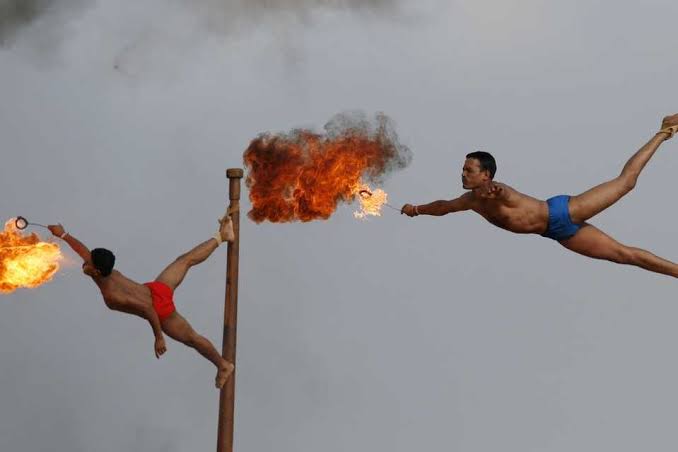 A style of Indian gymnastics performed on a vertical pole, mallakhamb or mallakhamba is an ancient Indian sport that first attracted the attention of the world at the 1936 Berlin Olympics. At its foundation, mallakhamb is an old martial art designed to help ancient warriors and wrestlers prepare for battle.