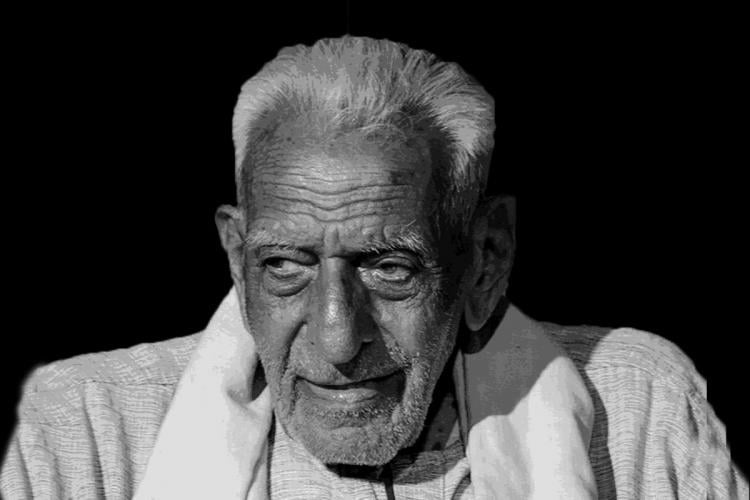 Freedom fighter and activist Harohalli Srinivasaiah Doreswamy, at the age of 103, bid adieu to the world on Wednesday, just after recuperating from Covid-19 earlier this month. On Wednesday evening, he was cremated with full state honors at the Chamarajapet crematorium.
Harohalli Srinivasaiah Doreswamy was born on April 10 in the year 1918, and his grandfather was a nominated member of the Praja Pratinidhi Sabha. While Doreswamy's older brother, HS Sitaram, was also a freedom fighter.
Doreswamy became so involved in the freedom struggle and he participated in the Quit India movement and was imprisoned for 14 months between 1943 and 1944.
He also led the "Mysore Chalo" campaign in the year 1947 to persuade the Maharaja of Mysore, who refused to join the Indian Union. He became involved in the freedom struggle at an early age, from planting small-scale time bombs in post-boxes and organizing rallies and general strikes in Mysore against British rule.
His activism did not end there. Doreswamy had a clear vision when it came to fighting against the establishment for the betterment of society. Be it agitations at the Tungabhadra basin, or against the nuclear power plant in Kaiga, Doreswamy stood firm against the establishment and never gave up.
He was often chastised for his ideas and outspoken words, yet he remained unfazed and spoke his mind. His ideas and thoughts were geared towards the betterment of the lives of people who were less fortunate.
During the press Emergency, he was imprisoned for four months after sending a letter to then-Prime Minister Indira Gandhi intending to lead an agitation against her.
During his early years with a Bachelor of Science degree from Central College in Bengaluru, Doreswamy worked as a high school teacher before venturing into journalism with his publication.
Doreswamy founded the Sahitya Mandira publishing firm and bookstore in Bengaluru before moving to Mysore to handle a friend's newspaper, "Pauravani." In 2019, he was awarded the Ramnath Goenka Excellence award for Lifetime Achievement in Journalism.
Doreswamy never shied away from fighting the battles he thought that was important. At the age of 98, he had partaken in a protest against the government's contentious proposal to construct a steel flyover in Bengaluru. One cannot overlook the fact that Doreswamy was consistently active in movements ranging from Vinoba Bhave's Bhoodan Movement to the JP Movement to India Against Corruption.
He's also an urban activist who fought for Bengaluru's lakes and sustainable solid waste management, urging city officials to cease dumping waste in rural landfills. As a result, in the year 2014, six waste processing units were built in the city. He was also involved in agitations against the eviction of Adivasis from their tribal lands in the Kodagu district.
Historian, Ramachandra Guha would dearly call him "Karnataka's conscience keeper" as he continued to support farmers' agitations and fight against the corruption in the Lokayukta office.
In the year 2017, Doreswamy was deeply affected by Gauri Lankesh's murder. In urging that the perpetrators be brought to justice, he served as a rallying point for the State's civil society. He served as the Gauri Memorial Trust chairperson and tried to revive her monthly tabloid, for which he was a columnist until his death. "It appears that we are entering the period of Nathuram Godse, in which writers and activists are murdered for their beliefs," he said.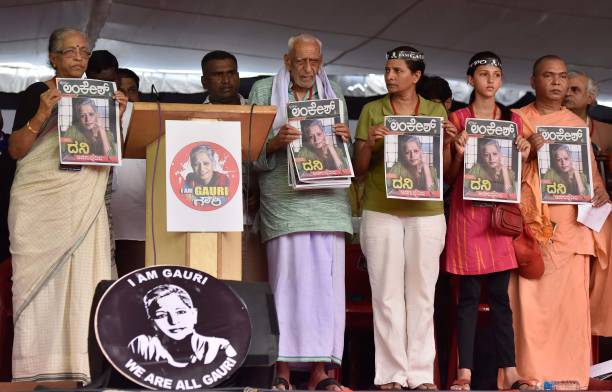 He has been a strong critic of CAA and NRC, as he believed that CAA and NRC aim to polarize the country along religious lines and goes against our nation's foundational ideals.
In the year 2020, Doreswamy's attendance in a protest event called "Save the Constitution" sparked a huge controversy.
In the wake of that protest Basanagouda Patil Yatnal, a BJP politician, questioned his credentials as a freedom fighter, calling him "anti-national" and a "Pakistani spy." The centenarian, on the other hand, did not flinch or shift his position. He frequently referred to the insurgency against the current government as a "second freedom struggle."
Doreswamy's spirit was unfazed, and he remained an ardent social activist till his death. Until the COVID-19 erupted, he had been involved in several protests. The freedom fighter had opposed the mining mafia in Karnataka he was capable of putting an end to their power.
Just two weeks before his demise, Doreswamy had handed in his handwritten weekly column Noorara Nota to Nyaya Patha, a Kannada weekly. It was an in-depth analysis of the outcomes of the five State Assembly elections.
Mourning his death, former Prime Minister H D Deve Gowda noted that he knew him for his resistance to the Bengaluru-Mysuru Infrastructure Corridor project.
For Doreswamy, age was just a number. In the last few years, he supported several movements that originated from Bengaluru and other parts of Karnataka. He was the voice of people where he inspired thousands of youth. His demise is a big loss to society.
References:
Image Source:
Getty images