In a shocking revelation, incarcerated gangster Lawrence Bishnoi has confessed to his involvement in the tragic demise of Khalistani terrorist Sukhdool Singh, widely known as Sukhu Duneke, whose life was brutally cut short during a harrowing episode of inter-gang violence in Canada. The untimely demise of Sukhu, a prominent figure within the Khalistan movement in Canada, has sent shockwaves through the community, raising questions about the underlying tensions and conflicts within the region's various factions. Lawrence Bishnoi's admission adds a new layer of complexity to this already tumultuous story, shedding light on the intricate web of criminal and ideological forces at play.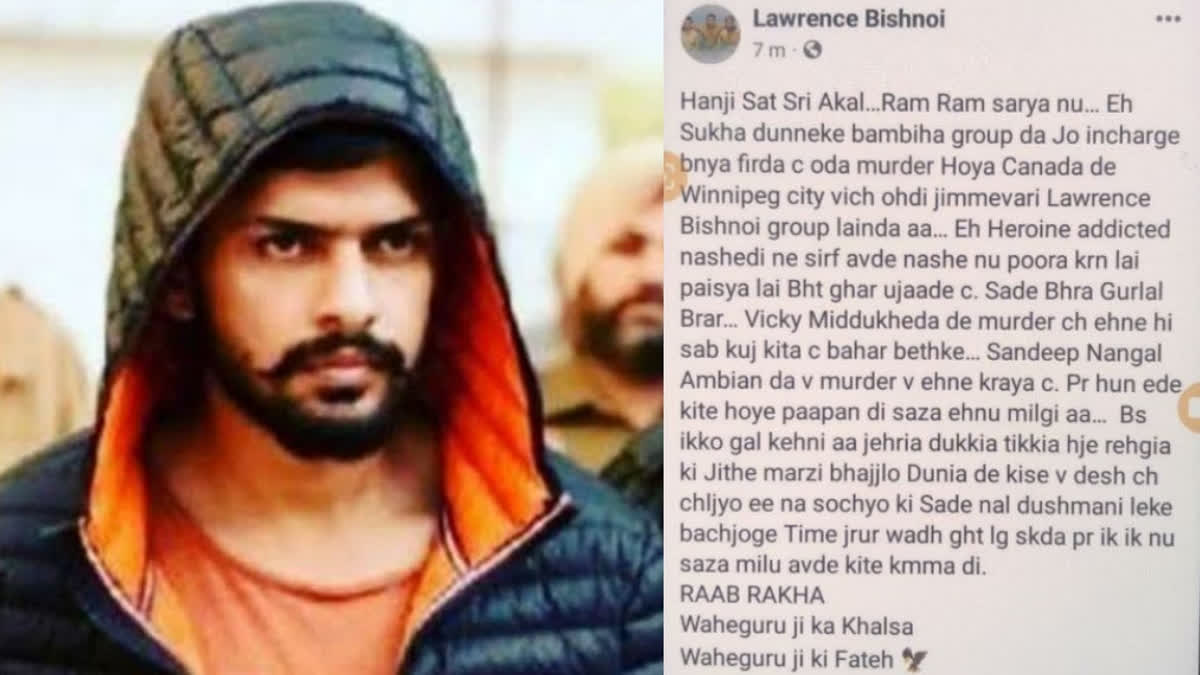 In a revealing Facebook post, members of Lawrence Bishnoi's gang have leveled serious accusations against Sukhu Duneke, alleging his direct involvement in the gruesome murders of Gurlal Brar and Vicky Middukhera. In a scathing tone, the gang labeled Duneke as a 'drug addict,' insinuating that his demise was a form of retribution for his purported sins. This incendiary post has not only escalated tensions surrounding the case but has also served as a stark warning from Bishnoi's gang.
They brazenly declared that their adversaries would find it impossible to elude justice, be it within the confines of India or any other nation. This ominous statement underscores the gravity of the situation and the high-stakes nature of this ongoing investigation. It also shines a light on Duneke's troubled past, characterized by his flight from India to Canada in 2017, accomplished through the use of forged documents, and the burden of seven criminal cases that hang over him. These details paint a complex portrait of a man entangled in a web of criminality and intrigue, adding to the intrigue of this unfolding narrative.
Sukhu Duneke's tragic demise occurred just one day following a contentious statement by Canada's Prime Minister, Justin Trudeau, in which he informed the nation's parliament about "credible allegations" connecting the Indian government to the assassination of Hardeep Singh Nijjar, a prominent pro-Khalistan figure in Canada, back in June of the same year. 
Trudeau's speech ignited an immediate firestorm of controversy, as India swiftly refuted the charges, dismissing them as "baseless" and "motivated." In a retaliatory move, India expelled a high-ranking Canadian diplomat, further heightening diplomatic tensions between the two nations. This escalating international dispute has cast a pall over the circumstances surrounding Duneke's murder, emphasizing the intricate web of geopolitical factors at play and underscoring the potential repercussions of these allegations on Canada-India relations.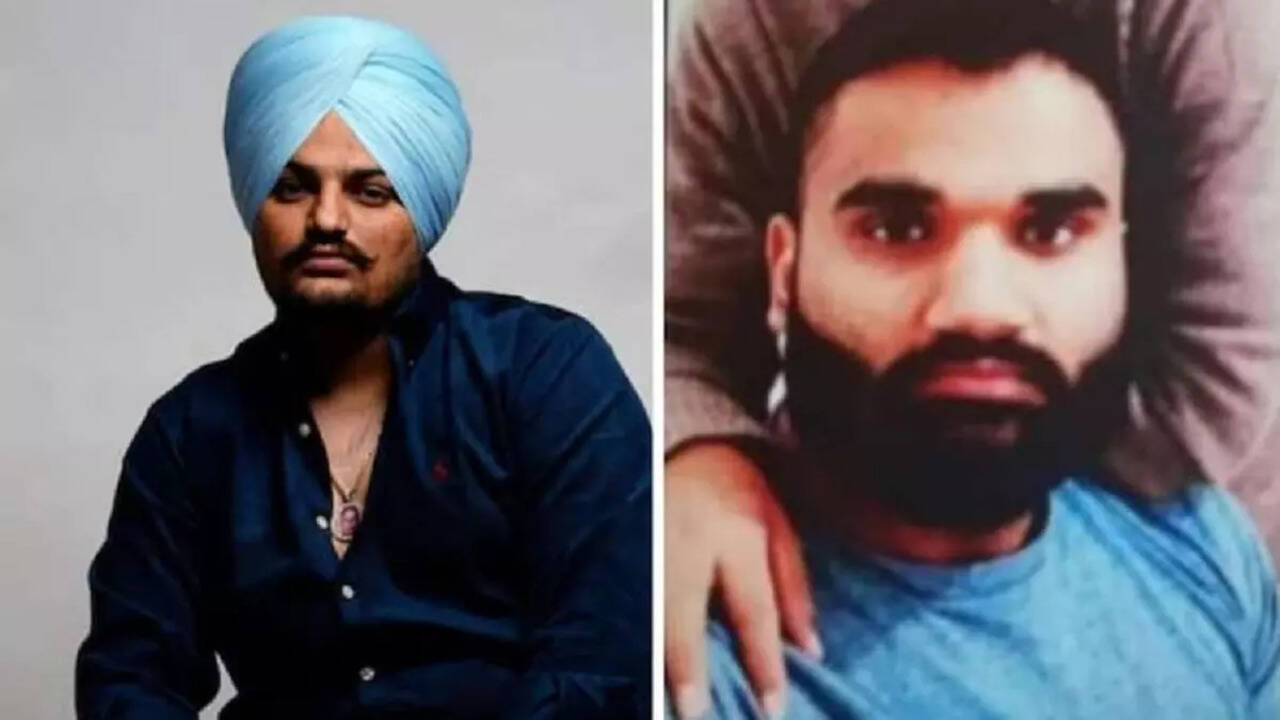 The international community's response to the unfolding controversy has been significant, with major world powers offering their perspectives on the matter. British Foreign Secretary James Cleverly emphasized the fundamental principles of sovereignty and the rule of law, urging all nations to uphold these principles. Cleverly noted that ongoing discussions with Canadian counterparts were focused on addressing the serious allegations raised within the Canadian Parliament, hinting at the global implications of the situation. Likewise, Australian Foreign Minister Penny Wong echoed a similar sentiment, underscoring the importance of ongoing investigations into the matter. These statements from key global players underscore the widespread interest in the case and the potential ramifications it may have on international relations and diplomacy.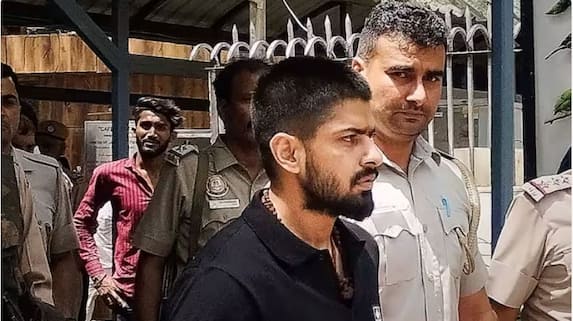 US Ambassador to India, Eric Garcetti, urged close partners to collaborate on the investigation and hold those responsible accountable. He mentioned that it's too early for the United States to consider getting involved in easing tensions between the two countries.