Every year on #24November, #LachitDivas is celebrated across #Assam to commemorate the heroism and contribution of #LachitBorphukan in the victory of the #AhomArmy at the #BattleOfSaraighat. Union Home Minister #AmitShah paid tributes to the 17th century general of the Ahom kingdom on his #BirthAnniversary and said that his #bravery in protecting the #motherland will forever inspire generations to come. As he tweeted,
"My tributes to legendary #Veer #LachitBorphukan, on his Jayanti. I appeal to our #youth to learn about this great General of Ahom Army, who thwarted the invaders to protect the motherland in the Battle of Saraighat. His bravery will continue to inspire the generations to come."
Lachit Borphukan is mainly remembered for his extraordinary victory against the #MughalArmy of #Aurangzeb headed by #RamSingh in the Battle of Saraighat. The '#ShivajiOfAssam' fought relentlessly to curb the expansion of the Mughal Empire in the state. Born to #MomaiTamuli, who later rose to become the first '#Borbarua' (Governor of Upper Assam and Commander-in-Chief of the Ahom army) enabled Borphukan to enjoy a comfortable upbringing. Before being appointed as the Supreme Commander of the army, he held various eminent posts like Superintendent of the Royal Horses or #GhoraBarua, Commander of the strategic #SimulgarhFort and Superintendent of the Royal Household Guards or #DolakashariaBarua assisting the Ahom king. Later on, his excellence and immense capability led him to become the #CommanderChief of the Ahom army.
The King #ChakradhwajSingha presented Lachit a sword with a golden handle called '#Hengdang'. Lachit actively participated in the military affairs of the kingdom and recovered #Guwahati from the Mughals and successfully defended it against the Mughal forces during the Battle of Saraighat, but died a year later. It is noteworthy to mention that Assam was the only state in India, which defeated the successive attempts of invasion by the #DelhiSultans and the #MughalEmperors. In fact, the state survived 17 such invasions.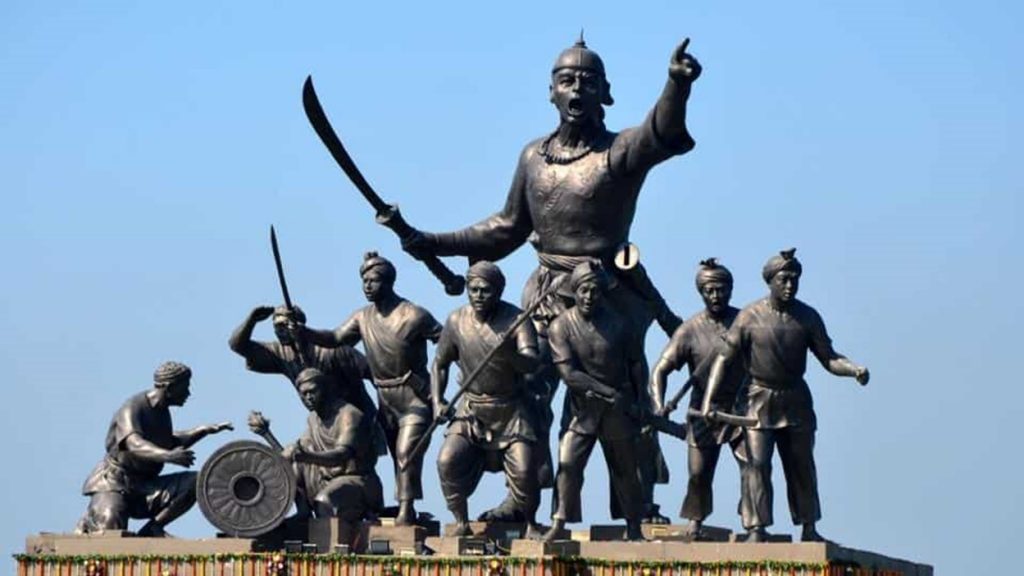 His bravery is widely acclaimed across the state as he even went to the extent of beheading his own uncle for the sake of his motherland- "My uncle is not greater than my country". In spite of his illness, Lachit was able to instill power and strength among the soldiers for fighting against the brutal Mughals. The Ahoms in their small boats encircled the bigger but less maneuverable Mughal boats. After his dealth due to prolong illness, Lachit's remains were laid in Lachit Maidam at Hoolungapara- 16 kms from Jorhat. Since then, each year 24 November is a #StateHoliday in Assam.
"On the special occasion of Lachit Diwas, we bow to the courageous Lachit Borphukan. He was an outstanding leader and strategist, who played a pivotal role in protecting the unique culture of Assam. He also worked extensively towards empowering the poor and downtrodden," PM Modi said.
Since 1999, the #NationalDefenceAcademy (NDA) has been conferring its #BestCadet with the Lachit Borphukan gold medal every year.
Sources:
Picture Sources:
Post Card News
Hindustan Times