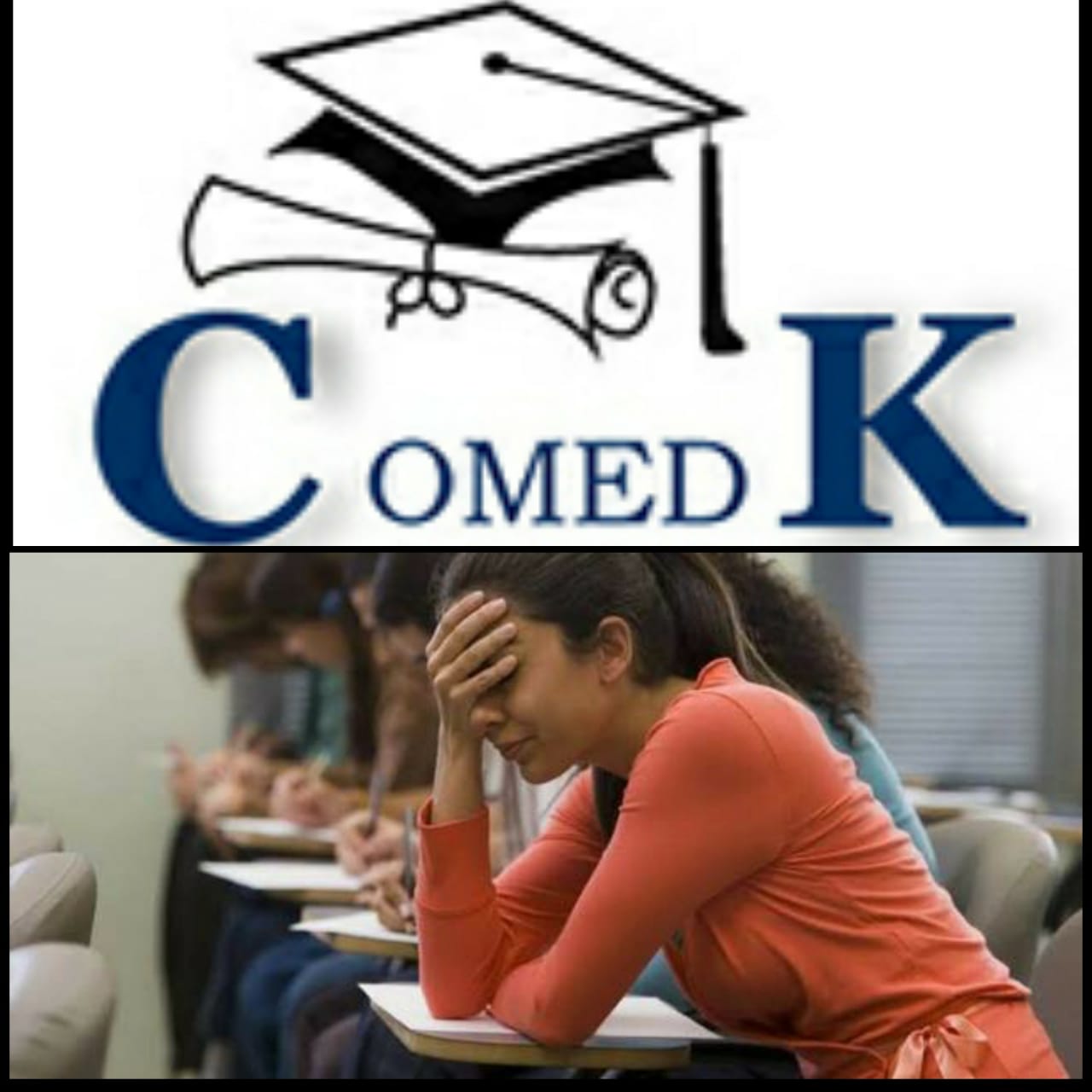 The government of Karnataka has announced that the KCET AND COMEDK exams will be conducted on 30 – 31st July and 1st August, respectively. Students are distraught about this as they are not able to receive proper training, they need to write the exams, due to the lockdown situation. How is it right to expect students to take the examinations which decide their careers in a state of fear and panic. COMEDK is an online examination that is taken up by students all over India. With various states announcing partial/complete lockdowns due to the surge in COVID cases, how are the students expected to go to exam centres and give exams? The first NATA exam is also announced to be conducted on 1st August. How are the students supposed to prepare for two national level exams on the same day?
On June 25th June 2020, IIT Hyderabad conducted their entrance exams in one of the digital centres in Pune. The exam centre was near a COVID hotspot and many students had to pass through the containment zone to reach the examination centre. When the public started questioning the Municipal Corporation of Pune about why the exam was allowed to happen, the Commissioner said that the exam was conducted outside the containment zone and they do not need prior permission to conduct exams in such regions, if social distancing norms are strictly followed. A dean from IIT Hyderabad also said that there was no violation of rules by their side as they rightly followed distancing norms and ample arrangements were made to take care of the candidates.
Eyewitnesses, however, said that some of the invigilators were not trained in maintenance of social distance. One of the students said that 50 of them were accommodated in a room. Another one said that the candidate next to him was continuously coughing and he was scared and uncomfortable. Isn't it highly difficult for a student to focus on writing an exam when the whole world is being extra cautious and sitting inside? A probe has been ordered to find out why an exam like this was conducted when the state itself has cancelled all the examinations. The Maharashtra government has cancelled or postponed all its exams including MHT CET to not risk the lives of students in the pandemic. Then, how is it possible for COMEDK to happen in the state now? What about the candidates there?
The Central Government did announce Unlock 2.0 in the country. But the governments of various states have taken it upon themselves to announce partial or complete lockdowns. MH has announced an extension in lockdown till 31st July, but if the cases do not come down, there are chances of further extension. Same is the case with Tamil Nadu and West Bengal. Jharkhand has also given strict order to schools and colleges to be shut down till 31st. Delhi, Mizoram, Nagaland, Meghalaya, Assam and Uttar Pradesh are the other states where partial lockdowns are in place and educational institutions are locked. There is triple lockdown in the containment zones of Kerala and Karnataka itself has announced a lockdown of 1 week starting tomorrow. If these lockdowns are extended, then how can the candidates from these states make it to the examination centre, let alone sit and write their COMEDK exam?
Uttar Pradesh has announced weekend lockdowns and has postponed their Uttar Pradesh State Engineering Entrance Exam (UPSEEE). Students have extended concern about how they can take their COMEDK exam on a weekend with the lockdown. Many national and state level exams have been postponed to September and October this year due to corona virus. BITSAT, NEET, JEE, CLAT, NHCM JEE, IMPAT, MAT AND ATMA to name a few. Most of the state universities cancelled exams for all the semesters including final year students. When this is the case, why is Karnataka Education Department so keen on conducting the COMEDK? One of the officials said, "we just want to get them over with". Is getting them over with more important than the lives of thousands of students? As a student, I for one think that it's not.
Twitter is filled with students from all over India appealing to S Suresh Kumar, the Primary and Secondary Education Minister and Dr Ashwathnarayan, the Home Minister of Karnataka state to postpone COMEDK. Students from Karnataka are also requesting to postpone KCET exams as well. #postponecomedk2020, #postponekcet2020, #speakupforstudents are some of the hashtags trending to support the same cause. Seeing the students pleading to postpone exams, for the sake of their safety is disheartening.
In a situation where new things about the virus are being discovered every day, even the best of precautions might fail. The best example for this can be found inside the state when we look just a little back. During the SSLC exams conducted from 25th June – 3rd July, 32 students tested positive for COVID – 19. There is also the concern of psychological pressure on students. We all know how high expectations are during entrance exams in our typical households. Amidst these expectations, lack of proper coaching, the fear of contracting the virus and the fear of not being able to pursue their dreams, there are chances of students losing their focus totally.
There has been no notification or clarification from the Karnataka Government about further postponement of the exams, but let us all hope and help, for the sake of the student community, that KCET and COMEDK will happen only after the pandemic situation comes under control.
References – https://timesofindia.indiatimes.com/city/pune/hundreds-take-iiit-hyd-exam-near-hotspot-probe-ordered/articleshow/76593962.cms
https://www.collegedekho.com/news/list-of-exams-cancelled-postponed-coronavirus-covid-19-outbreak-in-india-18994/
https://www.livemint.com/news/india/covid-19-these-states-have-extended-coronavirus-lockdown-full-list-here-11593485135599.html