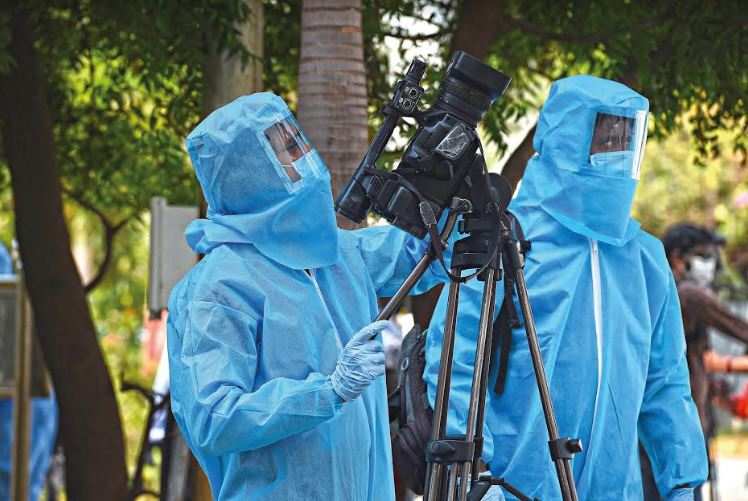 The Coronavirus is ravaging in India. With the augment of the second wave of Covid-19, the entire nation is in a dire state. The surge in the daily COVID cases has created an environment of fear, anxiety, and panic. In such dreadful condition, we are all well informed about all that is happening in and around the world. Despite undergoing a crisis situation where people have been homebound to protect themselves, journalists are working tirelessly to provide every latest news in no time.
India on Tuesday logged 357,229 fresh cases of coronavirus infections and 3,449 new fatalities in a span of 24-hours. Devoid of all kinds of excuses, media-persons and journalists are doing on ground reporting, capturing every single detail in order to inform and give a glimpse of the ground reality to the citizens of India. On and off there are situations in which their life might be in peril. Yet they do not fail to deliver the up-to-date and current news.
Considering this, the Editors Guild of India on April 15 wrote a letter to the central government asking them to declare journalists as frontline workers, thereby bringing them under a priority group receiving Covid-19 vaccines.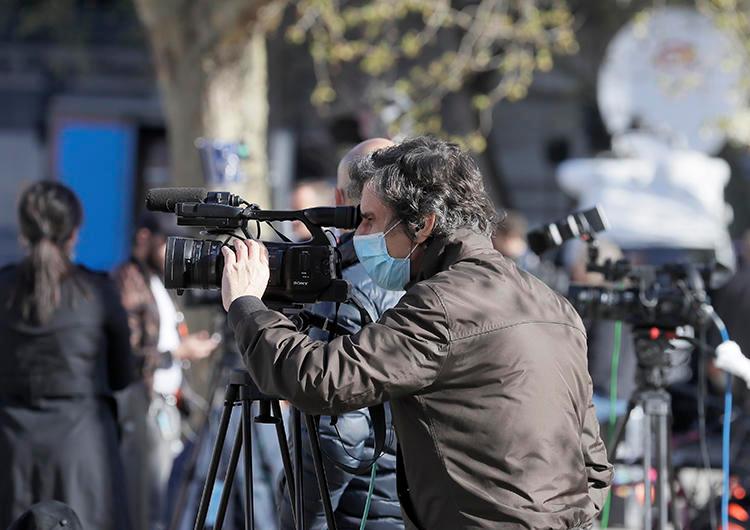 The letters reads,
The Editors Guild of India urges the Union Government to declare journalists as Frontline workers and be allowed priority vaccination against coronavirus, along with other frontline workers.
News organizations have been relentlessly covering the pandemic, elections, and other current affairs in an effort to ensure that the flow of news and information to readers continues unabated. News media is at is included in essential services. Therefore it will only be fair that journalists be given this cover of protection, especially in the face of number of infected rising to astronomical levels. Without the protection of a vaccination, media persons are finding it very difficult to discharge their professional responsibilities.
Therefore EGI calls on the Union Government to immediately get all the journalists, regardless of age, vaccinated so that there is no disruption in their work during this critical time.
In light of this, a number of states have already declared journalists as the frontline workers. States that have declared journalists as the frontline workers have been listed below.
Madhya Pradesh
Madhya Pradesh Chief Minister Shivraj Singh Chouhan on Monday said that journalists were risking their lives while discharging their duties during this "dangerous period of COVID-19 pandemic".
In a video statement posted on Twitter, the CM said, "Therefore, we have decided to declare all accredited journalists as frontline workers in Madhya Pradesh. They will be taken care of."
Bihar
On May 2, Bihar Chief Minister Nitish Kumar had announced that journalists will be given the COVID-19 vaccine on priority in the state.
"All journalists accredited with the Information and Public Relations Department at the state level and also non-accredited scribes authenticated by the district public relations officers – from print, electronic and web media – will be considered as frontline workers for inoculation," PTI quoted an official statement. It added that they will be given COVID-19 vaccine on priority.
Odisha
Odisha chief minister Naveen Patnaik on Sunday declared working journalists of the state as frontline Covid-19 warriors. A statement by the CMO said that working journalists are doing 'a great service to the state' by providing seamless news feed and making people aware of COVID-related developments, ANI quoted.
"As many as 6,944 working journalists in the state have been covered under the Gopabandhu Sambadika Swasthya Bima Yojana. They are getting health insurance cover of Rs 2 lakh each," the official statement said, ANI reported.
Odisha also announced ex gratia of Rs 15 lakh for the families of journalists who succumb to COVID-19.
Punjab
Punjab Chief Minister Captain Amarinder Singh also announced that all accredited and yellow card journalists will be included in the list of "frontline workers".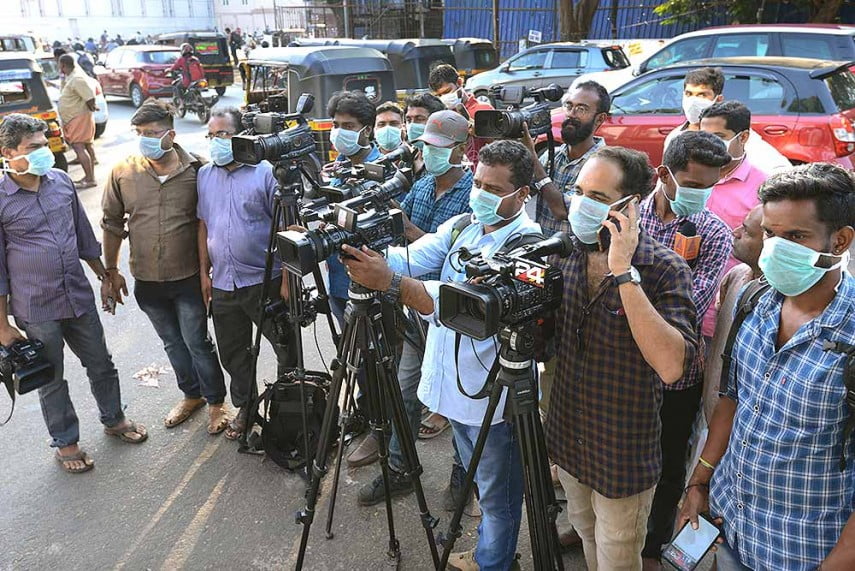 Uttarakhand
On April 3, the Uttarakhand government had declared journalists as frontline workers and announced Covid-19 vaccination for all of them without any age restriction.
West Bengal
West Bengal chief minister Mamata Banerjee on Monday (May 3) declared journalists as Covid warriors. "Journalists have taken risk and worked on the field all these days like other Covid warriors. I declare you Covid warriors too. Let the Chief Secretary note this down. I am still the chief minister since I have not resigned as per rules before taking oath again," she added.
Tamil Nadu
Tamil Nadu chief minister-elect M K Stalin on Tuesday announced that journalists working amid the raging coronavirus (Covid-19) pandemic in the state will be considered as frontline workers.
"All media persons working in newspapers, visual and audio media at the risk of their lives due to rain, sun and floods will be considered as frontline employees in Tamil Nadu," the Dravida Munnetra Kazhagam chief announced on Twitter.
Karnataka
The latest declaration has come from Karnataka, where on Tuesday, Karnataka chief minister BS Yediyurappa declared all journalists in the state as frontline workers.
"Our government has decided to consider journalists as frontline workers and accord priority in vaccination against Covid-19," the chief minister said in a tweet today. The journalists will get the vaccine shot free of cost.
All of this is a surely a commendable step taken by various state government(s) of India to safeguard the lives of all the journalists so the they can carry on with their day-to-day activities. But unfortunately, we have also witnessed an increasing number of attacks and threats against journalists covering public demonstrations. This is unacceptable. It is more important than ever for journalists to be able to report freely and safely.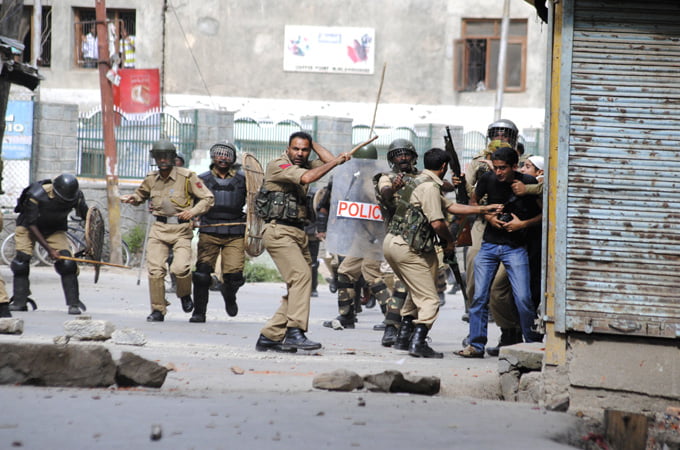 In a democracy, journalists play a vital role in unwrapping the truth and holding those in power to account. Their job is to ensure that citizens receive timely, accurate and reliable information, which has become even more important in the context of the Covid-19 pandemic.
During the pandemic, reliable information became critical not only to keep people informed but also safe and healthy. For journalists across the world, the COVID-19 pandemic is an unprecedented news story. It is a relentless news cycle, an 'infodemic' of misinformation.
References:
Image Credits:
• Committee of Protect Journalists
• Times of India
• Al Jazeera
• PTI