Jakarta is hosting a zombie event and everyone is invited!
In an attempt to reduce traffic and encourage more people to take up public transport, Jakarta's light rapid transit turned a train and station into a stage for a blood-spattered zombie apocalypse. It extended an invitation to all real-time passengers to take part in it.
The magnetic set was built last month and named, "Train to Apocalypse" inspired by the South Korean horror film, "Train to Busan."
In the train station, actors play the role of zombies with spot-on costumes and make-up, chasing and scaring people into the train. On the other hand, inside the train, made-up anchors report on the "Pandora" virus transforming humans into zombies and eating up the city.
The zombies terrorize people while soldiers with fake guns in hand fight them and escort passengers to safety.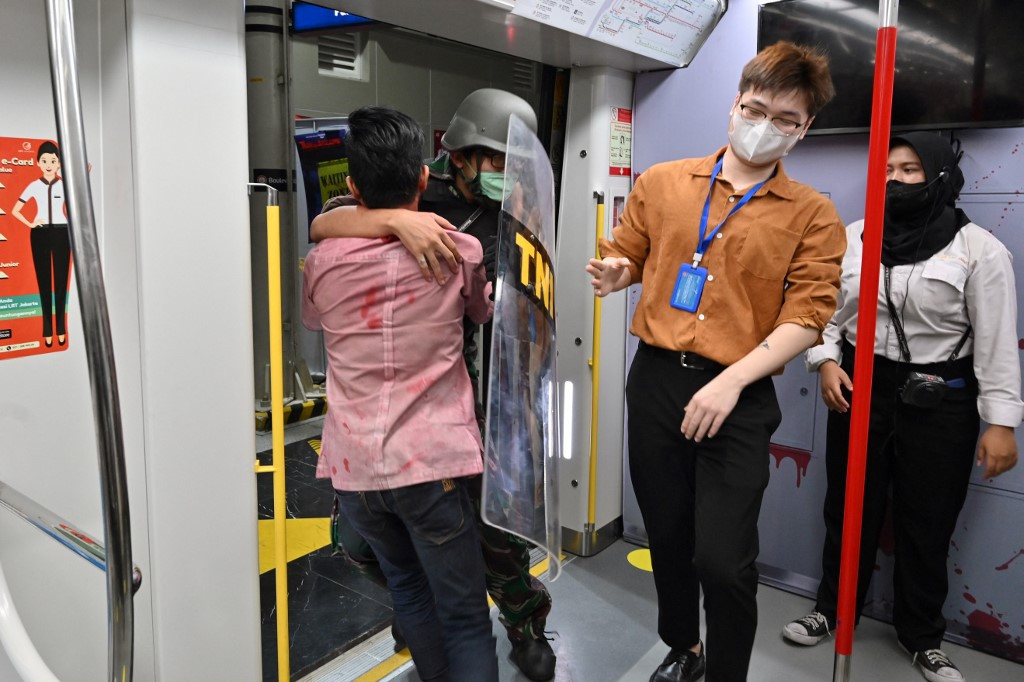 The train station is flag boards which read, "Danger, beware of zombies" with haunted red lights.
The zombies didn't actually chase us but we were still panicking," said 17-year-old Genesis Christi.
To attend to the problems of heavy pollution and traffic jams in the city, the government took to this attractive plot to make public transport seem fun and cool.
The "Train to Apocalypse" costs 60,000-70,000 rupiah ($4-4.70). The event is said to draw curtains on Sunday.
According to the organizers, the 20-minute train ride does not interfere regular LRT trains. In fact, regular passengers can catch a glimpse of the horror show without even buying a ticket.