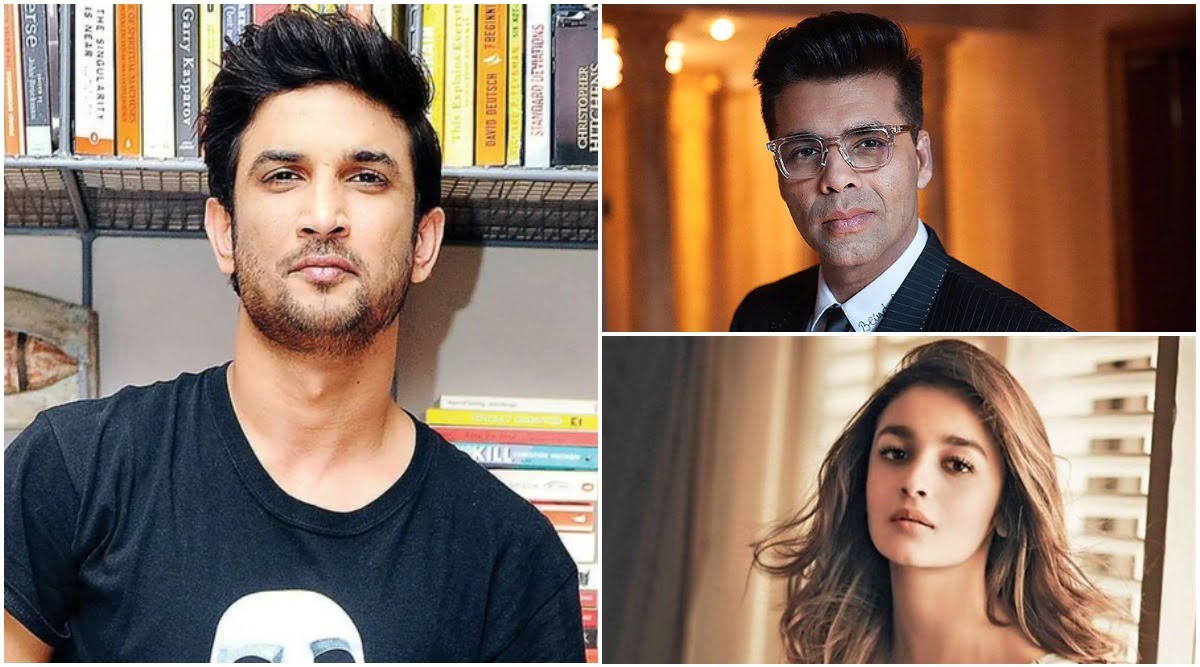 #SushantSinghRajput has become a hashtag. Two months have passed since his demise and we have seen a flurry of twitter hashtags, Instagram tribute posts, news anchors screaming until their voices turned hoarse over a debate about mental health and its lack of awareness that has evolved into a debate about #nepotism in #Bollywood.
Acting opportunities and big budget films are often handed on a golden platter to people whose parents and families have already made it in the film industry. #KaranJohar (called the flag bearer of nepotism by #KanganaRanaut) is the face not only of #DharmaProductions but also of #Nepotism in Bollywood. The same audience who voraciously consumed films like Dil Wale Dhulanya le jayenge, Student of the year, and Kuch kuch hota hai are now increasingly becoming disillusioned and disenchanted with the Johar brand and what it represents.
Dharma films at the core of their stories have always held some sort of fantasy that the Indian masses have strived to attain. Whether it is the freedom to finally marry your partner of choice after rebelling against your family without the constraints of family honor at stake, like Simran from Dil Wale Dulhaniya le Jayenge or the privilege to study at elite schools, affluent families and lux lifestyles that Student of the year showed us. It's a reality that most don't live and only allowed to vicariously live and dream about through these films.
The recent claims to boycott #KaranJohar films and the growing disillusionment with nepotism comes from the same class: The middle class and the social climbers. In a way, #SushantSinghRajput's death has broken the spell and brought back the debate about nepotism to the limelight.
For many, Sushant was a representation of the middle class ideal. He was born in Patna and pursued mechanical engineering at Delhi College of Engineering before dropping out to pursue acting. After a few television stints he worked his way up to become a #Bollywood actor without any connections in the film industry. Sushant's public persona has only served to humanise him further after his death. His to- do list, his hobbies and his interest in space make him appear much more relatable and thus standing in stark contrast to star kids who are often viewed as entitled, lazy and born with silver spoons in their mouth. He is a symbol of middle-class aspirations being realised. On the surface, the debate is about Bollywood and the outrage is over nepotism in the film industry. However, I'd argue that the outrage over #SushantSinghRajput's death is at its core, outrage of the middle class.
Nepotism is not only the symptom of Bollywood's elite and most privileged beings stepping brutally over the corpses of those lesser in power than them to climb the ladder of success. It is also the symptom of years and years of class differences in society, that have only widened in the present. These class differences have manifested in a million ways in this country, actively hindering the progress of those who deserve but are denied.
Although there is a significant difference between a rising Bollywood star and a member of the middle class, the debates around nepotism are an awakening to the kind of privilege that permeates all sections of society and causes the kind of unfair distribution of resources and division in society, leaving the lower and middle class to struggle and fend for themselves.
#Bollywood is a microcosm of how our society treats those who don't belong or don't come from privileged and affluent families. This debate has the potential to start other conversations around other privileges not just in Bollywood but the living breathing society that most of us inhabit and interact with on a day to day basis.
– Nikhita Raaj
– Bengaluru