The first song from Shah Rukh Khan's comeback film 'Pathaan' named 'Besharam Rang' dropped on Monday, December 12. The song has received all sorts of reactions; while many have already termed it a chartbuster of the year, others have criticised it for several aspects. However, a huge section of the fans have started drawing comparisons of the song with many other famous songs, for instance, 2015 hit Makeba by Jain.
People have found uncanny similarities between the two songs. Makeba gained worldwide popularity after it was featured in Levi's commercial. Produced by Yodelice, the song is a product of an African music subgenre known as Amapion. The song carries a strong social message and it is an ode to South African activist Miriam Makeba.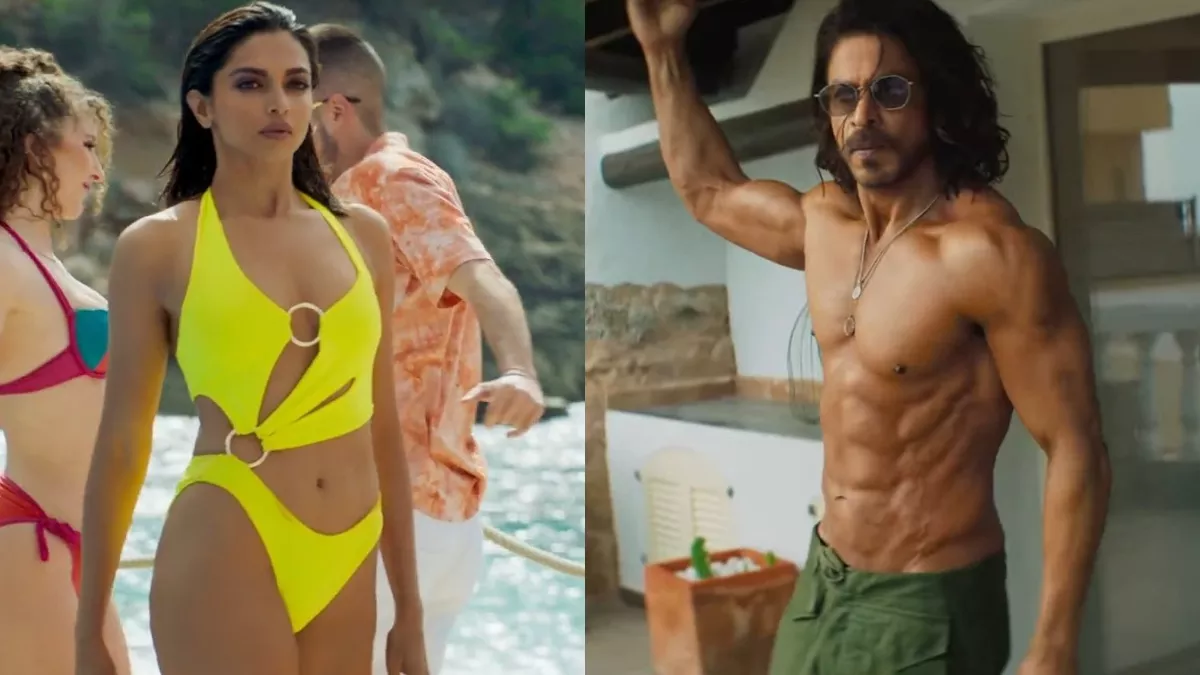 Know More About Makeba
Miriam Makeba was famous for blending different styles of music, including jazzy and electronics. Primarily associated with Afropop and jazz, her music attached to her cause reached foreign lands. The commercial popularity of Jain helped the legendary vocalist's music and cause go worldwide.
Twiiter Reaction
Netizens have reacted to the claim. It has added to the negative criticism that the song is receiving online. Besides Makeba, many have also drawn parallels between Besharam Rang and Siddhart Anand's previous song, 'Ghungroo'.
#Pathan 's original COPY song #BesharmRang
Aapiya modi basher Chor @VishalDadlani ripping off original work by Jain (Makeba) pic.twitter.com/xOylWFt5vG

— The Indian Thing O (@TheIndianThingO) December 12, 2022
OH MY GOD, OHH BHAIII!

Khullam khulla chori by Pathaan makers, #BesharamRang's Starting beats are directly taken up from 'Makeba Song', Copymaster Shahrukh Supremacy! pic.twitter.com/FQxza7jNs0

— YOGESH (@i_yogesh22) December 12, 2022
#BesharamRang x #Makeba 👀 pic.twitter.com/UyuuTYr1Vj

— M (@aalsimor) December 12, 2022
Yep it bloody is.

Jain's song Makeba was plagiarised to create #BesharamRang for #Pathaan pic.twitter.com/glZPYHiwMO

— Karna (@FranciumKarna) December 12, 2022
#BesharamRang is the 3rd class song i have ever watched. Music is totally stolen from #makeba and video is copied from #brazzersِ . #ShahRukhKhan𓀠 looks in #VFX is like #manrega labourer. #Pathaan sucksssss pic.twitter.com/s4UzSMdccD

— नाम में क्या रखा है (@immadoped) December 12, 2022
Who else believed the new Pathan song is a rip off of Makeba by @Jainmusic

— Shantanu Singh (@evilshantanu) December 13, 2022
T :- 6

Forget about Ismail Abbas Qawwal for stealing the lines "Hume toh loot liya milke ______ Walon ne" Bollywood (Pathaan) even inspired this French Singer Jain to steal song BGM for Makeba in 2016….#BesharamRang @GemsOfBollywood pic.twitter.com/VcmvGFKJIq

— Tejas Rameshrao Tirukhe (@tejastirukhe) December 12, 2022
Is it just me or Besharam Rang's beat is exactly like 'Makeba' by Jain?#BesharamRang #Pathaansong #Pathaan

— Akshay Chelawat (@AkshayChelawat) December 12, 2022