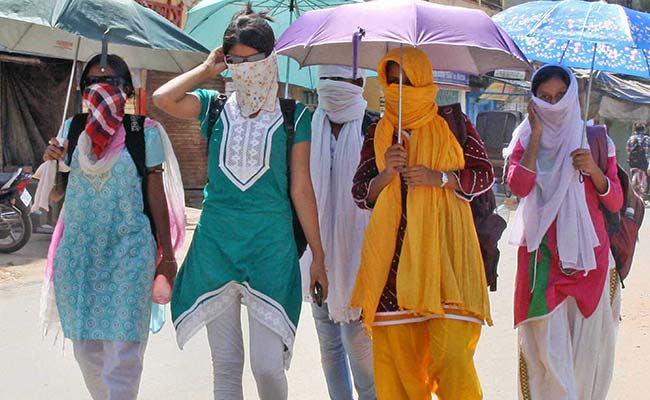 Summer, the season of warm sunrays and bright coloured clothes with chilled drinks. However, the same is no longer applicable in recent days. Gradual rise in temperature all across the world caused due to global warming and pollution is the sole reason behind unbearable summer heat.
Summer 2021, people are likely to experience scorching heat. IMD said that the day temperatures are likely to be above normal in north, northeast, parts of east and west India. However, the people in the south and adjoining central India are likely to experience a drop in the normal temperatures.
On March 1, the India Meteorological Department (IMD) had announced the 2021 summer season onset officially over India. The Met department released the 'Seasonal Outlook for temperatures for March to May 2021'.
"During the upcoming hot weather season (March to May), above normal seasonal maximum (day) temperatures are likely over most of the subdivisions of north, northwest and northeast India, few subdivisions from eastern and western parts of central India and few coastal subdivisions of north peninsular India," the IMD forecast said.
"Below normal seasonal maximum temperatures are likely over most of the subdivisions of south peninsula and adjoining central India," the summer forecast added.
The regions along the Indo Gangetic Plains — Chandigarh, Punjab, Delhi, Haryana, Uttar Pradesh and Bihar are likely to experience maximum temperatures that will be above normal during March, April and May. As per reports, the maximum temperatures can go up to 0.71 degree Celsius over the normal Long Period Average (LPA).
The day temperature anomaly can fluctuate between 0.25 and 0.86 degrees over the normal LPA in Odisha, Chhattisgarh and Konkan in Maharashtra.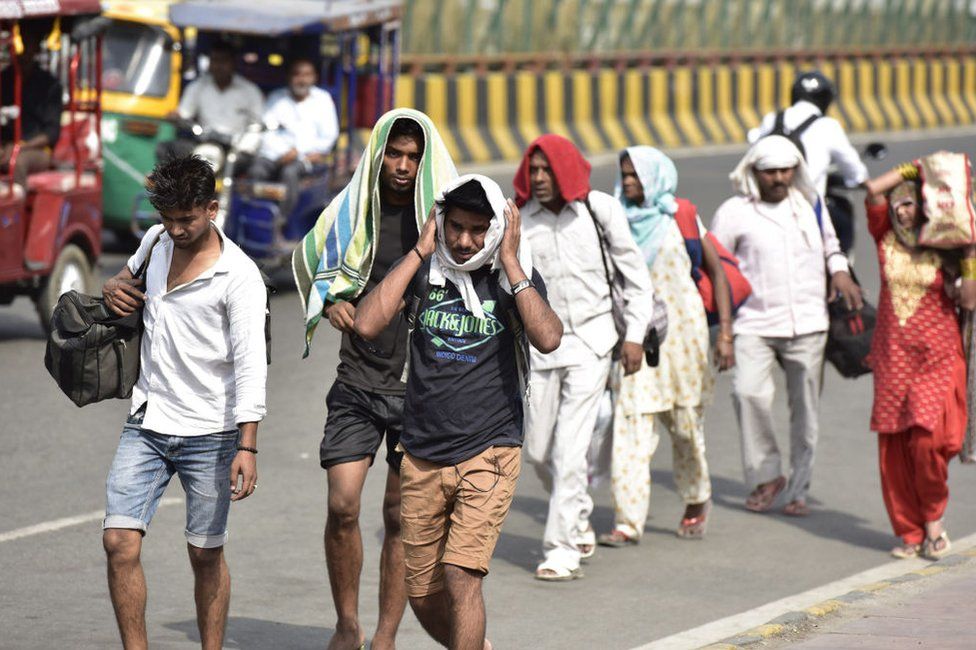 Scientists said an increase in extreme heat events can create unsafe labour conditions in major crop producing parts of India, such as Uttar Pradesh and West Bengal, as well as coastal regions and urban centres like Kolkata, Mumbai, and Hyderabad.
Potentially deadly heat waves will likely become more commonplace in South Asian countries, including India, in the coming decades even if global warming is limited to 1.5 degrees Celsius, according to a new study.
"The future looks bad for South Asia, but the worst can be avoided by containing warming to as low as possible. The need for adaptation over South Asia is today, not in the future. It's not a choice anymore," said Moetasim Ashfaq, study co-author from Oak Ridge National Laboratory.
"Even at 1.5 degrees, South Asia will have serious consequences in terms of heat stress. That's why there is a need to radically alter the current trajectory of greenhouse gas emissions," Mr Ashfaq added.
Delhi reeled under a "severe heatwave" on the day of Holi, as the maximum temperature shot up to 40.1 degrees Celsius, making it the hottest day in March in 76 years, the India Meteorological Department said on Monday.
"It is the hottest day in March since March 31, 1945, when the national capital recorded a maximum of 40.5 degrees Celsius," said Kuldeep Srivastava, the head of the IMD's regional forecasting centre.
While the planet has warmed by 1 degree Celsius since the start of the Industrial Revolution, it may reach 1.5 degrees Celsius of warming by 2040, according to the Intergovernmental Panel on Climate Change.
According to the scientists, densely populated South Asian cities already lack regular access to air conditioning, and about 60 per cent of their populations perform agricultural work and cannot escape the heat by staying indoors.
References:
Image Sources:
• Time Magazine
• NDTV
• India Today
• BBC