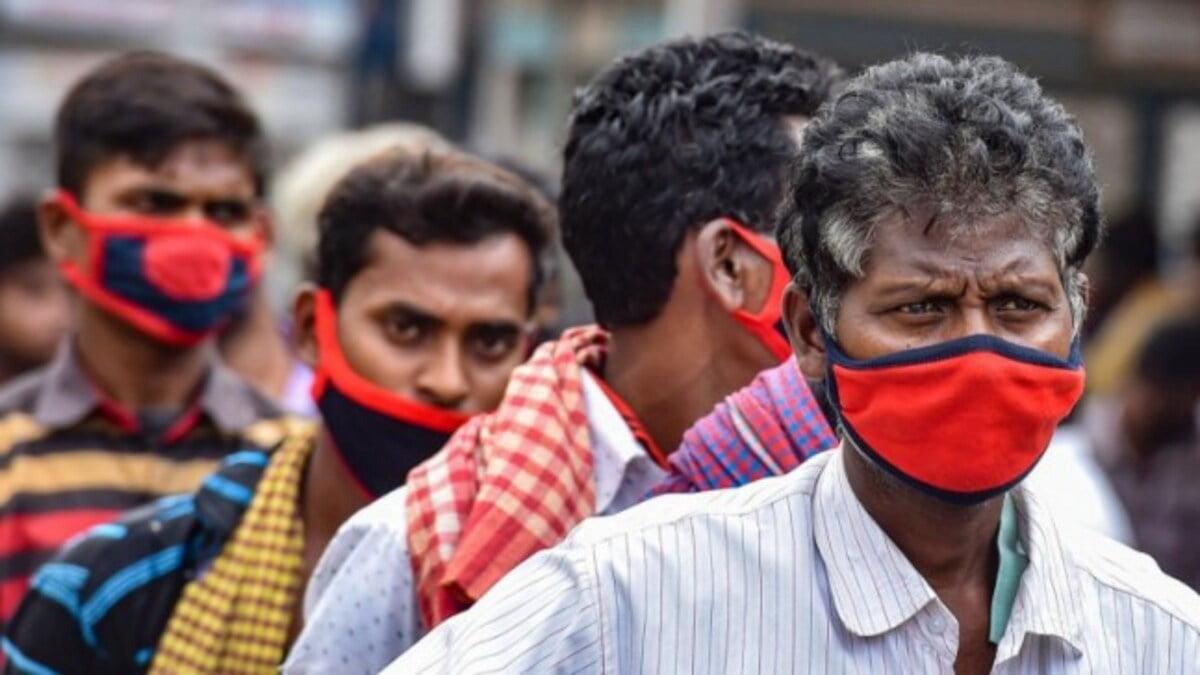 It has been more than a year since the deadly coronavirus is infecting people in our country, and even after several efforts to contain the spread of it, the second wave of the virus is currently spreading like wildfire in the nation. India, which is the second-worst COVID-hit country, currently has over 13 million cases.
Since March, India has seen a gradual spike in the Covid-19 cases with Delhi, Maharashtra and UP being the worst affected among all states. With a massive second wave of Covid-19 sweeping through India, one in five infections in the world is currently being reported from the country.
Many experts believe the surge is partly fuelled by new strains of the coronavirus, including a more infectious homegrown variant found in 61% of samples genome sequenced in Maharashtra, the worst hit state. The laxity in preventive measures, coupled with the presence of new variants, has resulted in a nationwide crisis. Many states are reporting shortages of hospital beds, oxygen supply, medicines, even space in morgues and crematoriums.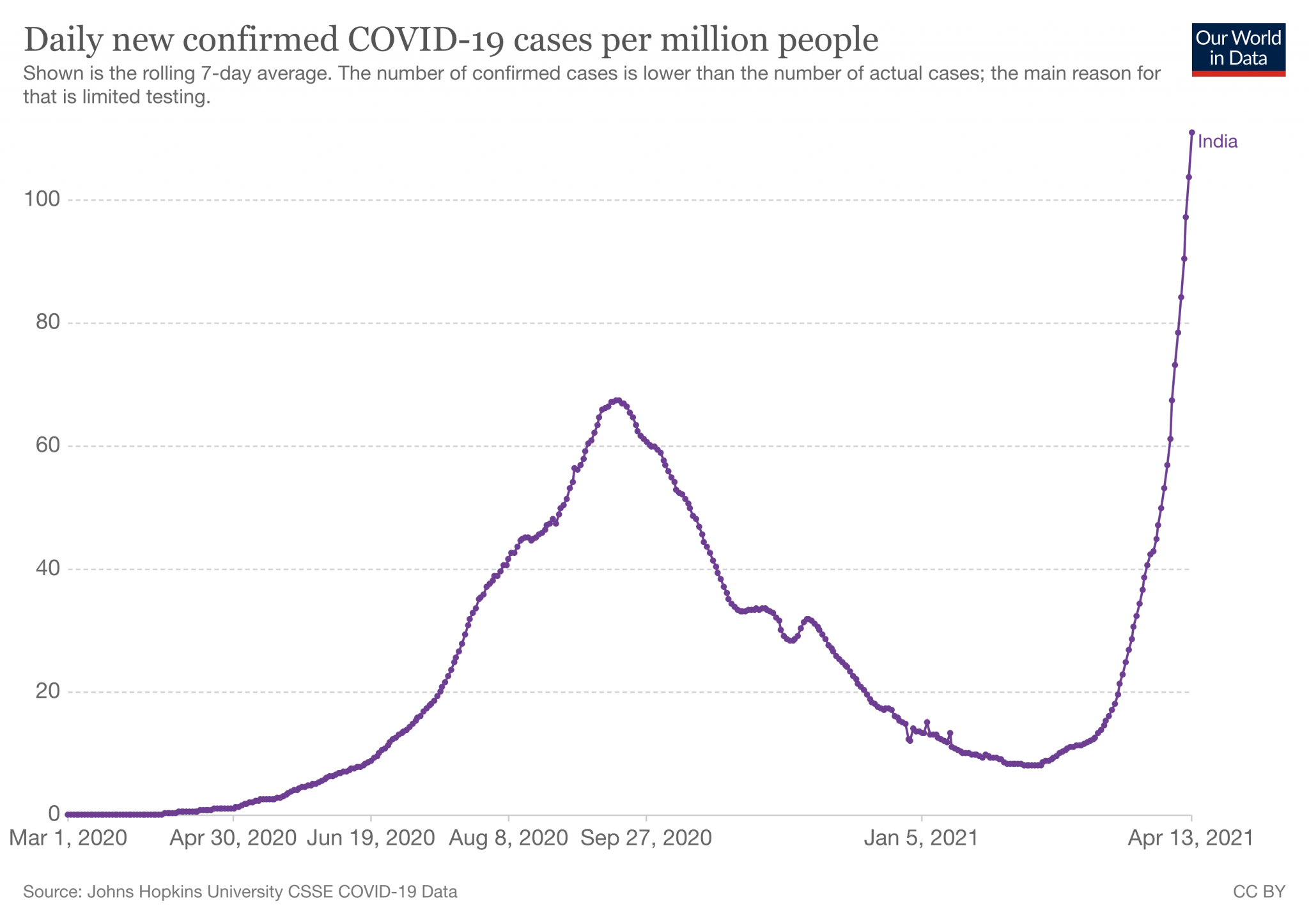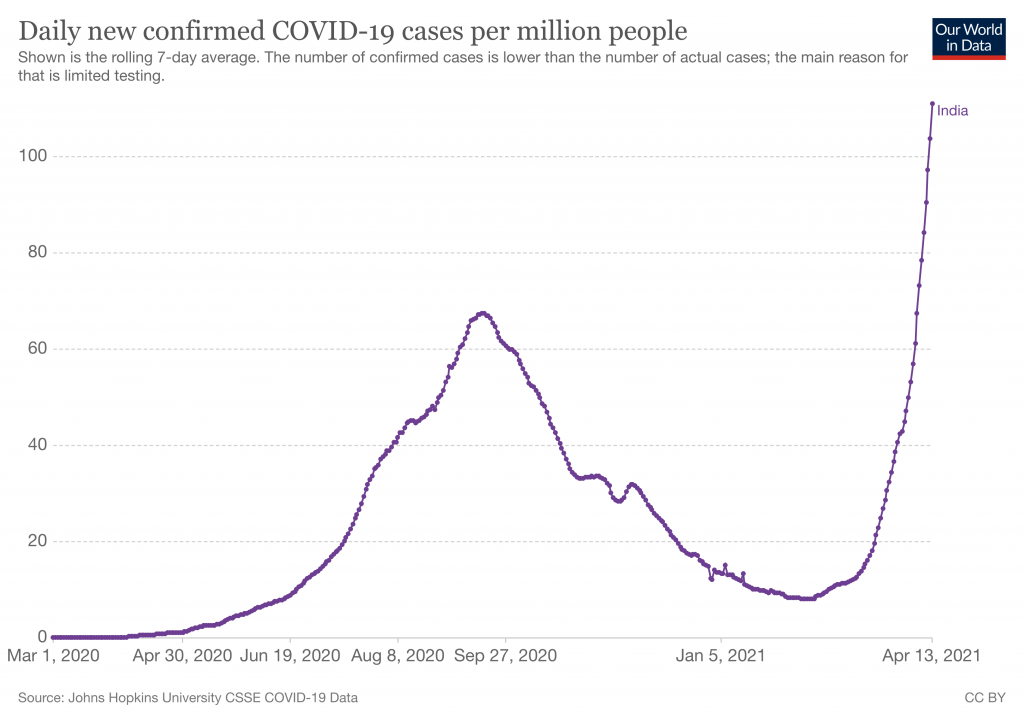 In Maharashtra, the worst-hit state, those below the age of 40 accounted for 48% of cases between January and March this year, more or less comparable to the age data reported till November 2020. In Karnataka, 47% of those who tested positive for the virus between March 5 to April 5 were between 15 to 45 years, which appears to be similar to last year.
On April 13, Delhi chief minister Arvind Kejriwal said 65% of Covid-19 patients in the city-state are below the age of 45 years. He did not provide comparative data for last year.
Nearly 80,000 children from Maharashtra, Chhattisgarh, Uttar Pradesh, Karnataka and Delhi tested positive for the virus between March 1 and April 4, according to data by the Union health ministry. Out of these, more than 60,000 children were infected in Maharashtra in just a month.
The new variant, which has a so-called double mutation, is thought to be fueling India's deadlier new wave of infections that has made it the world's second worst-hit country, surpassing Brazil, and has already begun to overwhelm its hospitals and crematoriums. The Asian nation has reported more than 14.5 million Covid-19 cases so far and more than 175,600 fatalities.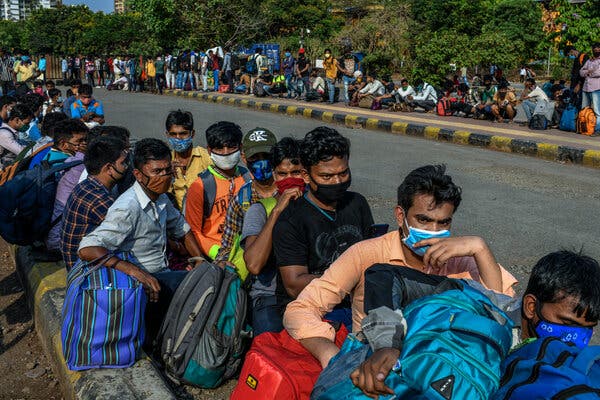 The second wave cannot be blamed entirely on the Central government, of course. But Modi and his ministers appear to have entirely abdicated their roles, downplaying the danger of variants, politicizing vaccine shortages and encouraging large crowds to gather. Migrant workers are almost on the verge of facing similar kind of situation as they have faced last year due to the increase in Covid-19 cases.
Amidst such a situation, the 'Kumbh Mela' has given a boost to the already increasing Covid-19 cases. Thousands of devotees coming in to celebrate have resulted in a unprecedented spike in the Covid-19 cases.
Prime Minister Narendra Modi said on Saturday the ongoing Kumbh Mela in Uttarakhand's Haridwar must be now kept "symbolic" to help India in its battle against the coronavirus pandemic after speaking to Swami Avdheshanand Giri over the phone. Several seers have tested positive for Covid-19 and two chief seers, or mahamandaleshwars, have succumbed to the viral disease.
"Now that two royal baths have taken place, I appeal to everyone to keep Kumbh Mela symbolic due to the coronavirus crisis. This will give strength to India's fight against the virus," said PM Narendra Modi in a tweet.
The pandemic is undoing decades of progress for a country that in fits and starts has brought hundreds of millions of people out of poverty. Already, deep structural problems and the sometimes impetuous nature of many of Mr. Modi's policies had been hindering growth. A shrinking middle class would deal lasting damage. The middle class dreams of tens of millions of people will now face an even greater peril.
This second wave of Corona virus have much more grave impacts that the first wave. Graveyards are overflowing with bodies, shortage of beds and oxygen in hospitals, running out of vaccine. And in such a condition political events continuing with huge gatherings is posing a greater threat to the population of the entire nation.
References:
Image Sources:
• India Today
• New York Times
• Economic Times
• Scroll
• The Quint