As Russia continues to bombard Ukraine's second-largest city, casualties on both sides have been rising and have tremendously affected the economies as well. However, in shocking news, an Indian student was killed amidst the conflict on Tuesday.
According to various reports, an Indian student was shot dead by Russian forces while he was standing in a line outside a grocery store. The student, according to the Ministry of External Affairs spokesperson, was killed while the city was being shelled.
Foreign Secretary is calling in Ambassadors of Russia and Ukraine to reiterate our demand for urgent safe passage for Indian nationals who are still in Kharkiv and cities in other conflict zones.

Similar action is also being undertaken by our Ambassadors in Russia and Ukraine.

— Arindam Bagchi (@MEAIndia) March 1, 2022
The Foreign Secretary has called the Russian and Ukrainian ambassadors to reiterate India's demand for an immediate safe passage for Indian nationals still in Kharkiv and other conflict-affected cities.
The Russian advance on Kyiv has made little progress in the last 24 hours, according to the British defence ministry, due to logistical difficulties. According to British intelligence, Russia has increased its artillery shelling in urban areas as a result of the growing frustration. The usage of artillery in urban areas increases the risk of civilian casualties.
According to recent reports, the student has been identified as Naveen Shekharappa Gyanagoudar, 21, from Karnataka. He was a fourth-year medical student at the Kharkiv National Medical University in Kharkiv.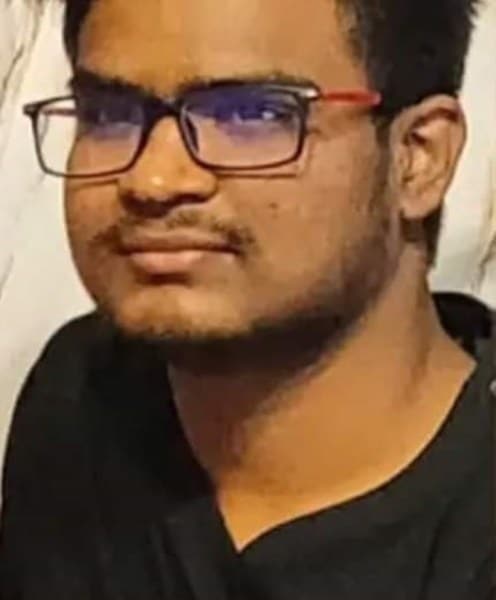 Naveen Shekharappa Gyanagoudar
However, according to his friend, Sridharan Gopalakrishnan, Naveen was shot dead by Russian forces while he was standing in a queue before a grocery store. Russian forces started firing indiscriminately at the people and Naveen was caught in the middle of the crossfire, which led to his death. His friend further adds that there is no information available regarding his body and none of them was able to visit the hospital where his body was probably kept.
His friend told the Indian Express that they were now being taken to a hostel bunker and there was no news regarding the evacuation. He went on to say that, aside from rumours, the Indian authorities had not communicated with them. Karnataka Chief Minister Basavaraj Bommai had expressed his condolences over Naveen's death. CM Bommai told reporters that he spoke with the student's parents and stated that efforts were being made to bring back his body to India.
References: Deccan Herald.