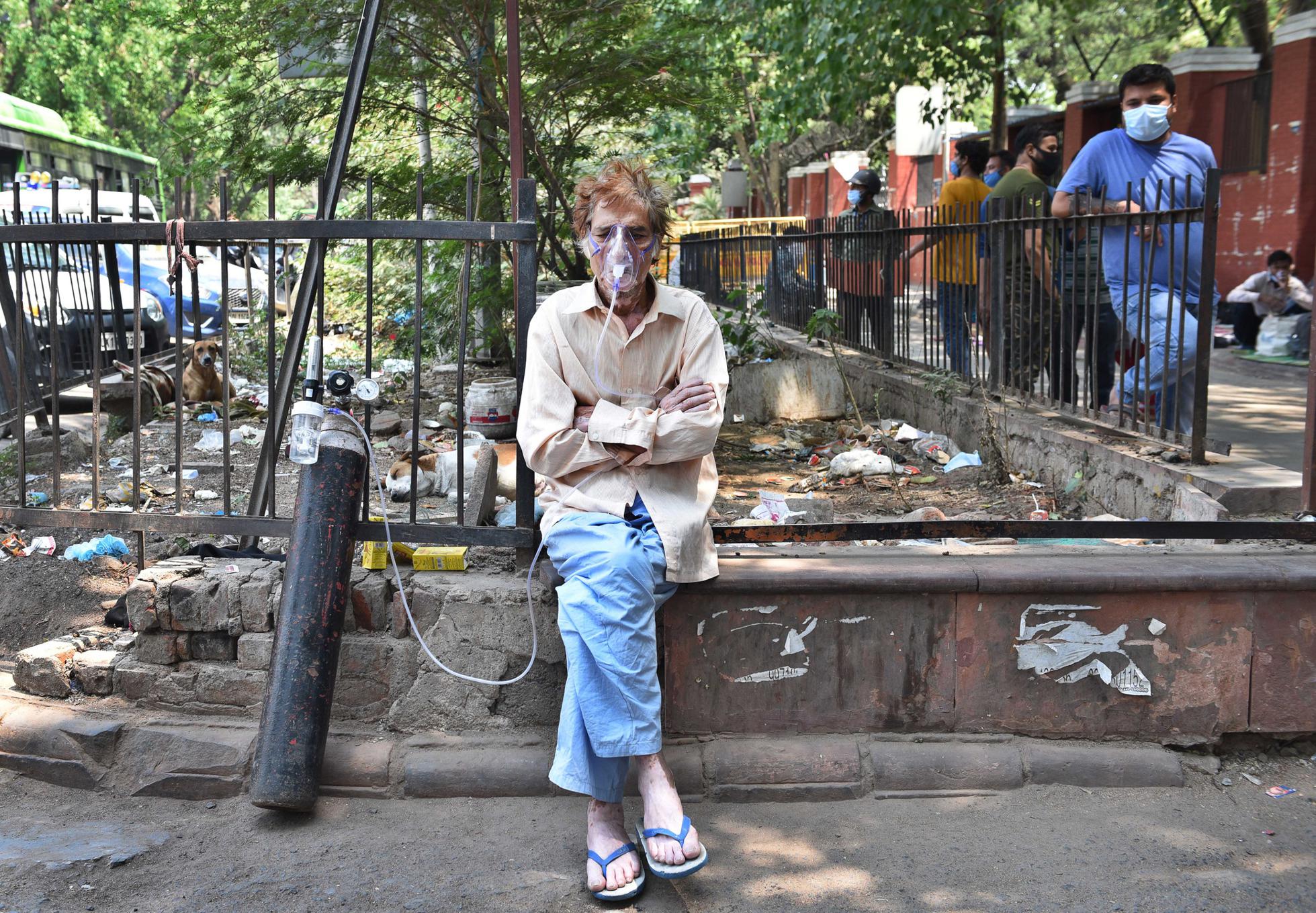 As India is in the grip of this lethal virus and battling with the second wave of Covid-19, social media and news headlines have been flooded with one statement 'India is running out of medical oxygen'. But the question is why, why is India running out of oxygen? This is the first time ever India has faced such a situation where the affected patients are gasping for oxygen.
Over the past few weeks, many breathless Covid-19 patients have died due to the unavailability of medical oxygen in hospitals situated in Delhi, Uttar Pradesh, Maharashtra, Gujarat and Madhya Pradesh.
This shortage has led to over 20 patients dying within hours at Delhi's Jaipur Golden Hospital Friday. Similarly, six patients died in Amritsar after a private hospital could not procure oxygen. Families of deceased patients in Uttar Pradesh have also alleged that several of these occurred due to a lack of oxygen.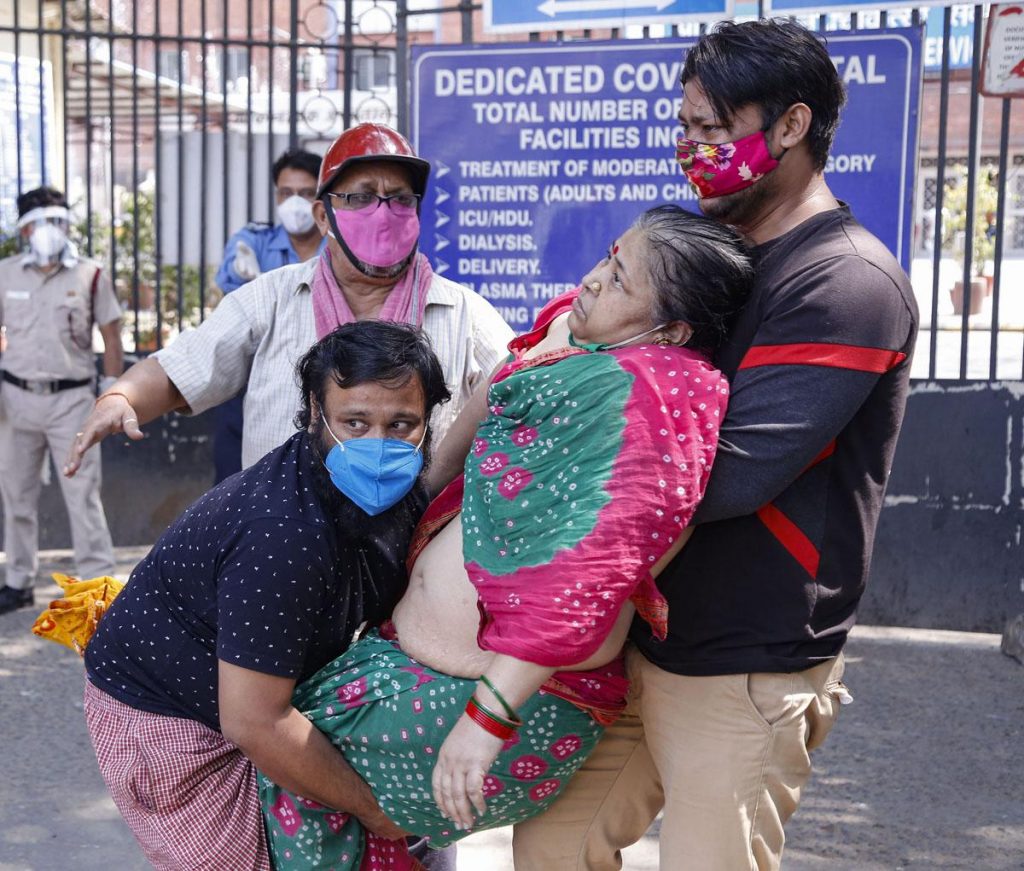 India's daily oxygen production capacity is 7,127 metric tonnes (MT), official figures indicate. Before the pandemic, India required just 750-800 MT of liquid medical oxygen (LMO), while the rest was for industrial use.
By April 12, India's medical oxygen requirement had increased to 3,842 MT, which further increased to 6,785 MT on April 22. Since April 18, the industrial supply has been completely disrupted.
Siddharth Jain, the director of Inox Air Products, among India's biggest oxygen manufacturers, told Moneycontrol last week, "When you look at it from an all-India perspective, we are very comfortable as a country."
"The issue is that supply is available in places that are very far away from the demand. We are trying to find a way to transport the same," he said.
One of the biggest lessons learnt from the first wave was that oxygen therapy helps patients with moderate and severe Covid get better, and only a handful of them need a ventilator after that.
However, despite this information, the present surge in infections seems to have caught the Indian health infrastructure unawares. Almost all states, particularly in north India, are struggling with the supply of medical oxygen. The second wave of Covid-19 has exposed the flaws and shortcomings of India's medical infrastructure.
The shortage of oxygen which India is currently facing is 'Medical Grade Oxygen'.
Medical grade oxygen refers to, as the name suggests, oxygen used by hospitals and clinics in the treatment of various illnesses that cause oxygen saturation levels in the body to drop. In this sense, it is similar to a drug.
Unlike the air we breathe which has only 21 per cent oxygen that is filtered by our lungs, medical grade oxygen is highly concentrated and can be obtained in several ways.
One process is by liquifying air through a process called cryogenic distillation. Oxygen can also be generated from the air itself by a machine called an oxygen concentrator. A third method of oxygen generation is through pressure swing absorption (PSA) plants.
Once obtained, oxygen is stored either in cylinders and tanks in a gaseous form under pressure or in cryogenic tanks at very low temperatures in liquid form.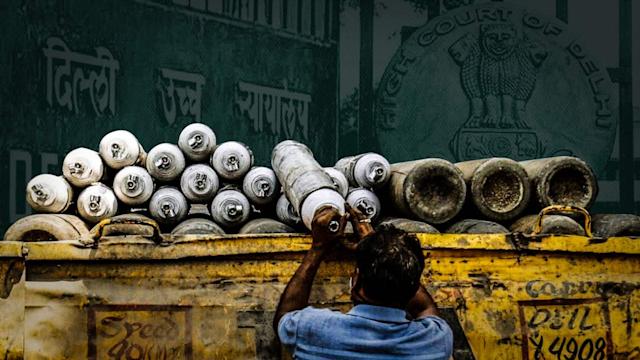 The government is in the process of building 551 PSA plants to meet the current demand of oxygen, but till then, most hospitals are relying on cylinders or a supply of liquid oxygen.
Medical gases are regulated both by the Central Drugs Standard Control Organisation (CDSCO) and the Ministry of Industry and Commerce, which PESO comes under.
Earlier, no governments were actively involved or monitored the supply of medical oxygen to hospitals. Hospitals contracted suppliers directly, who would then deliver it every two to four days or whenever stocks needed to be replenished.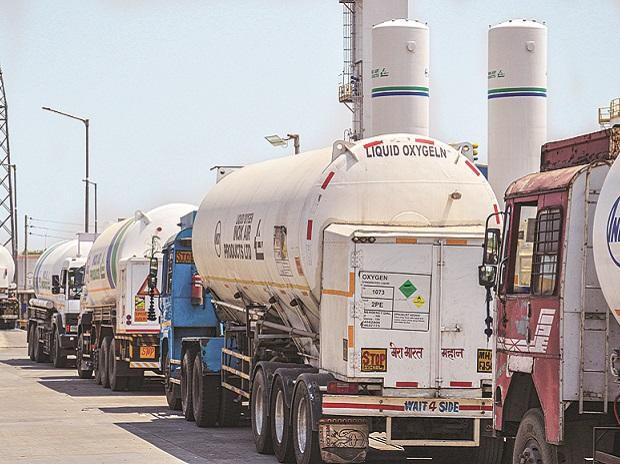 The biggest challenge was transporting oxygen from the eastern and southern states, where demand isn't growing as quickly to the northern and western states, which are struggling for supplies explained .S.D. Mishra, nodal officer of oxygen supply for Covid-19 at the Petroleum and Explosives Safety Organisation (PESO).
If India continues to witness a sharp surge in daily Covid-19 cases, the oxygen shortage could be felt by more states.
The 24×7 availability of cryogenic tankers necessary for transporting liquid oxygen is difficult given the fact that many hospitals are facing a shortage at the same time. The need of the hour is to manufacture more cryogenic tanks, which can take up to four months.
The shortage of such tankers has led to a significant delay in inter-state transportation of oxygen from manufacturers to hospitals. It may be noted that medical facilities and healthcare centres located in remote areas face a bigger crisis due to longer transportation time.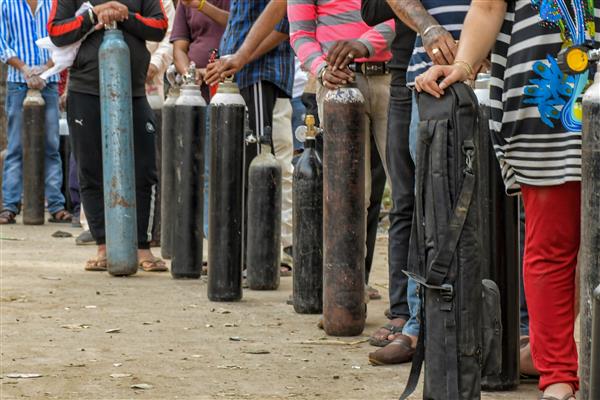 Another issue causing this shortage is that People have started hoarding oxygen concentrators and cylinders out of panic. This has caused the renting and purchase costs to nearly double.
Despite these efforts, a lot will depend on whether the country manages to reduce daily Covid-19 infections over the next few weeks. If the chain of infections is not broken by the end of May, India could witness an alarming oxygen crisis.
References:
Image Sources:
• PTI
• Business Standard
• The Tribune
• Forbes
• BBC
• Yahoo News India