According to Reuters, Apple, the silicon valley mega-company, updated its general employee conduct policy about two years ago to explicitly prohibit discrimination on the basis of caste, which it added alongside existing categories such as race, religion, gender, age, and ancestry.
This was followed shortly after Cisco Systems was sued by California's employment regulator in June 2020, after an engineer belonging to a lower caste accused two bosses who claim to be of a higher caste of jeopardizing his career.
This move is a welcoming ray of hope for tech giants and companies globally to confront and banish the millennial-old rigid model of segregation still rampant in its country of origin, India.
Caste-based discrimination in tech companies isn't an alien topic
In Hinduism, the Indian caste hierarchy divides the  Hindus among four distinct categories: Brahmins (the highest caste which includes priests and intellectuals), Kshatriyas (warriors and rulers), Vaishyas (traders), and the Shudras (the lowest most vulnerable caste, consisting artisans and laborers). The lower the caste, the fewer privileges they receive. To secure equal rights for every citizen and help the traditionally disadvantaged, this social evil was banned in India. However, contrary to the strict laws, caste-based discrimination still plays a very important role in dictating the social, political, and economic sectors in the country. It is still prevalent surprisingly not just in India but globally, among individuals who still consider themselves purer and of greater blood than the rest.
A few weeks after the Cisco case, South Asian civil rights group 'Equality Labs' received more than 250 unsolicited complaints from Dalits against colleagues at Google, Netflix, Amazon, and Facebook.
Efforts taken by Apple have great potential in inclusivity and human rights. However, it isn't enough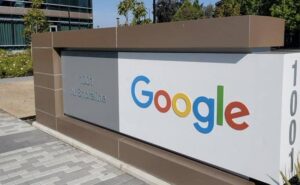 Earlier this year, a talk on casteism by prominent caste equity activist Thenmozhi Soundararajan was shelved by Google all because some employees deemed it anti-Hindu. The company said it wanted to avoid "creating division and rancour" among employees. However, the Google manager who organized the talk resigned alleging that the cancellation was not an isolated incident but a "pattern" of suppression at the tech giant.
Despite knowing the inevitable, Apple took the lead :
Caste is referenced in the iPhone maker's equal employment opportunity and anti-harassment sections since September 2020. The Cupertino-based firm's training to staff explicitly mentions the problem, Reuters reported. tech firms have also assured Reuters that they have zero tolerances for discrimination. All of them except Meta cited existing banned categories of discrimination.