The jury head of the 53rd International Film Festival, Israeli Filmmaker Nadav Lapid, has slammed an Indian movie "The Kashmir Files". The filmmaker has termed the film to be "propaganda" material and "vulgar". The head also stated that the IFFI jury members were "disturbed and shocked" to see the film screened at the festival.
The statement
#Breaking: #IFFI Jury says they were "disturbed and shocked" to see #NationalFilmAward winning #KashmirFiles, "a propoganda, vulgar movie" in the competition section of a prestigious festival— organised by the Govt of India.
🎤 Over to @vivekagnihotri sir…
@nadavlapi pic.twitter.com/ove4xO8Ftr

— Navdeep Yadav (@navdeepyadav321) November 28, 2022
"All of us were disturbed and shocked by the 15th film (The Kashmir Files). It felt to us as a vulgar propaganda movie inappropriate for an artistic competitive section of such a prestigious film festival." said the filmmaker.
In the same speech, the jury head also stated that he felt 'free' to put forth his opinion as it went well with the spirit of the IFFI. "The IFFI can surely accept a critical discussion, which is essential for art and life", he continued.
The Kashmir Files: Biggest success of Hindi cinema in 2022
"The Kashmir Files" is based on the mass exodus of Hindu Pandits from the Indian region of Kashmir in the late 1980s. The Vivek Agnihotri directorial earned over 230 crores at the box office and went on to become one of the biggest blockbusters of Indian cinema. The movie succeeded in bringing back the audience to the cinema halls when most of the big-budget projects were underperforming in the Hindi film industry.
The movie had an ensemble cast of veteran Hindi actors including Anupam Kher and Mithun Chakraborty. The movie also starred Pallavi Joshi and Darshan Kumar in crucial roles.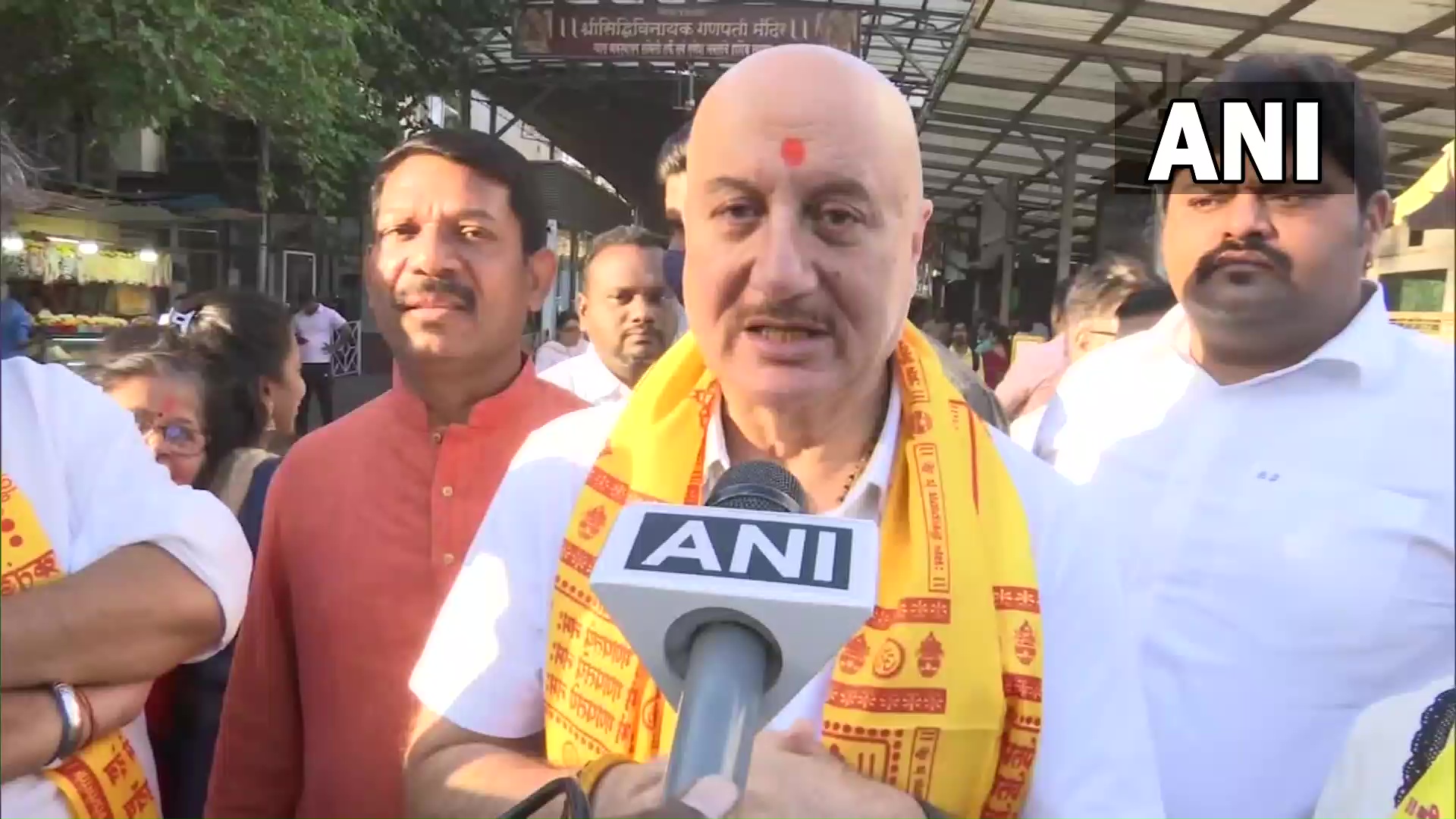 After its release, the movie met with an extremely critical response. Many praised the efforts of the filmmaker to tell a story that had remained untold for a long. However, several others criticized the movie for its one-sided portrayal of the events, many of which were claimed to be factually incorrect by several leaders and individuals.
The movie, which was made tax-free in most of the BJP-ruled states, was called out for its 'propagandist tone. Indian Prime Minister Narendra Modi and Union Home minister Amit Shah praised the movie.
Reactions
Netizens have reacted to Nadav Lapid's statement. Many have resurfaced the criticism of the movie being a propaganda product, while others have strictly condemned the statement.
An open letter to #NadavLapid following his criticism of #KashmirFiles. It's not in Hebrew because I wanted our Indian brothers and sisters to be able to understand. It is also relatively long so I'll give you the bottom line first. YOU SHOULD BE ASHAMED. Here's why: pic.twitter.com/8YpSQGMXIR

— Naor Gilon (@NaorGilon) November 29, 2022
Big scenes here at the closing ceremony of International Film Festival of India (IFFI) as jury head Nadav Lapid publicly criticises THE KASHMIR FILES, calling it propaganda and saying it should not have been selected – this in front of several Indian ministers.

— Caspar Salmon (@CasparSalmon) November 28, 2022
We'll give proper reply. If holocaust is right, exodus of Kashmiri Pandits is right too. Seems pre-planned as immediately after that toolkit gang became active. Shameful for him to make a statement like this: Anupam Kher, on IFFI Jury Head Nadav Lapid's remarks for #KashmirFiles pic.twitter.com/WH4u7Pl74J

— ANI (@ANI) November 29, 2022
When u make a propaganda film and leave no stone unturned in misusing your power to reward a film that is 'VULGAR' in his words , this is how embarrassing it gets #KashmirFiles https://t.co/cGGUs8EFLh

— Sakshi Joshi (@sakshijoshii) November 28, 2022
I take strong objection to the language used by Mr. Nadav Lapid for #kashmirFiles .
Depicting the genocide of 3 lakh #KashmiriHindus cannot be called vulgar .
I as a filmmaker & a #KashmiriPandit condemn this shameless act of abuse towards victims of terrorism .

— Ashoke Pandit (@ashokepandit) November 28, 2022
Explained: What Is Digital Rape? How Can Offenders Be Prosecuted Under It?