The first example of "Make in India" was perhaps started by PM Nehru and his close friend JRD Tata. At a period when imports controlled the Indian cosmetics industry, a new brand emerged to dominate the Indian cosmetics market. However, before you assume that it was a foreign brand, let me burst your assumption! A domestic brand named Lakmé dominated the cosmetic markets of India. JRD Tata founded it when Prime Minister Nehru asked him to create a homegrown brand so that importing cosmetics would not deplete our foreign reserves.
Starting as first Tata Oil Mills, Lakmé is the French derivation of Laxmi. Legends say that Tata used the French derivation he felt the name 'Laxmi' would not attract consumers. Packed with experts and top-notch researchers, Lakmé gauged the requirements for Indian skin. Additionally, Lakmé packed the finished products elegantly so that they would be at par with its international counterparts.
At that time, makeup was considered for women who had "loose morals" and a taboo. Therefore, the brand needed an aggressive marketing strategy so that it would make inroads in the Indian households. This is when Simone Naval Tata stepped in to make this happen. She took on the herculean task to redefine the beauty industry in the 1960s. Her natural passion for elegant fashion and international make-up brands helped the brand to penetrate the market. Her efforts to promote the brands were tremendous and were successful.
While focused on being affordable, Lakmé also focused on creating a brand image with the help of aggressive marketing strategies. Furthermore, one of their first advertisements was an amalgamation of modernity and Indianness. Shyamoli Verma, a supermodel of the 1980s was the first face for the brand. The company had hired her in their educational campaign which aimed at breaking the social taboo around cosmetics. Soon, the ad became a hit and they roped in more Bollywood actresses in the 1990s and 1994 they roped in Aishwarya Rai Bachchan as their brand ambassadors.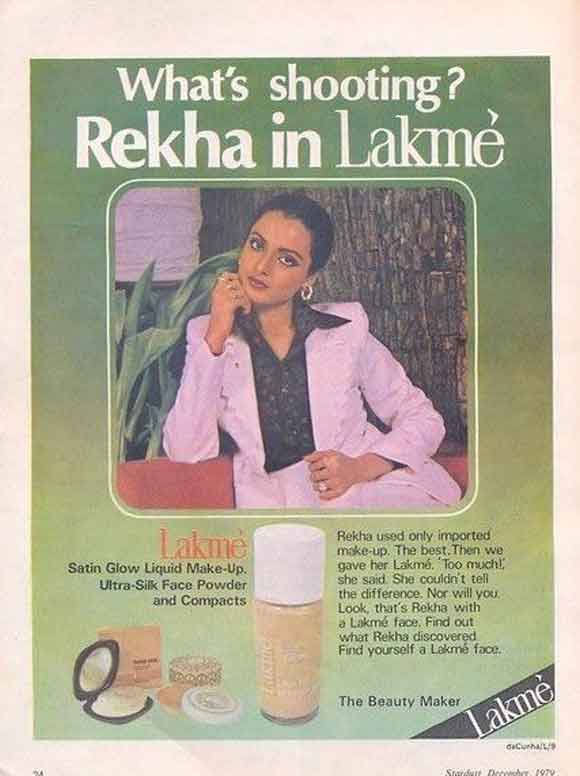 In 1996, the Tatas sold Lakmé to Hindustan Unilever for about Rs 200 crores. Today, Lakmé offers over 300 different products available in over 70 countries. Despite several hurdles and stiff competition, Lakmé has remained one of the country's most popular and trusted brands.
References: The Better India