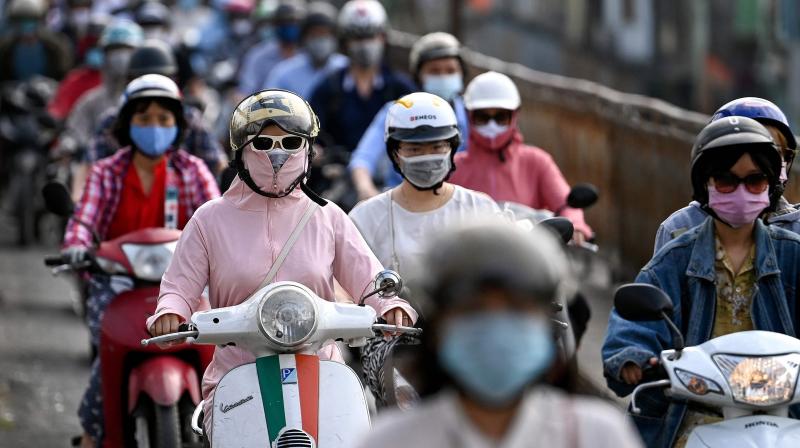 Remember when we all rejoiced when the COVID-19 vaccines were finally approved by WHO?
We were all like, Aw hell yeah! Be right back, gonna explore the world, #wanderlust, #globetrotter! But those were the beautiful dreams as it turns out Corona is one persistent virus that keeps mutating.
Recently, in the midst of mounting concerns about the second wave and preparations for the third wave, Vietnam has discovered a new variant of COVID– a hybrid of strains found in India and the United Kingdom. As we know that earlier the variants detected in India and the United Kingdom were dubbed as "global concern variants" by the World Health Organization.
According to recent reports, the variant which is yet to be named was detected through genome sequencing at the National Institute of Hygiene and Epidemiology, Vietnam.
Furthermore, on Monday, the World Health Organization (WHO), the International Monetary Fund (IMF), the World Bank Group, and the World Trade Organization (WTO) all raised concerns about a "two-track pandemic" in which inequitable vaccine distribution left millions susceptible to the virus and caused deadly variants to spread across the world.
Health Minister of Vietnam, Nguyen Thanh Long said laboratory cultures of the new variant has revealed that the virus multiplied rapidly, which might explain why so many new cases arose across the country in such a short period of time.
But back then with just 6,856 cases and 47 fatalities, Vietnam, a country of 97 million people, was praised by world leaders for its uncompromising dedication to limiting the virus. However, there has been an uptick in cases in recent weeks and also most worrisome fact is that only 1% of the entire population has been vaccinated.
Vietnam has struggled to procure vaccinations and to counteract the virus's re-emergence, the government is under pressure to increase immunizations. This week, the Vietnam government requested assistance from Samsung Electronics Co. and other international corporations in obtaining immunizations for their employees.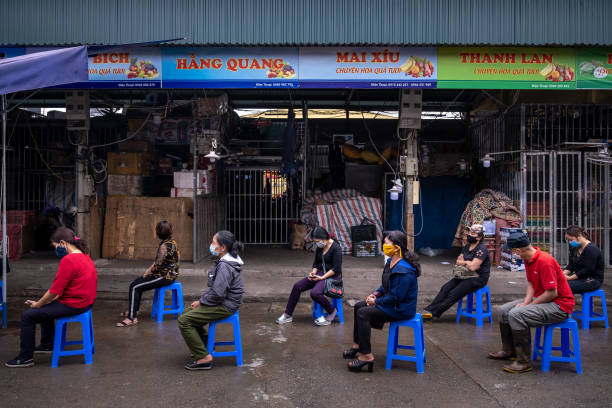 To tackle the issues, authorities have reportedly decided to test everyone in Ho Chi Min City and are intending to implement new social distancing regulations.
Earlier, The World Health Organization (WHO) had detected four strains of concern originating from the UK, India, South Africa, and Brazil and is now investigating Vietnam's findings.
However, because the Coronavirus is rapidly mutating and we are discovering new variants every day, it raises huge concerns across the world. Let's look at why B.1.617 is considered to be the deadlier variant and how the Vietnam variant, which is a combination of B1.6.17 and B1.525 can be dangerous now that we've uncovered it.
What are these variants found in India and why are they causing concern?
We do know that WHO and many scientists have dubbed B.1.617, which was first detected in India as the most dangerous variant. Now let's look at the various strains found in our country and why it is so dangerous.
The covid-19 outbreak started as a single strain, but it mutated as it spread from person to person and country to country.
All viruses naturally mutate over time and Sars-CoV-2 is no exception. Thousands of variants have emerged since the virus was initially discovered a year ago.
However, now and then, the virus gets lucky and mutates in a way that allows it to live and propagate. Given the correct epidemiological conditions, viruses bearing these mutations can then increase in frequency owing to natural selection.
The known Covid-19 mutations in India are —
Double Mutant Coronavirus variant:
In Punjab, Delhi, and Maharashtra, the Double Mutant Coronavirus variant is essentially a fusion of more than two Covid-19 variants. It's known as the "B.1.617 variation" because it has mutations from two other coronavirus variants — L452R and E484Q — and has been discovered in nearly 20% of samples in Maharashtra.
The first, the L452R mutation, increases the rate of transmission by around 20%.
Antibodies, by the record, are what your immune system utilizes to fight the infection. In other words, this mutation may weaken your body's immunological response to covid, as if it wasn't already compromised.
The second mutation is the E484Q, which results in immune-evasion abilities. To make it simpler, imagine getting an immunity booster injection, but instead of you, the virus gets the injection, which makes it stronger and more invincible.
Triple Mutant Coronavirus variant:
The Triple Mutant variant is distinguished by the absence of two amino acids in the spike protein, H146del, and Y145del, both of which are connected to immunological evasion, or the ability to elude antibodies. The variation also has the D614G spike protein mutation and the E484K mutations, both of which are linked to immune evasion.
Too many jargon rights? So to put it in simpler terms, the "Triple Mutant Covid-19 variant," as the name implies, is a combination of the three Covid-19 variations mentioned above. This Coronavirus mutation is a much more complicated and is thought to be the cause of a spike in cases in Maharashtra and Delhi. Experts have warned and have termed this triple mutant variant as far more contagious than other mutant variants.
Things to avoid while describing the disease:
Just to be clear before I get further: 'Coronavirus' is the species or virus particle; 'Covid' is the disease, and 'Covid-19' can be the pandemic or the disease.
Although there is no 'correct way to define a certain type of Coronavirus, there are several terms you should avoid using while discussing Covid and Covid-19.
Importantly, the terms "mutant" and "strain" can only refer to organisms, not to outcomes. It's technically incorrect to say "Covid mutant" or "Covid strain," and the phrases 'disease mutant' and 'pandemic strain' don't make sense.
Henceforth, the biological term for the distinctive virus can be referred to as 'variant.' However, when referring to the disease, 'Covid variant' is the only option. It can be used to describe both the virus and the disease without being incorrect.
References:
Image Source:
AFP
Getty Images