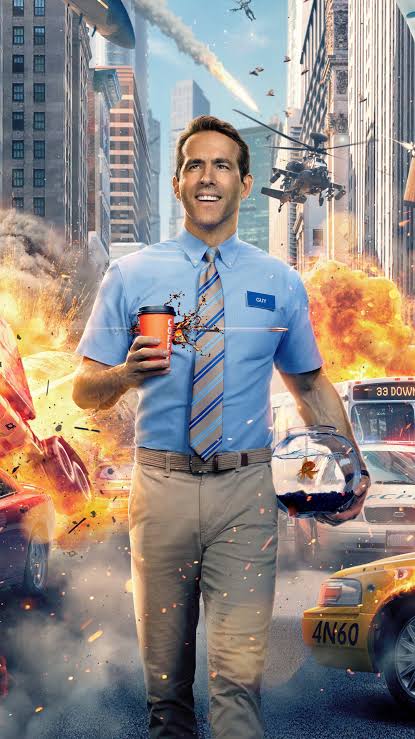 The Latest Ryan Reynolds starrer "Free Guy" joins the bandwagon of movies to be released in India, as theatres open up again after the second wave of the pandemic. Lately, more and more movies – both International and Pan Indian – have been announcing release in Indian theatres, and "Free guy" is among the latest. It has already been released overseas in August, after a long wait due to the covid-19 pandemic.
The movie, directed by Shawn Levy from the screenplay by Matt Lieberman and Zak Pen, also stars Jodie Comer, Joe Keery, Lil Rel Howery, Utkarsh Ambudkar, and Taika Waititi in prominent roles.
It is set to release in Indian theatres on September 17, in both English and Hindi.
"Free Guy" stars Reynolds as a bank teller who discovers that he is an NPC or a non-player character in an open-world video game and becomes the hero of the story, deciding to rewrite the story and trying to save the world and his friends from deletion by the game's creator.
The film opened up to great reviews overseas and scored 82 percent on Rotten Tomatoes. The critical consensus reads, "Combining a clever concept, sweet, self-aware humor, and a charming cast, Free Guy is frivolous fun."
"Free Guy" features cameo appearances from a whole bunch of gamers and streamers including Jacksepticeye, Ninja, Pokimane, DanTDM, and LazarBeam. The film also features a posthumous appearance by the late Alex Trebek. Dwayne Johnson, Hugh Jackman, John Krasinski, and Tina Fey are also set to have cameos in the movie as well.
"Free Guy" had a better-than-expected start at the domestic box office. The movie collected $26 million from 4,165 North American theatres, which isn't much considering its production budget of $100 million, but is still a significant amount considering the ongoing pandemic, that too amidst concerns of delta variants.
The sequel for the movie is already in the process of being planned, as Ryan Reynolds shared on his latest Twitter post.
"Aaaannnnd after 3 years messaging #FreeGuy as an original IP movie, Disney confirmed today they officially want a sequel. Woo hoo!! #irony. If it isn't called, 'Albuquerque Boiled Turkey' we've failed," Reynolds wrote.
"Free Guy" will also be released digitally on September 28th, and on 4K, DVD, and Blu-ray on the 12th of October. The home video release comes with a variety of never-before-seen bonus material including two deleted scenes, an extended scene, bloopers, and making-of featurettes.
Reference:
Image Credits: