Stanislaus Lourduswamy also known as Fr. Stan Swamy, a tribal rights and human rights activist for several decades and a priest for 51 years, who fought for the rights, protection, well being and development of Adivasis have passed away at 1.24 PM on Monday (05/07/2021) aged 84, in custody awaiting a trial for 9 months since his arrest on 8th of October 2020, from Bagaicha in Ranchi, where he lived.
The government's National Investigation Agency(NIA) arrested him and 15 other activists and academics for their alleged role in the Bhima Koregaon violence, also known as the Elgar Parishad case, he was named in the charge sheet as an accused who tried to bring together Dalit and Muslim forces to 'bring down the fascist government at the center and arrested under charges of UAPA and sedition, while he claimed that he was not in Pune during the said period, In April 2021, Washington Post reported that an American forensic analysis firm Arsenal Consulting had 30 documents to show that incriminating evidence had been planted in the computers of Roma Wilson and others in the Elgar Parishad case. It said that the cyber attacker planted the alleged letters of an assassination plot 22 months before the arrest of Roma Wilson using malware. The police also accused him of having maoist links. He is the oldest man to be accused of terrorism under UAPA.
In a video circulated two days ahead of his arrest, Swamy suggested his arrest was linked to his work, as it involved dissent against government policies. He said, "What is happening to me is not something unique happening to me alone. It is a broader process that is taking place all over the country. We are all aware of how prominent intellectuals, lawyers writers, poets, activists, students, leaders, are all put into jail because they have expressed their dissent or raised questions about the ruling powers of India. We are part of the process. In a way, I am happy to be part of this process. I am not a silent spectator, but part of the game, and ready to pay the price whatever be it"
It was alleged that the Persecuted Prisoners Solidarity Committee (PPSC) founded by him and Sudha Bharadwaj, "to fight for the release of around 3,000 men and women who have been labelled as Maoists and imprisoned", was a front for Maoist fundraising. The Jesuits have denied the allegation of Fr. Stan Swamy being a Maoist, by stating that it was against the ethos of the Jesuit order.
Advocate Peter Martin, who filed the public interest litigation petition on behalf of Fr. Stan before the Jharkhand HC, said, "The irony is that he was so engaged in the work for the under trial people implicated in false cases and he died as an under-trial."
DMK MP Dayanidhi Maran said his party will raise the issue in Parliament. "This is a sad state of Indian politics. We are going to raise this issue in Parliament to voice out that you cannot squeeze or mute the dissident voices of people. This is a democracy."
Activist Siraj Datta, who worked with Fr. Stan on several issues for close to a decade, said, "He was a wonderful human being. He was extremely committed to work for the voiceless people and helped them get their due. I had the chance to work with him closely when was leading the Jharkhand Janadhikar Mahasabha, a coalition of organisations, formed to facilitate efforts to defend people's rights and save democracy in the state,"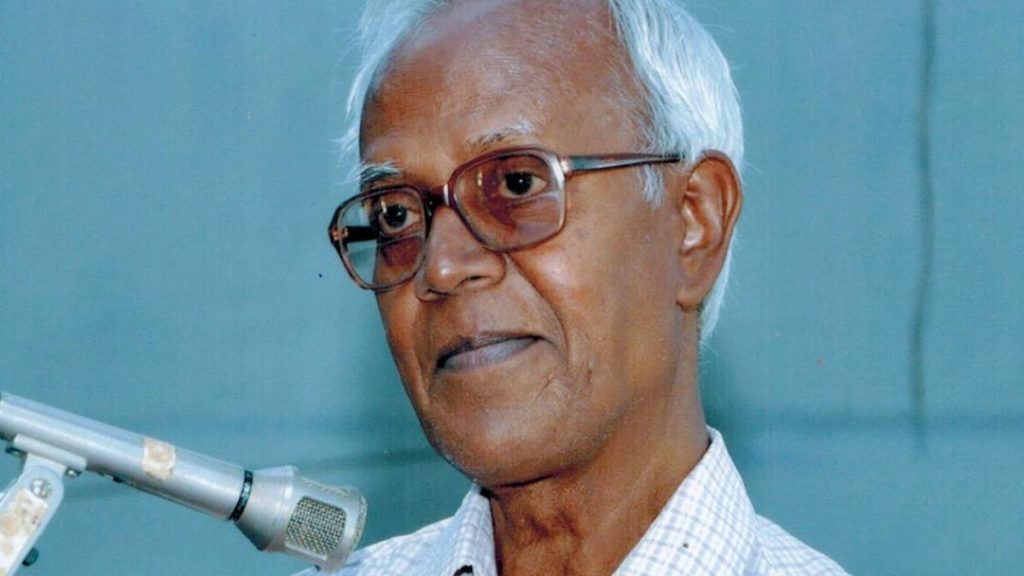 Swamy suffered from Parkinson's disease and other age-related illnesses, He fell multiple times while in prison. He suffered from hearing loss in both ears and had undergone surgeries, On 23 October 2020, interim bail for Father Stan on medical grounds was denied by NIA special court. On 6 November 2020, the legal counsel of Father Stan Swamy requested the court straw and sipper as he was not able to drink water because of Parkinson's disease. NIA asked for 20 days to respond. On 26 November 2020, NIA told the NIA special court that they did not have Father Stan's straw and sipper. In November 2020, social media users ordered straws and sippers online, to be delivered to the NIA's Mumbai office and the Taloja jail, some even visited the prison to make sure he got the straws but they were denied by the authorities as "they were just following the orders". On 18 May 2021, in a note submitted to the Bombay High Court, it was reported that Swamy was gravely ill in prison, the next day his health deteriorated, and was taken to JJ Hospital but brought back to the prison on the same day, on 24 May 2021, his health worsened and he was admitted to JJ Hospital in Mumbai but discharged the same day, on 28 May, the Bombay HC ordered that Father Stan be admitted to a private hospital and he was admitted at the Holy Family Hospital where it was detected that he was positive for the coronavirus. the NIA special court dismissed Father Stan's application for bail on medical grounds, On 4 July 2021, he was put on ventilator support after suffering a cardiac arrest at Holy Family Hospital, Mumbai, as his health deteriorated further, He died on 5 July 2021 ahead of his bail hearing in Bombay High Court. When he was in prison he had said, "We will still sing in chorus. A caged bird can still sing."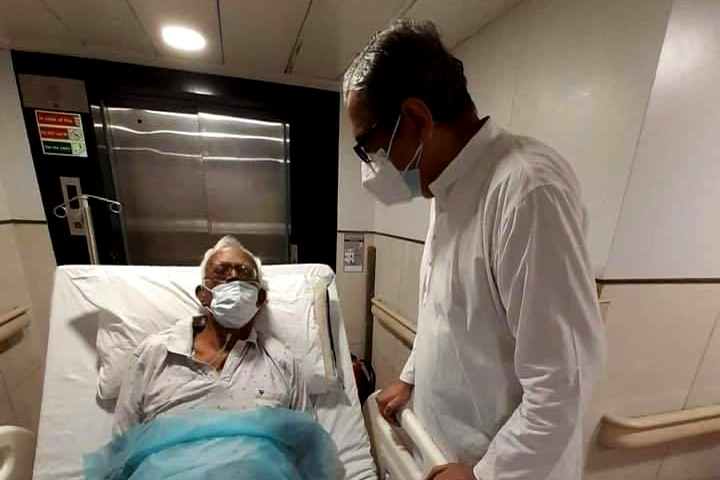 Mr. Lokur observed, "The passing away of Fr. Stan is a great tragedy. I am disappointed with the courts and prosecution in this case. This is 'inhuman.'"
Ms. Sahgal said, "I speak as a writer who is in mourning. Fr. Stan Swamy did not die, he was killed. He was killed because he spent his life working for the poor and the deprived. Today, the jails are filled with those who dared to fight for human rights. We are living in an endless state of mourning for the dead who are deliberately killed. The spirit of Fr. Stan lives on and the love and compassion that inspired him will inspire us".
The Congress and other Opposition parties Monday called for accountability while Jharkhand Chief Minister Hemant Soren said the Union government should be answerable for "absolute apathy" and non-provision of timely medical services leading to the death. The CPM said those responsible for foisting false cases on him, his continued detention, and inhuman treatment cannot escape accountability. "It is incumbent that all those jailed in the Bhima Koregaon case and other detenues under politically motivated cases, misusing draconian laws like UAPA, sedition, etc, be released forthwith," the party said.
While former Congress president Rahul Gandhi said he "deserved justice and humaneness," senior party leader Jairam Ramesh accused the Indian state of having killed Stan. "Who in the apparatus of the Indian state will be held responsible for this tragedy? Make no mistake — it is the Indian state that killed Fr Stan Swamy, who was such a passionate crusader for social justice," he said.
Reference:
Images;