The first ever Quad Summit will take place on 12 March, 2021. Quad nations include– India, Japan, US and Australia. The Foreign Ministry has announced that the meeting will take place virtually. PM Narendra Modi, PM Yoshihide Suga, PM Joe Biden and PM Scott Morrison will be discussing about everything starting from Covid-19 to climate change and other issues of International and national importance. This will be the first Quad Summit since 2007.
Confirmation about this Quad Summit came from Australian Prime Minister Scott Morrison when in a news conference he said, "So, I am looking forward to that first gathering of the Quad leaders. It will be the first ever such gathering."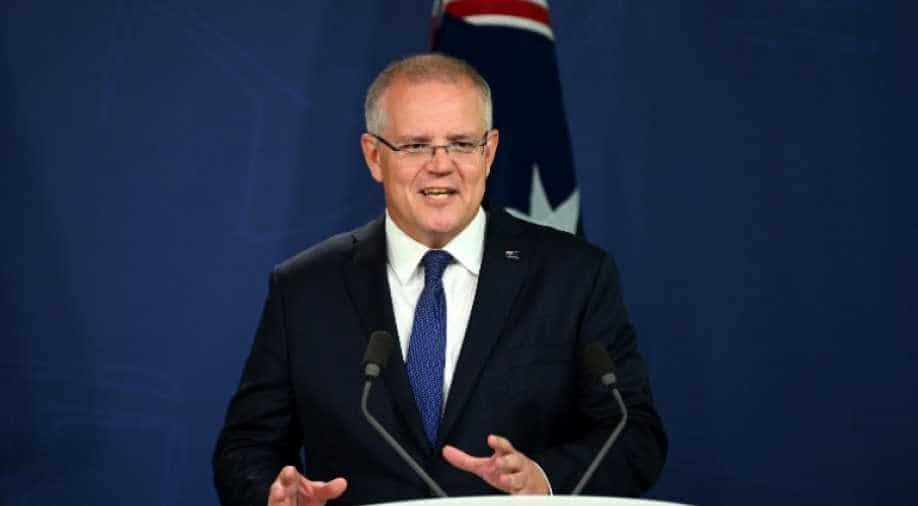 White House Press Secretary, Jen Psaki told the reporters on her daily press conference, "That President Biden has made this one of his earliest multilateral engagements speaks to the importance we place on close cooperation with our allies and partners in the Indo-Pacific."
She also added, "A range of issues, course, we expect to be discussed, I should say, facing the global community from the threat of COVID to economic cooperation and, of course, to the climate crisis."
Hours after India had announced about the Quad Summit, Psaki finally said on Friday that PM Joe Biden will take part in this summit along with the other three members to address the issues of global and regional importance.
MEA in its official statement has said, "Prime Minister Narendra Modi will be participating, along with Prime Minister of Australia Scott Morrison and Prime Minister of Japan Yoshihide Suga and President of USA. Joseph R. Biden, in the first Leaders' Summit of the Quadrilateral Framework, being held virtually on 12th March 2021."
According to the official statement, "The leaders will discuss regional and global issues of shared interest, and exchange views on practical areas of cooperation towards maintaining a free, open and inclusive Indo-Pacific region." The topic of discussion also includes the aggressive behaviour of China.
The Quadrilateral Security Dialogue which was an informal strategic forum between four states namely, United States, Japan, Australia and India will now be known as the Quadrilateral Framework, as they have shifted their focus now which was earlier solely towards security issues.
This Quad Summit 2021 will be an opportunity for the four big nations to exchange views and ideas about how to combat contemporary challenges like, security issues, supply chain, technological advancement and so on. Also, the fast pace and growth of China's military activities is also an important issue that needs utmost attention. Discussions presumably will take place addressing this issue. Quad nations will also conduct discussions about how to maintain a peaceful environment by showing mutual respect for territorial integrity, sovereignty and peaceful means to solve disputes.
Ministry of External Affairs (MEA) has released a statement which says, "The summit will provide an opportunity to exchange views on contemporary challenges such as resilient supply chains, emerging and critical technologies, maritime security, and climate change."
Furthermore, the press release added, "The Leaders will discuss ongoing efforts to combat the COVID-19 pandemic and explore opportunities for collaboration in ensuring safe, equitable and affordable vaccines in the Indo-Pacific region."
According to the Prime Minister's Office (PMO), PM Narendra Modi and PM Yoshihide Suga had indulged in a telephonic conversation discussing about the bilateral collaboration and also about how the Quad Framework can improve the relations in the Indo-Pacific region.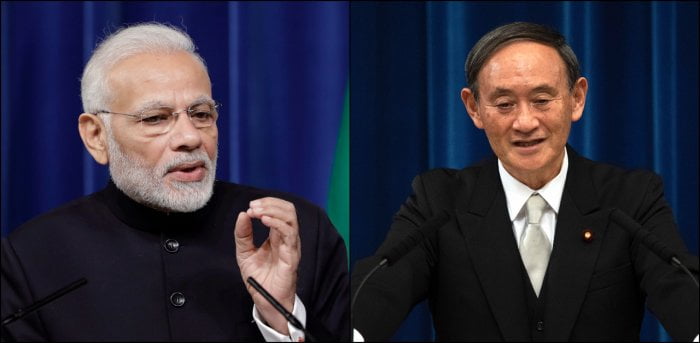 "Had a fruitful conversation with PM Suga Yoshihide on the progress of India-Japan Special Strategic and Global Partnership", PM Modi tweeted after the telephonic talk.
References:
https://m.timesofindia.com/india/first-quad-summit-india-us-japan-oz-leaders-talks-on-friday/amp_articleshow/81419294.cms
https://www.thehindu.com/news/national/first-ever-quad-summit-on-march-12/article34030775.ece
Image Sources:
• The Times of India
• Deccan Herald
• Wion