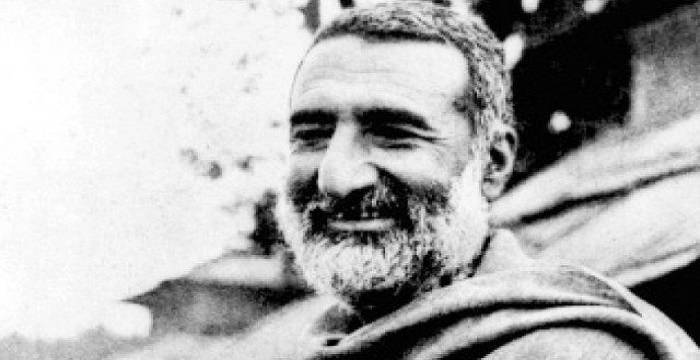 In times when the world finds itself intertwined with politics and religion, where the essence of humanity is blatantly blurred, the thoughts of Khan Abdul Ghaffar Khan are thought provoking.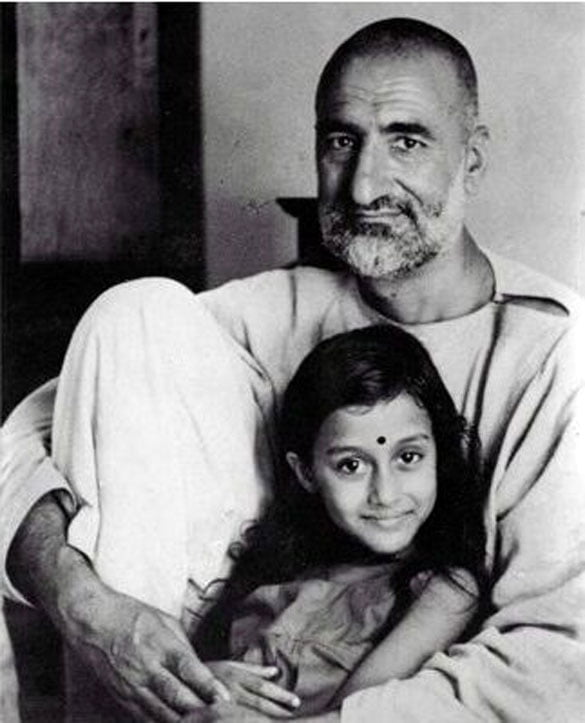 Rightly recognised as King of Chiefs, and honorably addressed as Fakr-e-Afghan, Khan Abdul Ghaffar Khan was crucial to Indian history. Born as a Pashtoon in 1890, located in Utmanzai that's located in Pakistan, Bacha Khan, was a political and a spiritual leader. Although Khan belonged to decent and wealthy family background, Khan unearthed the different shades of poverty and unequalness around him.
"I have one great dream, one great longing. Like flowers in the desert, my people are born, bloom for a while with nobody to look after them, wither, and return to the dust they came from. I want to see them share each other's sorrow and happiness. I want to see them work together as equal partners. I want to see them play their national role and take their rightful place among the nations of the world, for the service of God and humanity."
He strongly condemned injustices, disparity based on castes and classes and believed that every individual deserves respect regardless of their background. No doubt he's been referred to as King of all leaders.
 
Khan vouched for the importance of education and literacy. Khan was a brilliant student and was inspired by Reverend Wigram as he witnessed how crucial the role education plays in service to the local community. At standard 10th, Khan was offered a prestigious post in the Corps of Guides: A regiment of the British Army. However, Khan declined this opportunity because it didn't fuel his goal and that he would be a second class citizen in his own country. Later on, Khan desired to attend university, and Rev. Wigram even offered him an opportunity to study in London. But his mother didn't quite agree to it and Khan ended up graduating from Aligarh Muslim University.

And at the tender age of 20, in 1910, he founded his first school, a 'madrasa' in his hometown and spread his thoughts and ideas across British India unceasingly. But unfortunately, in 1915, the British authorities forcefully shut down his school as they believed that it was a centre of anti-British activities. The accusation was placed on the basis that he had joined and was participating in activities of the Pashtun independence movement, which was under the activist Haji Sahib of Turangazi, who was accountable for provoking many anti-establishment activities that were against the British.
Khan and Gandhi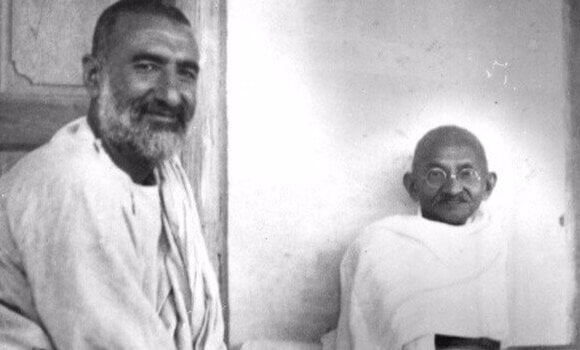 Khan was rooted in ideologies such as non-violence, and Hindu-Muslim unity, Khan and Mahatma Gandhi became close friends in 1919. Gandhi and Khan became a living example of their dream ie Hindu-Muslim unity. Khan was a Pashtun independent activist who campaigned to end the reign of the British Raj in India. Soon as Khan was worked with Gandhi, he became an integral part of the Indian Freedom Struggle with the Indian National Congress. He participated actively in movements such as the Salt Satya and the Civil disobedient.

Soon, Khan Abdul Ghaffar Khan was known as Bacha Khan. Khan was known for his dedication to peace-making and close relationship with Mahatma Gandhi, procuring the nickname Frontier Gandhi. Meaning, Gandhi from the Northwest border, the region adjacent to Afghanistan.
Non Violence: Khan's way of life 
In the beginning, Bacha Khan's aim was to only work towards the social upliftment of the Pashtuns as he believed that they will continue to be backward because of the absence of education, and centuries-old blood feuds between different Pashtun Families. Over time, Khan worked towards the development of a united, independent, and secular India. To be able to accomplish this end, he established the Khudai Khidmatgar ("Servants of God"), which was during the 1920s commonly known as the "Red Shirts" (Surkh Pōsh). Khan founded the Red Shirt Movement also known as Khudai Khitmatgar, among the Pashtuns. Through this movement, Khan preached that they were servants of God and that non-violence is the path of the Quran.
Khan reiterated the importance of non-violence as he embraced the Gandhian Philosophy a zillion times and called it a weapon in Jihad, or the holy war. He said, "It is the weapon of the Prophet, but you are not aware of it. That weapon is called patience and righteousness. No power on this planet can stand against it."
Kissa Khwani
The Britishers weren't quite impressed with Khan, they tried their very best in bringing him down. On April 23, 1930, Ghaffar Khan was arrested during protests arising out of the Salt Satyagraha. Following the fall of events, his followers came out on the streets and protested surrounding the prison where he was jailed and many more joined the protest by marching to Peshawar and other places.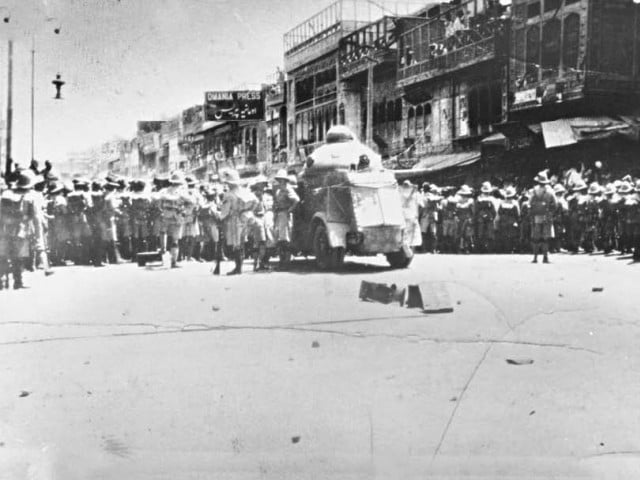 To subdue the non-violent uprising, the British resorted to firing at the protestors. An estimated 200–250 unarmed Khudai Khidmatgar members were killed that day. This event is known as the Kissa Khwani massacre.

In mid-1931, Ghaffar Khan was freed from prison because of Mahatma Gandhi's insistence, on a condition for him to return back in the month of December to serve a three-year sentence. After his official release in 1934, Khan spent his time in Wardha with Gandhi. Even though there were many Muslim friends who would go beyond bounds for the Hindu-Muslim unity, yet for Gandhi, Ghaffar was like no other, there was no equal to who he was because when it came to sacrificing one's all for Hindu-Muslim unity, Ghaffar was unquestionable. But soon, the police arrived in Wardha to arrest Ghaffar Khan, in the charge of making a seditious speech in Bombay. The arrest tore Khan away from his children, who met him after three years. While he was walking towards the van that was ready to take him to prison, he said "It is all God's doing. He kept me out [of the jail] to use me outside. Now I must serve from the inside. What pleases Him pleases me."


The Partition
Communalism, India's biggest enemy even today. Back then, Khan already had understood how vicious communalism could be for the Indian soil, and that's why he always dreamed of a united India. Khan vouched for Hindu-Muslim unity and opposed the partition of India. During this time he faced severe criticism, he was called anti-muslim as he battled the Muslim League.
Bacha Khan's last words to Gandhi and his allies in the Congress party were: "You have thrown us to the wolves."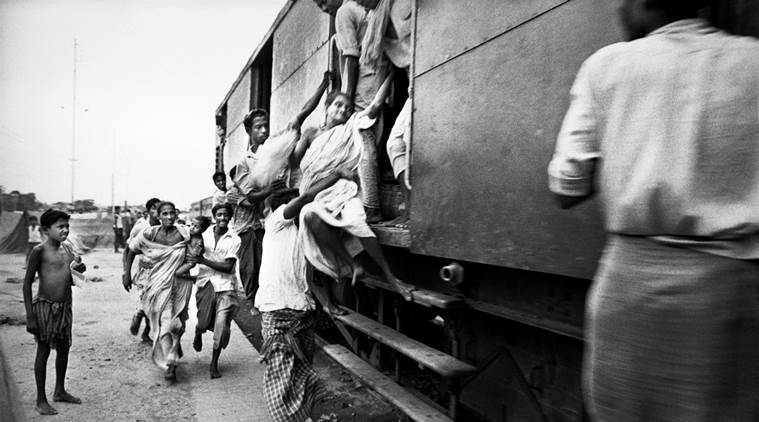 Khan's Legacy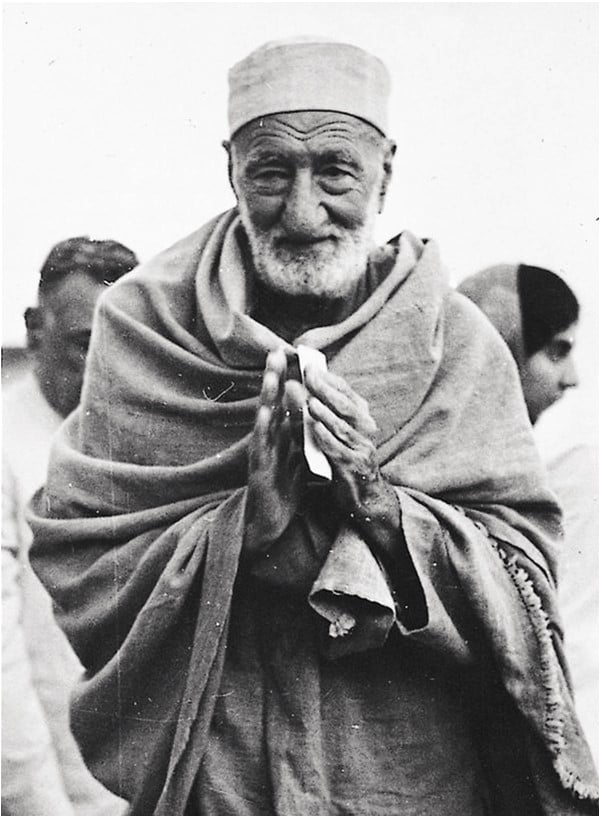 Khan was the first non-Indian civilian to receive the Bharat Ratna in 1987. Besides, in 2008, a documentary, titled The Frontier Gandhi: Badshah Khan, a Torch for Peace, by T.C. McLuhan, received the 2009 award for Best Documentary Film at the Middle East International Film Festival. Bacha Khan was also listed as one of 26 men who changed the world in a recent children's book published in the United States, alongside Tiger Woods and Yo-Yo Ma.