Netizens on social media are claiming that Brahmins funded Ambedkar's education, and made him what he is known for. They went on to say that unfortunately Ambedkar and his followers reacted against the Brahmins only, leaving their contribution in his life meaningless.
One of the posts read: "Who took care of Ambedkar as a child? A Brahmin. Who took care of Ambedkar's education? A Brahmin. Who gave his surname Ambedkar? A Brahmin. Who funded Ambedkar's foreign education? A Hindu nationalist king Raja Sayajirao Gaekwad. Whom do Ambedkarites abuse? Hindus and Brahmins."
These posts are doing rounds on social media claiming that Dr. Ambedkar's accomplishments in his life are due to the charity of Brahmins. 
However, The Logical Indian fact check team verified the viral claim and found that the claims circulated through social media regarding Dr. Ambedkar are false in nature.
Born on 14 April 1891 in the town of Mhow (now Dr. Ambedkar Nagar), he was the 14th child of Ramji Maloji Sakpal and Bhimabai Sakpal. Dr. Ambedkar's father was an army officer who held the rank of subedar. As per a book, "Dr. Ambedkar and Untouchability" written by noted author Christophe Jaffrelot, Ramji Maloji Sakpal rose to the rank of Subedar, receiving a degree of formal education in Marathi and English.
Despite having a low caste background-the Mahar caste which was considered untouchable in Maharashtra, he encouraged his children in educational pursuits. For this, he used his position in the army to make way for them to study at the government school.
 Ambedkar and his siblings were left under the care of his "aunt and some kind neighbors" after his mother died. Hence, Ambedkar was not raised by Brahmins but rather by his father and his paternal aunt, and neighbors. All these people belonged to the same caste, according to history.
In his book about Ambedkar, Jaffrelot mentions that Ambedkar studied at a school in Dapoli, Ratnagiri in Maharashtra as a child. Due to his father's intervention, he could study in this school despite being ostracised, as he belonged to the Mahar community.
On Page 27 of his book, Jaffrelot summarises Ambedkar's education and Sayajirao Gaekwad's involvement in financing his education. Maharaja of Baroda, Sayajirao Gaekwad agreed to finance Ambedkar's education after his matriculation. Following Gaekwad's financial support, Ambedkar began studying at Mumbai's Elphinstone College.
Gaekwad is recognised as a reformist ruler who supported the education of many people from low caste background at that time. He is also known for legalizing widow remarriage and introducing free and compulsory primary education in 1893; rather than being a right-wing nationalist leader.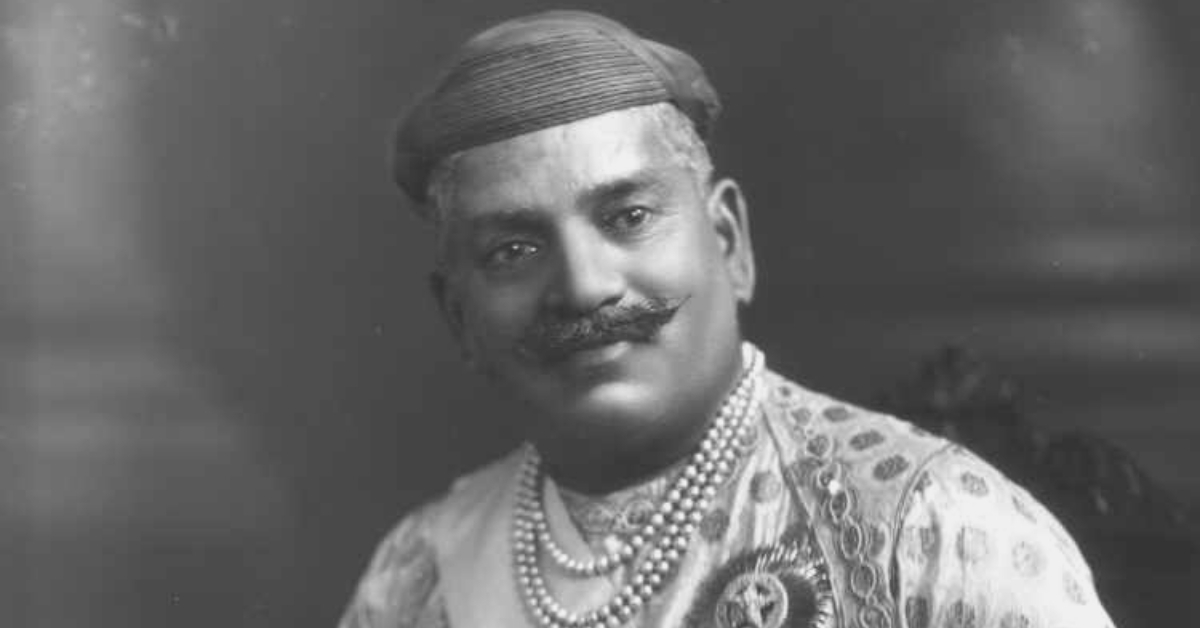 Maharaja Sayajirao Gaekwad
Credits: The Better India
---
According to Dhananjay Keer's biography on Ambedkar, he said that a Brahmin teacher offered Ambedkar his surname in school. Keer also mentioned that Ambedkar's original surname was Sakpal and Bhimrao drew his surname from his village 'Ambavade' in Maharashtra. Hence, this claim is true.
Verdict:
Most of the claims in the viral post regarding Brahmins' involvement in Ambedkar's life are out of context and misleading.
References: The Logical Indian
Featured Image Source: Mumbai Mirror