by Divyakshee K.
Representatives of FORDA met Union Health Minister Mansukh Mandaviya at the Nirman Bhavan in Delhi on Tuesday, December 28th, a day after the police crackdown on the doctors' protest, to discuss their demand for expedited NEET-PG counselling and to seek an apology for the police action against doctors on Monday, according to the news agency ANI.
The Federation of Resident Doctors Association (FORDA) had ordered "a complete shutdown of all healthcare facilities today onwards" after protesting resident doctors employed at state and centre-run government hospitals were arrested by Delhi Police on Monday, December 27.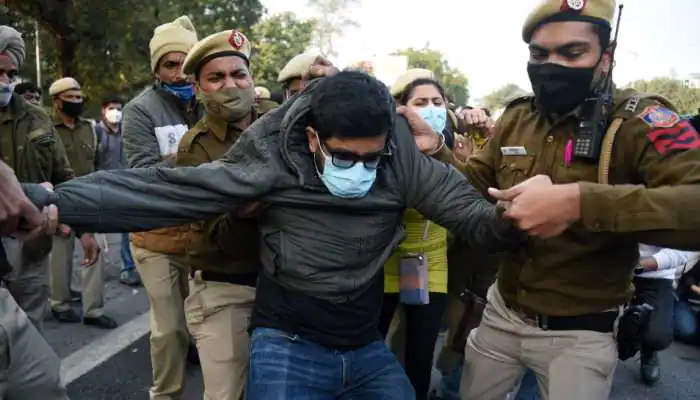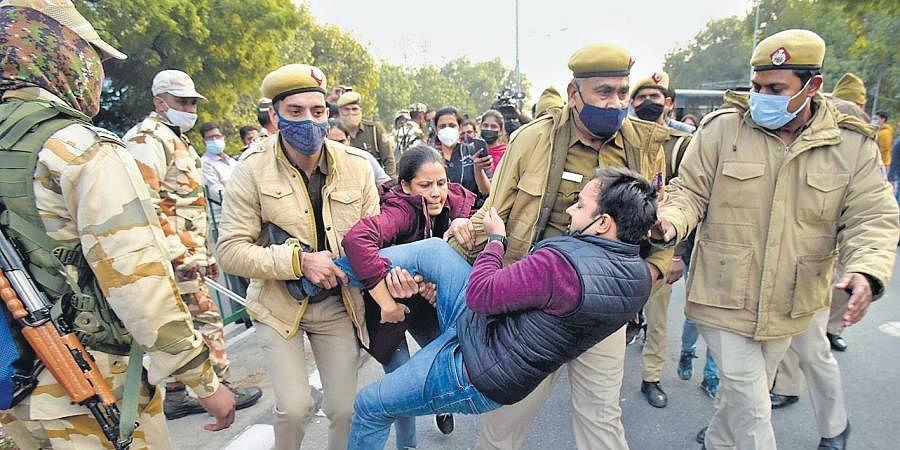 FORDA alleged "police brutality" in a statement criticising police action, calling it a "Black Day in the History of the Medical Fraternity."
Health Minister Mandaviya said after the meeting, "We're not able to do the counselling because the matter is subjudice before the Supreme Court. The hearing will take place on 6 January. I hope that NEET-PG counselling will start soon."
Mandaviya also asked protesting resident physicians to end their strike in the "public interest," adding that "if there was any misbehaviour on the part of the police, then I apologise."
Following Mandaviya's remark, FORDA president Dr Manish Kumar addressed the protesting doctors and requested that the protests be suspended until the hearing, which is to be held on January 6th. The enraged doctors, on the other hand, were adamant in their refusal to compromise.
Kumar added, "The strike is still underway. We demand a written apology for police brutality during yesterday's protest of resident doctors at ITO. We will hold a meeting with all RDAs at 8 pm today to decide the future course of action."
Dr Anuj Agarwal, resident doctor of Safdarjung Hospital, told The Quint:
"We were peacefully carrying out our protest for a month and seven days in front of Nirman Bhawan. We have always stood by law and order with the utmost respect, but the verbal abuses and physical violence by male policemen on female resident doctors on the road openly is extremely shameful and can't be expressed in words. Not only ruthless and barbaric, but it's also utter shame and disgrace! Police snatching phones of doctors, dragging them by touching female doctors inappropriately is unexplainable in words! This is the respect for COVID warriors! Great."
Doctors raised banners and shouted slogans demanding justice and speeding up the counselling and admissions process. This comes only two days after FORDA announced in a letter that resident doctors around the country will mass quit if the admissions and counselling process is not accelerated. According to the FORDA, 2,500 physicians have been detained. 
These escalations can be linked back to Friday, December 17, when almost 5,000 resident doctors in Delhi's government hospitals began their strike in protest of the NEET-PG (National Eligibility Cumulative Entrance Test Postgraduate) counselling and admission process being delayed. Due to the second wave of Covid-19, the NEET examinations which were originally planned for May were postponed until September.
Due to the Centre's decision in July 2021 to grant 10% reservation to students from Economically Weaker Sections (EWS), with an annual income ceiling of Rs 8 lakh for such candidates, the counselling and admission of the next batch of doctors have been delayed. Even the Supreme Court had raised reservations about the Centre's limitations, saying "On November 25, the central government had said it would form a committee to submit a report to the apex court. The doctors, however, want the process to be expedited as the non-admission of a fresh batch of resident doctors is leading to a shortage of healthcare workers across the country and the overburdening and exhaustion of the current resident doctors."
The Federation of Resident Doctors' Association (FORDA) wrote to Union Health Minister Mansukh Mandaviya on Monday, December 6, stating that healthcare institutions across the country were struggling due to a shortage of resident doctors, with no admissions being granted for the current academic year.
Around that time, Dr Anuj Agarwal, Resident Doctor, Safdarjung Hospital, said that 
"We had multiple meetings at the health ministry, and we were given assurance that concrete steps would be taken regarding the issue. We are also being told that Prime Minister Narendra Modi is concerned about the issue. Keeping these issues in mind and understanding the importance of patients' care, we have put our protest on hold. If we don't get a positive response soon, we will be forced to go on a nationwide protest," 
FORDA had written to Mandaviya on Wednesday, December 15th, informing him of its plan to "withdraw from all services, including emergency," by resident doctors at government hospitals as of December 17th. 
They claimed they were initiating the action since the government has failed to speed up the NEET-PG 2021 counselling and admissions procedure.
"With the threat of a third wave of COVID-19 pandemic looming large, the best the authorities could have done was to expedite the counselling and subsequent admission process. Instead, there is inaction and a lack of urgency in the matter. Hence, as informed earlier, resident doctors are left with no choice but to go for withdrawal from all services in healthcare institutions from December 17 onwards," FORDA said.
Doctors at Delhi's Ram Manohar Lohia Hospital, Safdarjung Hospital, and Lady Hardinge Hospital boycotted OPD and emergency services. Doctors from Ram Manohar Lohia Hospital, Safdarjung Hospital, and Lady Hardinge Hospital in Delhi also took part in the nationwide boycott organised by FORDA, one of two national agencies organising the strike.