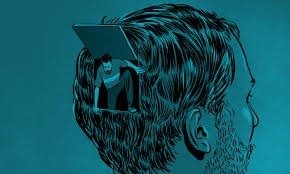 As a society, humans have time and again resorted to various escape mechanisms -earlier through art and ballads and now through movies and TV shows. With the growth of #OTT platforms and the #BingeCulture as growing sub-culturist identity of the generation, there is nobody stopping the human kind from travelling to fictional worlds.
In this digitally hungry society, the availability of watchable content in the form of videos, images and GIFs is the basic necessity. It has been observed that even with the deep infiltration of OTT into the societies; only 55% of Indians prefer to watch their content on various platforms such as #Hotstar, #AmazonPrime and #Netflix. It goes without saying that any service or technology takes its own time to settle into the society. (Based on a survey conducted among 7500 individuals)
According to a survey conducted by MoMAGIC, 41% of the research samples prefer DTH and the rest have no preference. However the research also found that about 85% of the public have watched some content on the OTT at least once in the last six months. Does this mean that about 30% of the entertainment seekers simply didn't go back to the OTT after their first attempt? That is unknown.
Nevertheless, the fact that 41% of the research samples do not prefer OTT does not necessarily mean that they do not seek for entertainment of new sorts. So, the eternal question is – where are they receiving their content from?
It can be speculated that some part of the public is always looking for alternative ways to consume content and for years now, torrents was the ultimate answer. However, the new solution is to go on #Telegram.
#Torrents though famously preferred for ages, is a file sharing format that was created by Bram Cohen and Ashwin Navin. It works on the principle of peer to peer sharing and all it does is move files around. There are people who upload files, known as peers and people who download them, as in the seeders.
However, to be honest, the trend of torrents is almost bygone now, as a result of the ban imposed on collection and circulation of pirated content as well as pornography, as specified by the Indian government.
So, what next?
How will the society escape reality now?
Well, there is no need to worry as this newly discovered software has arrived as a saviour -newly discovered because it was launched back in 2013, but is getting popularized now. You got that right, we are talking about Telegram.
The ease of accessibility of the app for both the mobile and desktop versions as well as the instant downloading feature of the app is what is luring its customers. Nevertheless, it is not legal. But, it is the new hub for sharing and receiving content.
Basically, Telegram is a #CloudBased instant messaging service where video and image content can be shared and received. These contents are accessible from the #TelegramCloud.
The fact that the application is available for Android, iOS, Windows phone, Windows, macOS and GNU/Linux is what makes it so user friendly. It was launched back in 2013, by a Russian software developer #PavelDurov. Durov, who is the founder of Vkontakte, Russia's largest social network, also owns #DigitalFortress – a software developing company that lanched Telegram. This application was initially supporting instant chatting and end-to-end encryption but has ever since undergone several updates and included image and video sharing abilities. This application worked only on the iOS in its initial days of launch and was later developed for the android market as well.
By the virtue of being a free messenger, it used #MTProto for data transfer. The MTProto is a data transfer protocol that was developed by Nikolai who is also Pavel's brother.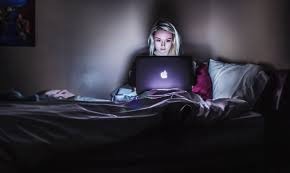 Pavel claims that this service is "faster and safer" and that "messages sent through Telegram cannot be bugged by third parties". It was released on 14th of August, 2013 as a competition to #WhatsApp and #FacebookMessenger and is now supporting the exchange of photos, videos, stickers, audio and files of all types. The language used for writing this software is the #C++ and it supports around 14 languages including English, Russian, Italian, Persian and Korean among the many others.
The legal domicile of Telegram is located in London, United Kingdom and the operational centre is located in Dubai, United Arab Emirates.
According to the recent data from the blogs of Telegram, the number of active monthly users has reached to 400,000,000 which accounts up to 300 million more than what was the number a year ago. Presently, Telegram claims to be the #1 Social media application downloaded in over 20 countries.
Adhering to the global lockdown as a result of the pandemic, Telegram also wishes to aid in better communication in pertinence to the work from home and home-schooling scenes and therefore has introduced the video calling feature.
Telegram, with its multiple features such as instant view of articles and media, developing of #Telegra.ph – a publishing tool, cloud based messaging system, gaming platforms, channels, ability to create custom folders, having over 20,000 stickers, secret chat windows, free video and voice calls as well as Telescope – a video messaging tool, has proved itself to be too good to be true. With these attractive features, the service is able to attract over 1.5 million new users every day.
All you need is a verified phone number that the app requires you to enter so as to log in and you are good to go. You get access to your own personal Narnia where you can choose what content to consume by selecting and joining channels that provide content you would want to download and watch and have dreams about.
– Ananya N K
– Bengaluru
References:
https://brandequity.economictimes.indiatimes.com/news/media/55-of-indians-prefer-ott-platforms-vs-41-that-still-prefer-dth-momagic-survey/70858815
https://www.themobileindian.com/news/torrents-everything-you-should-know-32535
https://www.indiatoday.in/technology/news/story/move-over-torrents-indians-now-use-telegram-to-pirate-movies-and-tv-shows-1722374-2020-09-16
https://telegram.org/blog/video-calls
https://www.reuters.com/article/idUS74722569420130830
https://telegram.org/blog/400-million
https://telegram.org/blog/live-locations
https://telegram.org/blog/instant-view
Image credits: