May 10th 2022 / Akilandeshwari J
'In America : An Anthology of Fashion' was the Theme of this year's MET GALA 2022. Several celebrities were seen wearing some iconic piece of clothing or accessories, an important part of history.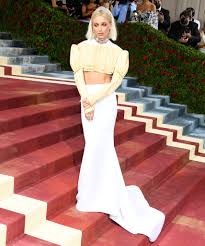 At this Fashion week Youtuber and New Brand Ambassador of Cartier Jewels " Emma Chamberlain " was criticized by netizens for donning Maharaja Patiala's Diamond Choker. 
Thanks #cartier. Those are the jewels of the Maharaja of Patiala. That's a piece of India's stolen history, not a fancy piece of jewellery to lend out to celebrities. Disrespectful on so many levels. pic.twitter.com/KhK5LPexaj

— Shriya Zamindar (@shriyazamindar) May 7, 2022
History of Diamond Necklace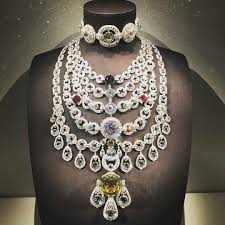 Maharaja of Patiala, Bhupinder Singh bought the Seventh largest Diamond in the world 'De Beers Diamond' in 1889. This diamond was mined from South Africa in 1888.
In 1925, The Maharaj traveled to Paris, along with him he got a trunk of precious stones that contain diamond, emeralds, pearls and rubies and decided to have reset at Maison Cartier. The Necklace which was made in 1928, was formally known as 'Patiala Necklace'.
The Necklace has five rows of chain and neck collar. It contains a total of 2930 diamonds.
'Patiala Necklace' is known as the Most Expensive Piece of Jewelry ever made in History. The price of the piece, according to today's financial approximation would be around $30 million.
Later this historic jewel was stolen in the year 1948 and then later recovered in London in the year 1982. The necklace was later bought  by the French Cartier, who replaced the missing stones.
The fact that @KimKardashian, knowing the mass influence she has on humans around the world, would publicly announce, and "essentially encourage" rapid and dramatic weight loss for a "look", is incredibly disappointing, extremely problematic, and ultimately really sad.

— Asia Ver (@AsiaVeryHawt) May 3, 2022
Emma Chamerlain was not the only one to invite a controversy during the MET GALA event. Kim Kardashian, who wore Marilyn Monroe's Custom gold gown, also made it to the news. Kardashian has reportedly lost 16lbs of weight to fit in the iconic dress. She was called out by the neitizens for promoting unhealthy body image trends.