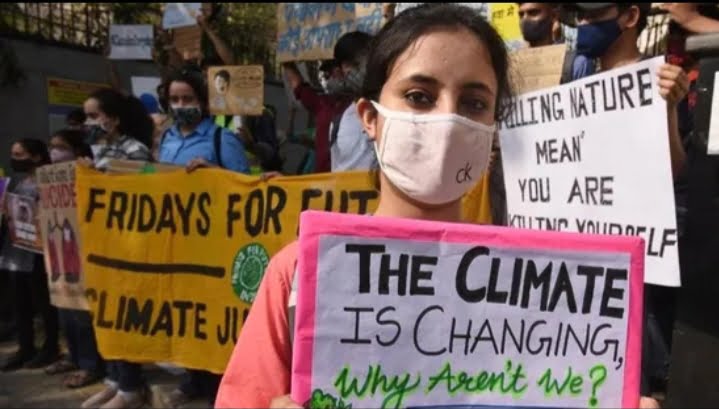 The lush green carpet covering the entire Eastern India. Attracting flocks of tourists every year. Don't we love the scenic view and the pleasant weather? But, sadly it is the area which is more likely to witness climate change in the coming years. If reasons had to be cited for this climatic change, it is unequivocally, human activities in every aspect.
The greenbelt of India is the most vulnerable to climate change, a study by two Indian Institutes of Technology (IITs) and the Bengaluru-based Indian Institute of Science (IISc) has revealed.
Along with Chhattisgarh in central India, Jharkhand, Mizoram, Odisha, Assam, Bihar, Arunachal Pradesh, and West Bengal — all in the eastern part of the country — are the eight most vulnerable States that require prioritization of adaptation interventions, the report by IISc, IIT-Mandi and IIT-Guwahati said.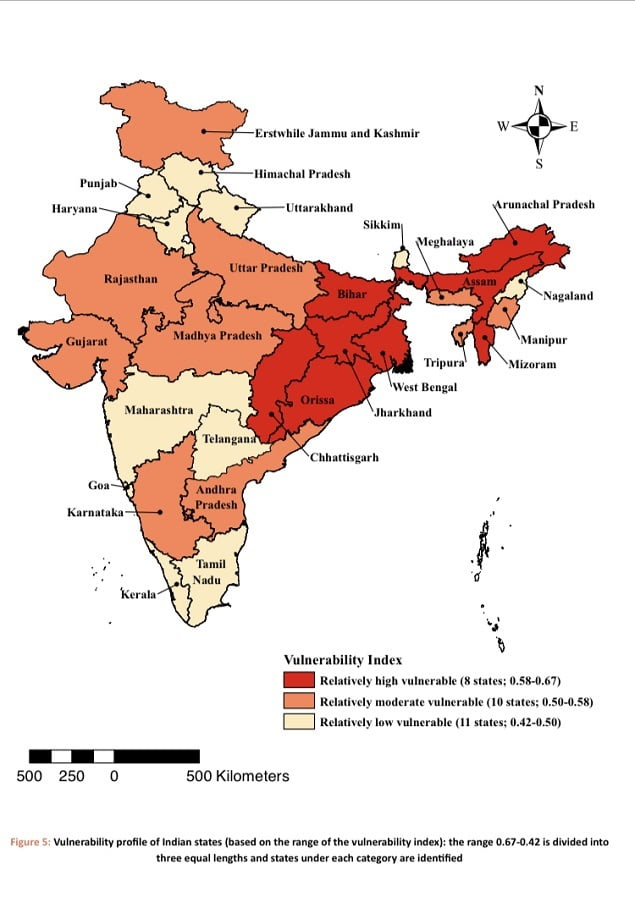 Tamil Nadu and Kerala are among seven States that are the least vulnerable but there's more to it meets the eye. The vulnerability indices (Vis) for these States range from the lowest of 0.419 for Maharashtra to 0.468 for Uttarakhand, which the experts involved in the study said is on the higher side.
Published this week, the report on "Climate Vulnerability Assessment for Adaptation Planning in India Using a Common Framework" was conducted in 2019-2020 across 29 States "considering the erstwhile Jammu and Kashmir". It was part of a capacity building program under the National Mission on Sustaining the Himalayan Ecosystem and National Mission on Strategic Knowledge for Climate Change.
The major drivers for the vulnerability of all the States included lack of forest area per 1,000 rural population, lack of crop insurance, marginal and small operational land holding, low density of health workers, low participation of women in the workforce, yield variability of food grains, and a high proportion of the population below the poverty line.
Researchers at the Indian Institute of Science, Bengaluru and Indian Institute of Technology at Mandi and Guwahati, funded by the department of science and technology have together done the assessment by defining vulnerabilities of states and districts using the Intergovernmental Panel on Climate Change's Fifth Assessment Report (AR5).
The AR5 defines the risk of climate change as the interaction of three factors, namely, hazard, exposure and vulnerability, where vulnerability is defined as the predisposition to be adversely affected.
"Vulnerability is basically a function of sensitivity and adaptive capacity. All states in India are vulnerable to climate change as per our assessment. But these eastern and central states are more vulnerable because of their poverty levels; lack of irrigation; low forest cover in some cases; low adaptive capacity of the health sector among other drivers," NH Ravindranath, retired professor, Indian Institute of Science and co-researcher of the assessment said, explaining the rationale for prioritizing these states for adaptation fund and also international aid.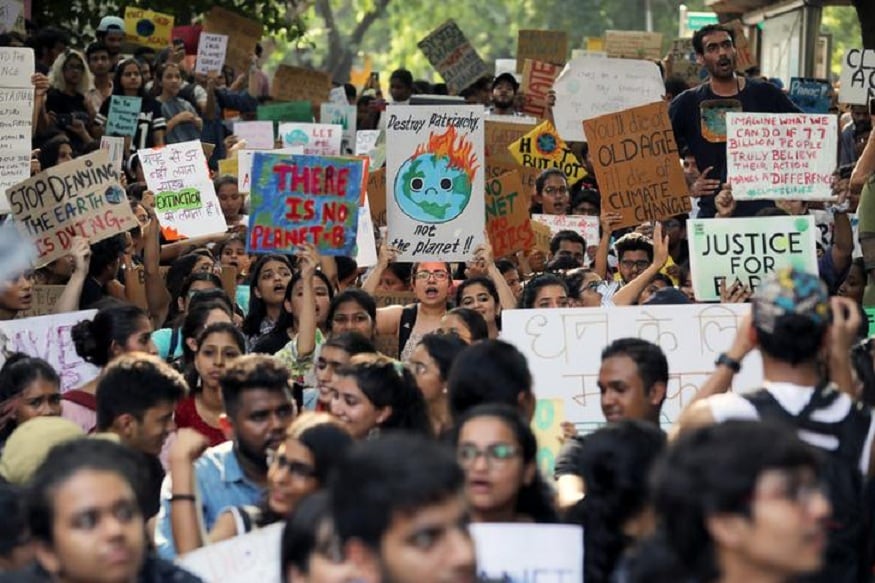 Among all states, Assam, Bihar and Jharkhand have over 60 per cent districts in the category of highly vulnerable districts. Lack of crop insurance and rainfed agriculture were key drivers of vulnerability for Jharkhand.
Lack of forest area per 100 rural population was found to be one of the major drivers of vulnerability for Assam despite the fact that the state has a forest cover of 42 per cent, followed by low road density, the report said.
In case of Bihar, the report cited poor health infrastructure to be the key vulnerability driver in 36 districts, followed by a high percentage of marginal and small operational holders in 24 districts.
The report, titled "Climate Vulnerability Assessment for Adaptation Planning in India Using a Common Framework", which identifies the most vulnerable states and districts in India with respect to current climate risk and key drivers of vulnerability, was released by Department of Science and Technology (DST) Secretary Ashutosh Sharma.
"We have seen how extreme events are on rise both in terms of their number and severity. Mapping the parts of India that are vulnerable to such changes will help initiating climate actions at the ground level. The report should be made easily accessible to all stakeholders so that it can benefit climate-vulnerable communities across India through development of better-designed climate change adaptation projects," said Mr. Sharma.
He also suggested that the maps should be made available to people who need it. "Assessing vulnerability was the first step towards assessing climate risk. There are two other components like hazard and exposure that need to be also assessed to arrive at overall climate risk."
Himachal Pradesh, Telangana, Sikkim and Punjab have been categorized as lower-middle vulnerable states. Uttarakhand, Haryana, Tamil Nadu, Kerala, Nagaland, Goa and Maharashtra have been categorized as states with low vulnerability.
References:
Image Sources:
• Times of India
• News18
• Pinterest
• Hindustan Times
• New Indian Express