Flying cars have been a gleam in designers' eyes since the early days of powered flight. None have ever been produced in any numbers, but there has been a renaissance of the concept. Traffic jams are the bane of any commuter. Many of us spend an hour or so stuck in traffic every week. The growing population is partly to blame for our congested roads, but the main problem is that we are not expanding our transportation systems fast enough to meet ever increasing demands. One solution is to create a new type of transportation that doesn't rely on roads and that certainly indicates towards a 'flying car'.
Previously, we have seen people develop the idea of a flying car. Although their attempts failed, but it did pave the way to a future where flying cars will no longer be only a dream. To state some examples of the age-old flying car ideas, they are – Curtiss Autoplane (1917), Arrowbile (1937), Airphibian (1946), ConvAirCar (1947), Avrocar, Aerocar. These pioneers never managed to develop a viable flying car, and some even died testing their inventions. However, they proved that a car could be built to fly, and inspired a new group of roadable aircraft enthusiasts.
Well, the concept of flying car has been turned into reality Stefan Klein is a Founder and CEO of Klein Vision. Klein Vision's AirCar, a prototype flying car has completed a test flight between international airport in Nitra to the international airport in Bratislava in Slovakia on Monday (June 28) spending 35 minutes airborne, according to a press release published Wednesday.
As of now, it has completed more than 40 hours of test flights, according to Klein Vision, which includes flying at 8,200 feet and reaching a maximum cruising speed of 190 kilometers per hour (118 miles per hour). After landing in Bratislava on Monday, the aircraft transformed into a car, and was driven into the city center by CEO of Klein Vision and invester of AirCar Stefan Klein and company co-founder Anton Zajac.
AirCar is a dual-mode car-aircraft vehicle that is aiming to become a production-ready vehicle. The AirCar is patented by the brand Klein Vision. It completed its 142nd successful landing in Bratislava on 28 June.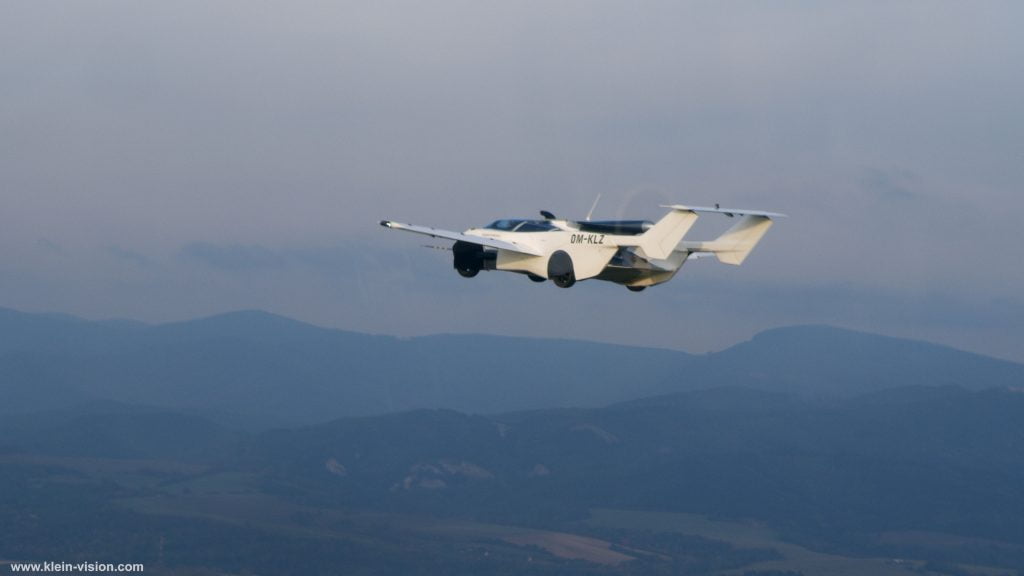 Power
The AirCar Prototype 1 is powered by a 160 horsepower BMW engine, and comes equipped with a fixed propeller. It transforms from aircraft to road vehicle in less than three minutes. It has a BMW 1.6-litre motor that makes 140PS of grunt. It is claimed to offer upto 1,000km of range and and fuel consumption of 18 litres per hour. So far, the AirCar has flown at 8200ft and reached a maximum cruising speed of 190kmph (103knots).
Dual Mode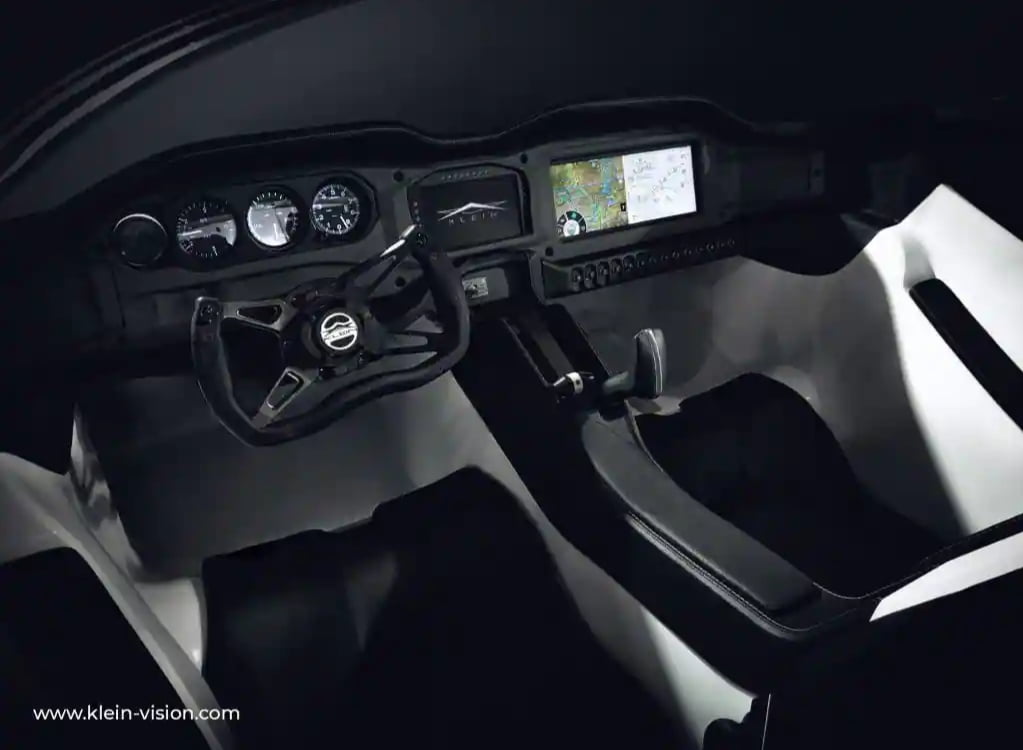 As for the other flying cars that are just miniaturised aircrafts, the AirCar on the other hand, can actually double-up as a proper road-going vehicle. In fact, it only takes three minutes to convert the AirCar from a car to an aircraft with a simple click of a button. Basically its wings sprout from the side of the car upwards and then spread out wide. The tail also extends outwards when it's in aircraft mode.
No need of runways
Unlike regular aircrafts that need long runways to take-off, the AirCar can do it in just 300 meters. That's thanks to the two-seater flying car weighing only 1,100kg, with a further loading capacity of 200kg.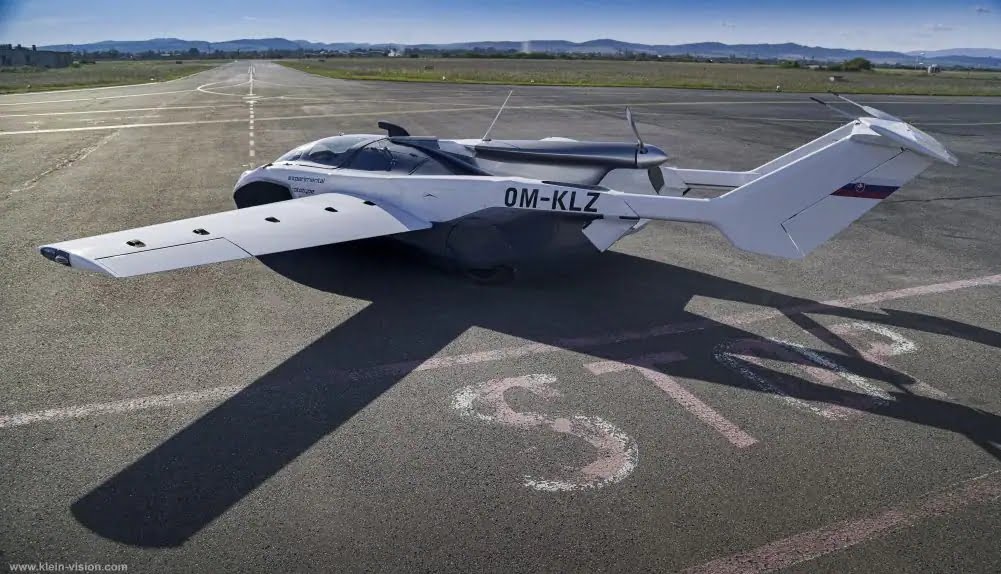 Another Prototype
The company is working on a model called AirCar Prototype 2, which will boast a 300 horsepower engine. As the current AirCar wasn't impressive enough, Klein Vision will be having another second prototype model. It is expected to be able to cruise at 300 kilometers per hour (186 miles per hour) and have a range of 1,000 kilometers (621 miles). Klein Vision plans to develop three- and four-seater models of the AirCar, as well as twin-engine and amphibious versions, according to its website.
"AirCar is no longer just a proof of concept. It has turned science fiction into a reality," Zajac said in the press release. Professor Klein described the experience, early on Monday morning, as "normal" and "very pleasant".
"This flight starts a new era of dual transportation vehicles. It opens a new category of transportation and returns the freedom originally attributed to cars back to the individual," added Professor Klein.
References:
Image Sources:
• Klein Vision