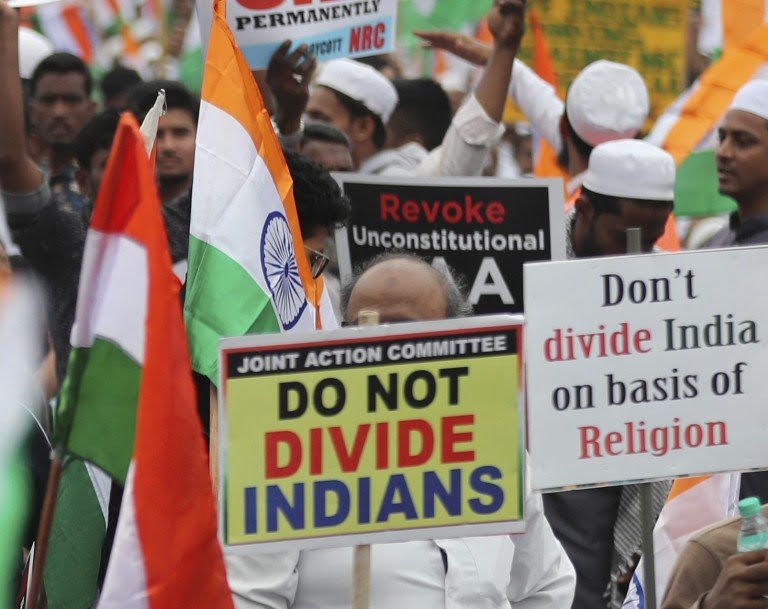 According to the Preamble of the Indian Constitution, India has been declared as a sovereign, socialist, secular and democratic republic. Taking into consideration the ground reality of the country, we do get to see a diverse culture, people from different cast, creed, and religion, living together in a defined geographical area. But even then, are all of them treated equally? Or do they get opportunities based on their religious inclination?
Religious discrimination is treating a person or group differently because of the particular beliefs which they hold about a religion. This includes instances when adherents of different religions, denominations or non-religions are treated unequally due to their particular beliefs, either by the law or in institutional settings, such as employment or housing.
Earlier this year, on April 21, an independent commission of the United States had recommended that India be placed on a blacklist for religious freedom. This has been the second time in a row where US had pointed out the inequalities prevailing in India in terms of religion. Moreover, the report by the US Commission on International Religious Freedom also stated that treatment of minorities in India had deteriorated further.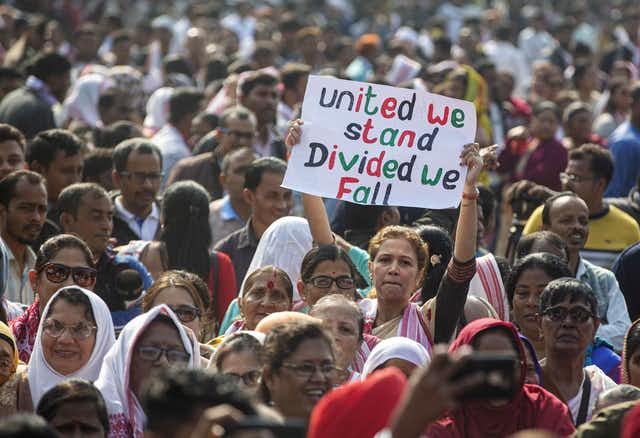 It may be noted that the report stated, "The religious freedom conditions in India continued their negative trajectory." Additionally, the report also highlighted that Prime Minister Narendra Modi's government "promoted Hindu nationalist policies resulting in systematic, ongoing and egregious violations of religious freedom".
Notably, the report pointed out the violence meted out against Muslims during deadly riots last year in New Delhi. Moreover, it also shed a light on prolonged concerns about a citizenship law championed by PM Modi that critics have said defines Muslims as non-Indian.
The Citizenship Amendment Act (CAA) ringfences Muslim identity by declaring India a welcome refuge to all other religious communities. It seeks to legally establish Muslims as second-class citizens of India by providing preferential treatment to other groups. This violates the Constitution's Article 14, the fundamental right to equality to all persons.
As per the critics of the CAA claim the law is another piece of the BJP's Hindu nationalist agenda and will undermine India's secular foundations and further marginalize and disenfranchise the country's sizeable Muslim population, as well as other religious minorities. "The Citizenship Act 2019 has ruffled the Muslim immigrants as they are treated as illegal settlers in the absence of valid identity documents," said Somriddho Dasgupta in an interview.
During the 2020 Delhi riots, spread over a week from 23 to 29 February, as many as 53 people had died of which five Muslim men were physically assaulted by at least six police officers. The men were allegedly forced by the cops to sing the national anthem. Moreover, Hindu mobs were seen beating Muslims with crowbars, metal pipes, and iron rods.
"People of our nation have become so immune to such kinds of atrocities and violence. There's absolutely no shame, and the impunity has increased drastically," Beena Pallical, the General Secretary of National Campaign on Dalit Human Rights told Insider. She was referring to an event where a Muslim family was burned to death by a Hindu mob.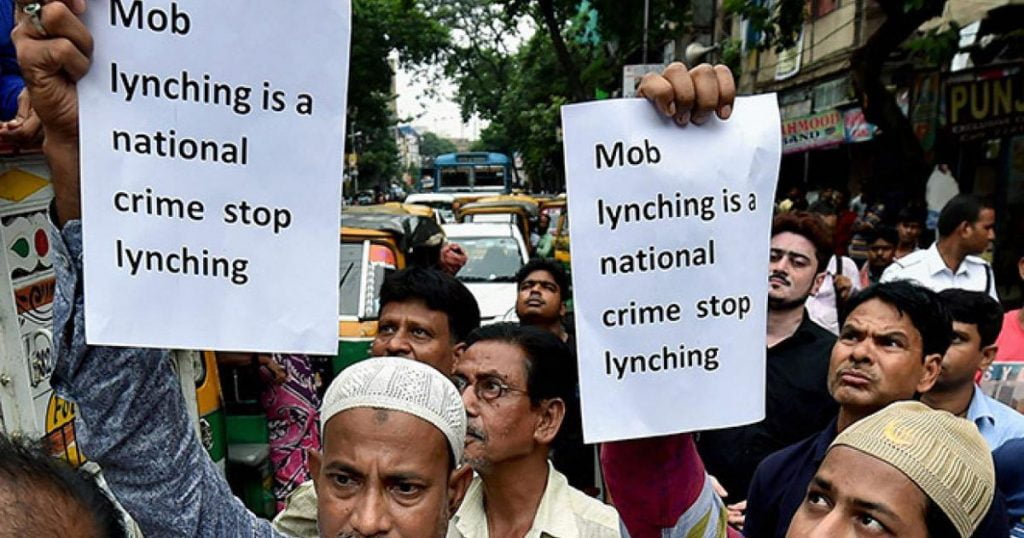 "I think in the past decades, there has been a significant loss of empathy for Muslims," said Dasgupta who is an androgynous model and activist of color. Dasgupta further pointed to the recent 'corona jihad' theory, which falsely blames Muslims for the spread of coronavirus in India, as another example of this discrimination.
Discrimination based on religion is best captured in a recent series of "love jihad"-based laws that are currently in practice in Uttar Pradesh, Uttarakhand and Madhya Pradesh. Love jihad is a conspiracy theory blaming Muslim men for baiting Hindu women into marriage with the aim of forcefully converting them to Islam. As for anyone wanting to convert to another religion, they would have to submit documents requesting official recognition of the conversion to officials at least two months in advance.
It is worth noting that caste-based atrocities are still prevalent in India. Last year, a man murdered his 23-year-old sister after she married a Dalit man despite the family's disapproval. The woman's body was found buried in the family's farm in Uttar Pradesh's Mainpuri district. In another horrendous case that took place in 2018, a 13-year-old Dalit girl was beheaded in front of her mother by a man belonging to a higher caste after she accused him of making sexual advances towards her.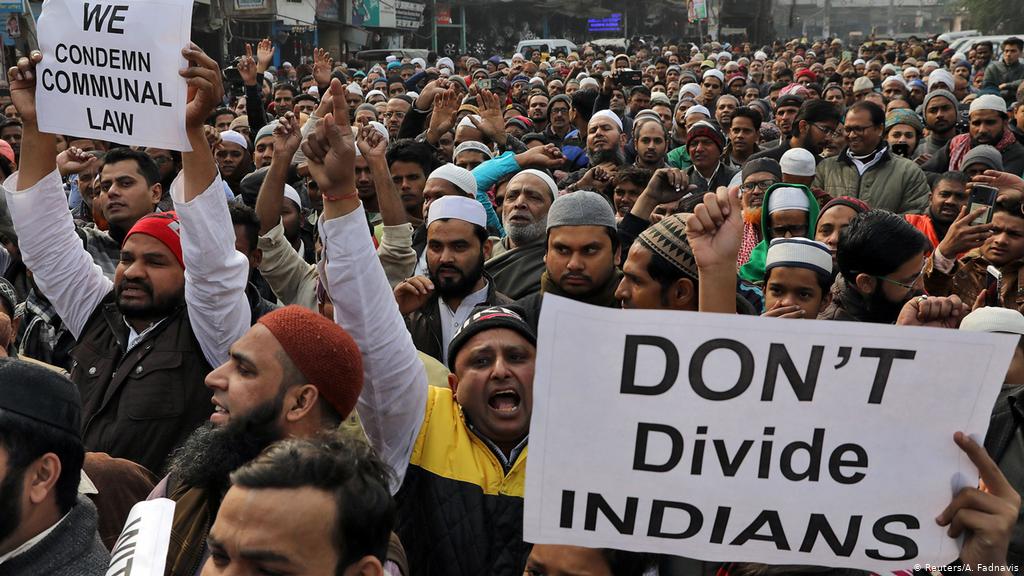 There are countless cases of discrimination based on religion. In case of educational purposes, high-end institutions have seats reserved for students belonging from a particular sect. Race, caste, and religion remain significant features of life in India. India's constitution explicitly disallows the act of untouchability, but many people still do it.  Lack of understanding, education, and backward mentality cater to these illicit practices.
References:
Image Sources:
• Reuters
• PTI
• AP