Defections have become a part and parcel of Indian politics in today's time. The most recent one is again by Congress members as seen in the recent past. Eight Goa Congress MLAs joined the ruling BJP on Tuesday and passed a resolution to merge the Congress Legislature Party with the saffron party.
Full Story
This resolution was moved by Michael Lobo in presence of seven other members. The resolution was seconded by the former chief minister and MLA Digambar Kamat. 
Eight of the 11 MLAs from the Congress in Goa Wednesday joined the BJP after keeping the defection pot simmering for about two months. The Congress MLAs included former chief minister Digambar Kamat, leader of Opposition Micheal Lobo, his wife Delilah Lobo, Kedar Naik, Rodolfo Fernandes, former Goa power minister Aleixo Sequeira, Rajesh Phal Desai, and Sankalp Amonkar. The MLAs have joined the BJP "keeping in mind the vision of PM Narendra Modi to create a new India and for the development of Goa", he said, according to another news portal.
With the "merger" of the Congress's legislature party with the BJP, the ruling party in the coastal state would then have 33 of 40 MLAs—including 20 who won the assembly election from the BJP, two from MGP, and three Independents who extended support to it to form the government in March.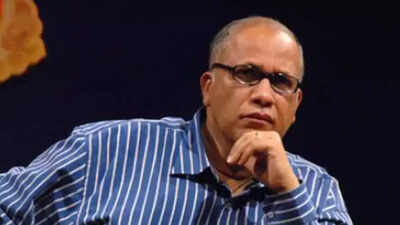 Today's political understandings have pushed us to believe in the return of "Aaya Ram Gaya Ram" politics of the late 1960s. There have been questions over the efficiency of the Anti-Defection Law following such splits and mergers. 
In July this year, the Goa Congress was able to avoid a split after the BJP claimed that six MLAs were set to join it. This attempt at defection was foiled in July after the Congress party accused Micheal Lobo and Kamat of engineering a defection. Disqualification petitions against them are still pending.
 In the last five years, a total of 16 MLAs resigned from the Congress. These include Vishwajit Rane, the son of Goa's former Chief Minister and Congress veteran Pratapsingh Rane, Atanasio 'Babush' Monsrrate, Luizhino Faleiro and many others. 
In the 40-member House, the Bharatiya Janata Party has 20 MLAs, the Congress 11, the Aam Aadmi Party (AAP) 2, the MGP 2, and the Goa Forward Party and Revolutionary Goans Party have one MLA each. There are three Independents.
Ironically, this not so abrupt development came amid the Congress leader Rahul Gandhi-led Bharat Jodo Yatra, which is being held to combat the BJP-led centre and awaken the country's people to the dangers of economic inequalities, social polarization, and political centralisation.