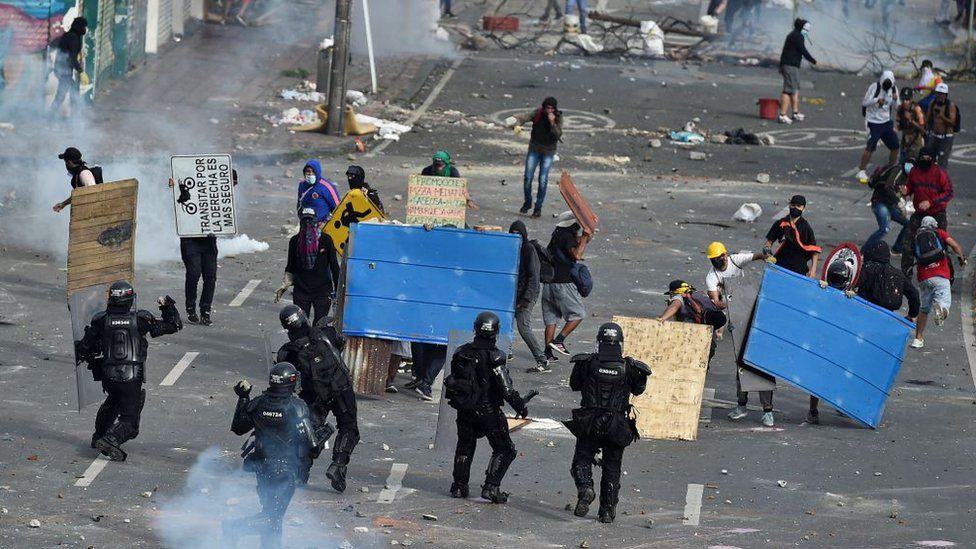 Colombia has been gripped by violent protests for the past ten days, with at least 26 people killed and over 900 people injured. So what is going on in Colombia?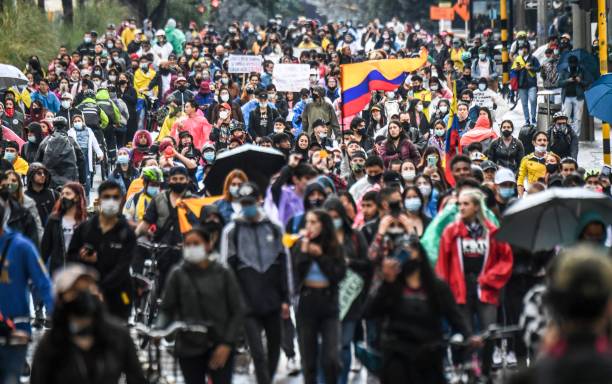 Colombians first took to the streets on April 28 to oppose President Ivan Duque's controversial fiscal reform, as the government claimed that the tax reform was necessary to alleviate Colombia's economic crisis.
Initially, the rallies were organized by big trade unions, but the protest drew a large number of middle-class people who were concerned that the tax reforms would ruin their livelihood.
What began as national outrage over now-canceled tax reform has turned into a surge of social unrest and a wider backlash against President Ivan Duque's administration's reaction to the pandemic's economic consequences.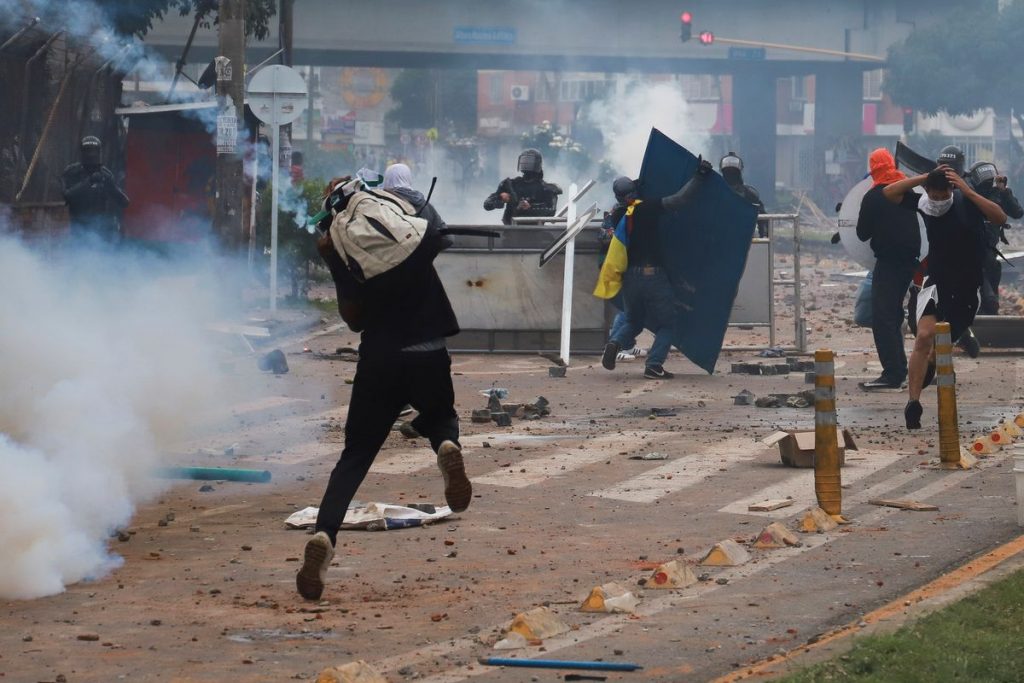 The main idea behind the tax reform was to lower the threshold at which salaries were taxed. Allowing those earning 2.6 million pesos a month (approximately 50,000 rupees) to pay a higher tax rate.
However, many critics have argued that the significant tax increases, such as the proposed rise in the value-added tax (VAT) on everyday goods, will disproportionately affect the middle and working class, escalating inequalities in the country's pandemic-hit economy.
As per the reports by Colombia's national statistic department, the unemployment rate in the country has peaked at 17.3%, while it was much lower before the Covid-19 pandemic.
But, apparently, Lockdown restrictions have had a particularly negative impact on Colombians who work in the massive informal sector, such as cleaners, street vendors, and builders, who rely on regular cash-in-hand income to buy food and to pay rent.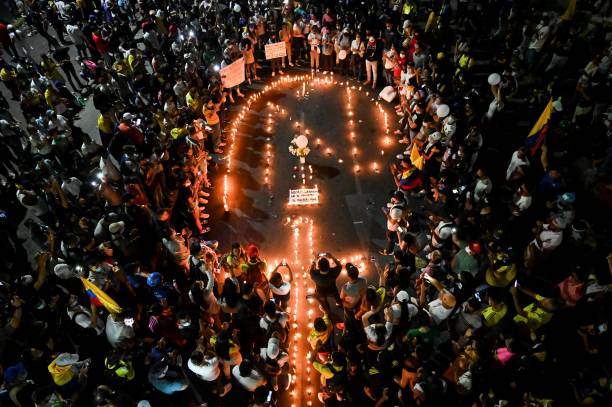 Henceforth, protesters also demanding the government to make education more accessible. Many of the young protestors who have taken to the streets do not have jobs or are enrolled in college. Not just that, as Colombia is battling against the third wave of coronavirus, Colombian hospitals are flooded with Covid-19 patients, protestors are also asking the government to speed up the vaccination roll-out.
Rather than responding directly to the protestors' legitimate requests, Duque's government has ignored them. The government has been claiming, without evidence, that extremist and armed groups infiltrating the movement were responsible for acts of vandalism and brutality against security forces. Experts have said that Authorities are most likely trying to justify their use of illegal force against unarmed protesters, which has sparked condemnation from foreign governments and human rights organizations.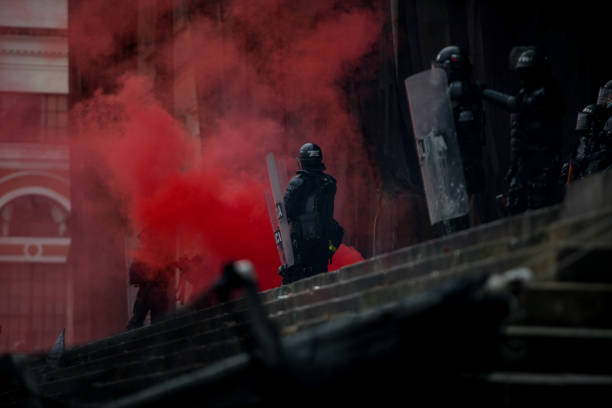 Let's take a look at the incidents of police brutality during the protests
Despite the administration's withdrawal of the tax reform, demonstrations have persisted and it has increased, as allegations of police brutality, deaths, and disappearances have surfaced.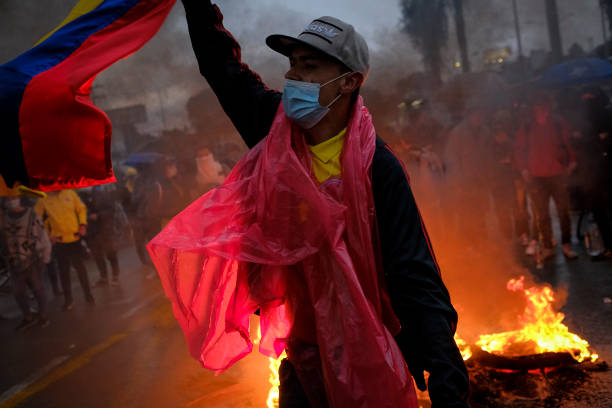 Images of police officers using tear gas and batons against protesters have gone viral on social media. Protestors have been questioning alleged police violence as well as urging an independent, multinational inquiry into the killings. According to non-governmental human rights organizations, the death rate is likely to be much higher than what is reported.
A video of Javier Ordonez, one of the protestors, being assaulted and tasered by police went viral on social media. Not just that, yet another video showing a young man being fired from a close distance has made headlines. A photograph shows a large group of people being taken in police vehicles. Another video shot in Manizales purports to depict police tear-gassing a crowded bus.
In clashes between police and protesters, more than 800 people are said to have been injured.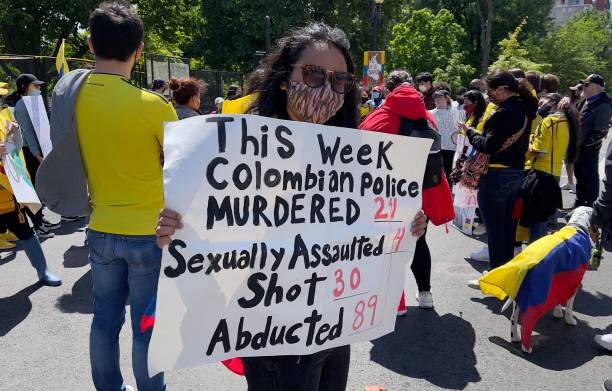 The Office of the U.N. High Commissioner for Human Rights condemned the government for letting police open fire on protestors.
Colombian history is replete with police excess and it is not the first time that anti-government demonstrations in Colombia have turned violent. Last year in the month of September, at least seven people were killed in demonstrations in Bogotá, Colombia's capital, following the brutal tasering of a man by police. Dilan Cruz, a teen activist, died in the year 2019 after being hit in the head by a police bullet.
Nevertheless, Colombia's explosion of rage may further intensify economic and health crises. The country's discontent has been exacerbated by an unpopular administration that is least interested in considering its citizens' valid concerns. However, when it comes to dealing with the global downturn brought on by the pandemic, much of the country would be faced with similar difficult choices.
References:
Image source:
Reuters
Getty images