by Divyakshee K.
A new wave of COVID has caused riots and protests across Europe, as citizens refuse to abide by the restrictions established to combat the pandemic. Many countries throughout the continent are enacting new regulations in an attempt to combat growing infection rates. A number of countries have lately reported daily case counts that are at all-time highs. 
Thousands marched in Brussels, Belgium's capital, to protest anti-Covid regulations. This comes after recent demonstrations in the Netherlands in opposition to tighter lockdown measures. As outrage over the new limitations grew, Austria, Croatia, and Italy also saw people take to the streets in protest. 
Protestors hurled fireworks at the police officers, who responded with tear gas and water cannons. In The Hague, people also threw fireworks at police and set fire to bicycles, one night after violent protests in Rotterdam erupted into violence and police fired gunshots.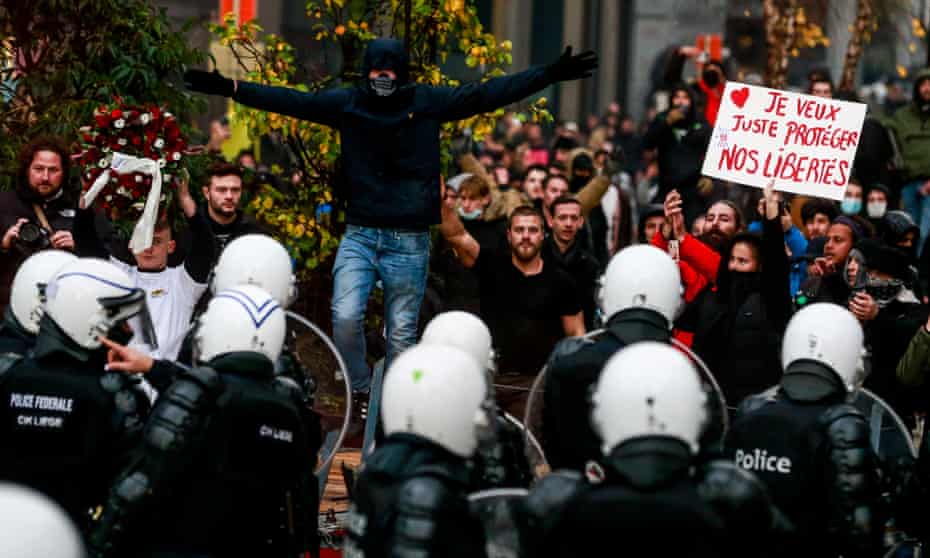 Protestors are mostly against the usage of Covid passes, which prevent unvaccinated people from accessing places such as restaurants and bars. Face mask regulations have been strengthened in Belgium, particularly in locations like restaurants where Covid passes are already required, and most Belgians will be compelled to work four days a week from home until mid-December. There are also proposals to make vaccinations mandatory for health care employees.
The World Health Organization (WHO) has previously expressed grave concern about the rise in coronavirus infections on the continent.
Dr Hans Kluge, the organization's regional director, warned the BBC that unless European restrictions were strengthened, half a million additional fatalities may be documented by next spring.
"Covid-19 has become once again the number one cause of mortality in our region," he said, adding "we know what needs to be done" to combat the virus, such as being vaccinated, wearing masks, and utilising Covid passes. He went on to say that the new limits were "not a restriction of liberty, but a tool to protect our individual liberty." 
Protests, Rallies and Violence 
Netherlands 
After a record number of Covid cases, the Netherlands enforced a three-week partial lockdown last weekend. Crowds are prohibited at sporting events, and bars and restaurants must close at 8:00 p.m. On Saturday, riots erupted in various towns and cities across the Netherlands for a second night.
In The Hague, hooded protesters set fire to bicycles as riot police used horses, dogs, and batons to dissipate the crowds. Officials declared a state of emergency in the city, and at least seven people were arrested. A rock was hurled through the glass of an ambulance transporting a patient, according to the police. Five cops were allegedly wounded, with one being rushed to the hospital in an ambulance with a knee injury.
Two top-flight football matches were momentarily paused elsewhere in the country when fans stormed into the venues and stormed onto the pitch. Because of new coronavirus laws, fans are now prohibited from entering stadiums.
This turmoil came after a night of rioting in Rotterdam, which the mayor of the city described as "an orgy of violence." A police official told Reuters that cops fired warning and direct bullets "because the situation was life-threatening."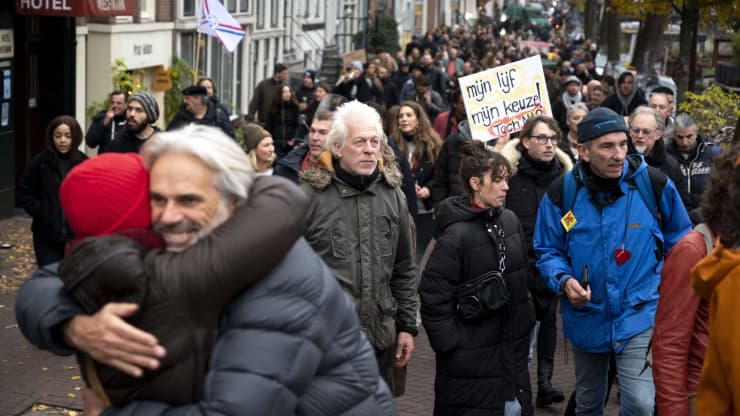 Austria
From Monday, Austria will go into a 20-day countrywide lockdown, with all but essential stores closed and individuals forced to work from home. After the government announced a new national lockdown and plans to make vaccinations mandatory in February 2022, tens of thousands of people protested in Vienna, Austria's capital. It is the first country in Europe to make vaccinations mandatory. Protesters waved national flags and waved "Freedom" banners as they chanted "Resistance!" and booed the cops.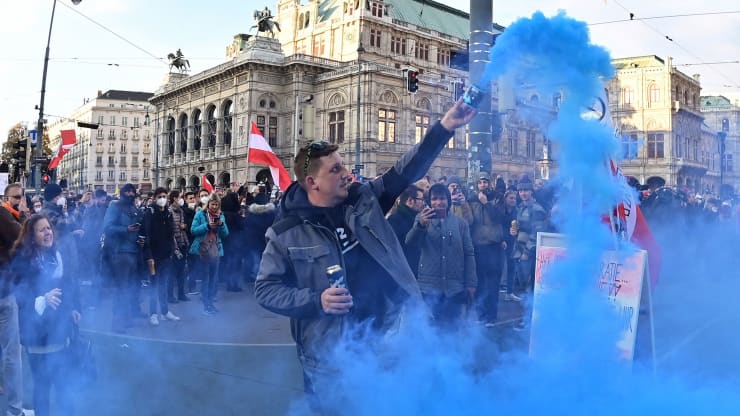 One unvaccinated woman in Vienna told the BBC that Austria's intention to make vaccines mandatory was a "restriction of human rights." She stated, "It's always a person's choice."
Austria has one of the lowest vaccination rates in Western Europe, with just about 65 per cent of the population completely immunised. This is Austria's fourth national lockdown since the pandemic began.
Residents have been advised to stay at home for everything except the most essential reasons, including business, exercise, and food shopping. Restaurants, bars, hair salons, theatres, and non-essential stores must all close. These restrictions will be in place until December 12th, however, officials have stated that they will be reviewed after 10 days.
Thousands marched in Croatia's capital, Zagreb, to protest forced vaccinations for public employees, while a few thousand protestors assembled in Rome's historic Circus Maximus chariot-racing arena to oppose "Green Pass" certificates required at workplaces, events, and public transportation.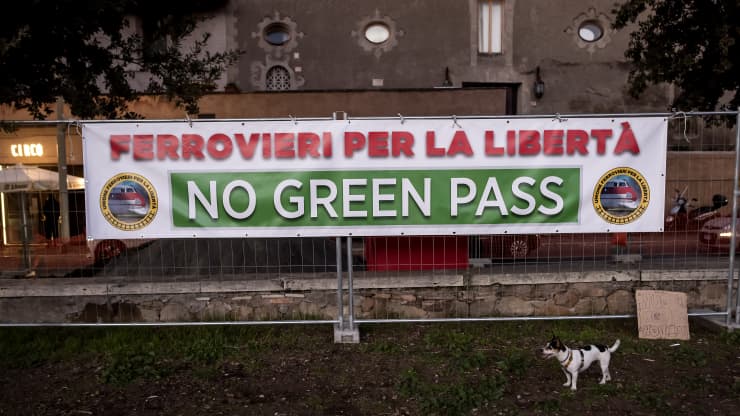 Meanwhile, three days of rioting and destruction have rocked Guadeloupe, a French Caribbean department, over the mandatory vaccine mandate for health staff and high gasoline costs. On Sunday, special police troops were dispatched to the island in an attempt to settle the violence after protestors trashed and set fire to buildings.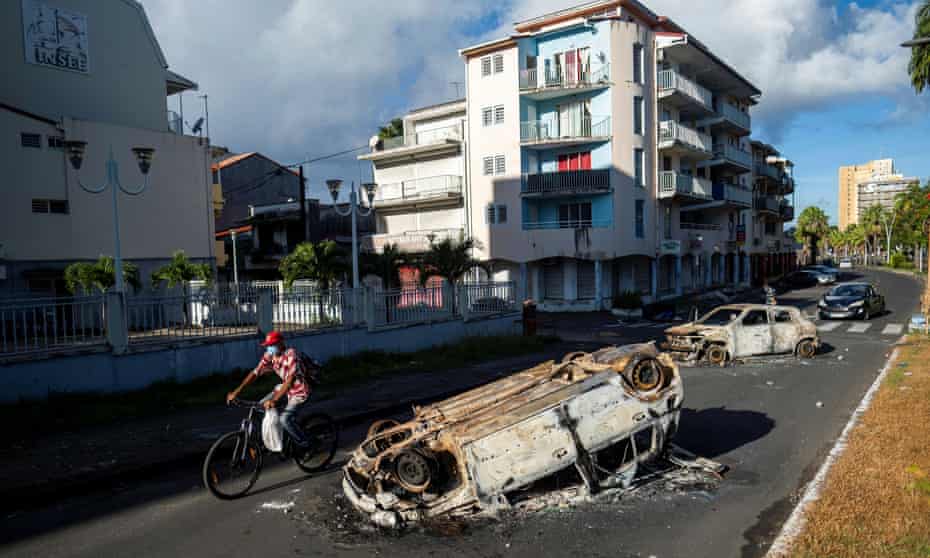 Similar COVID regulations are being implemented in German states with a high frequency of Covid-related hospitalisation. If a full-fledged catastrophe is to be averted, the chairman of the Robert Koch Institute, the country's disease control body, has stated that vaccination rates must be boosted from the current 68 per cent to far above 75 per cent. Jens Spahn, Germany's health minister, predicted that by the spring, the vast majority of Germans will have been "vaccinated, cured, or dead." Mark Rutte, the Dutch prime minister, called violent protestors opposing bans on the unvaccinated as "idiots," while Alexander De Croo, the Belgian prime minister, said identical incidents in Brussels were "absolutely unacceptable."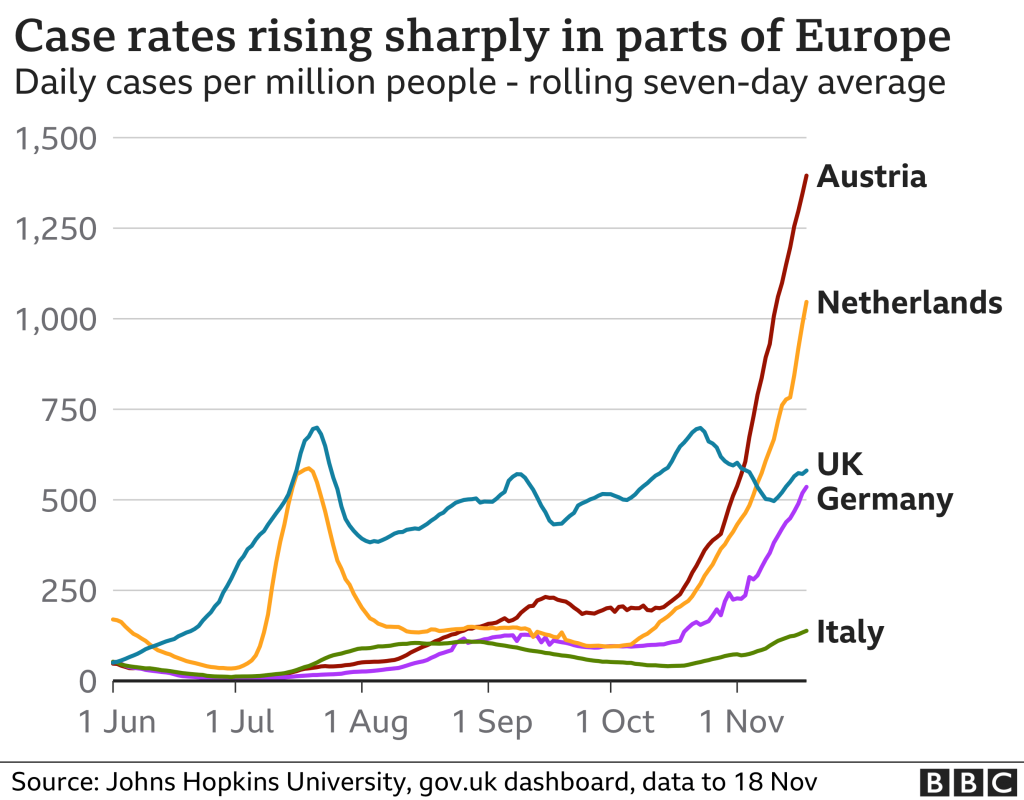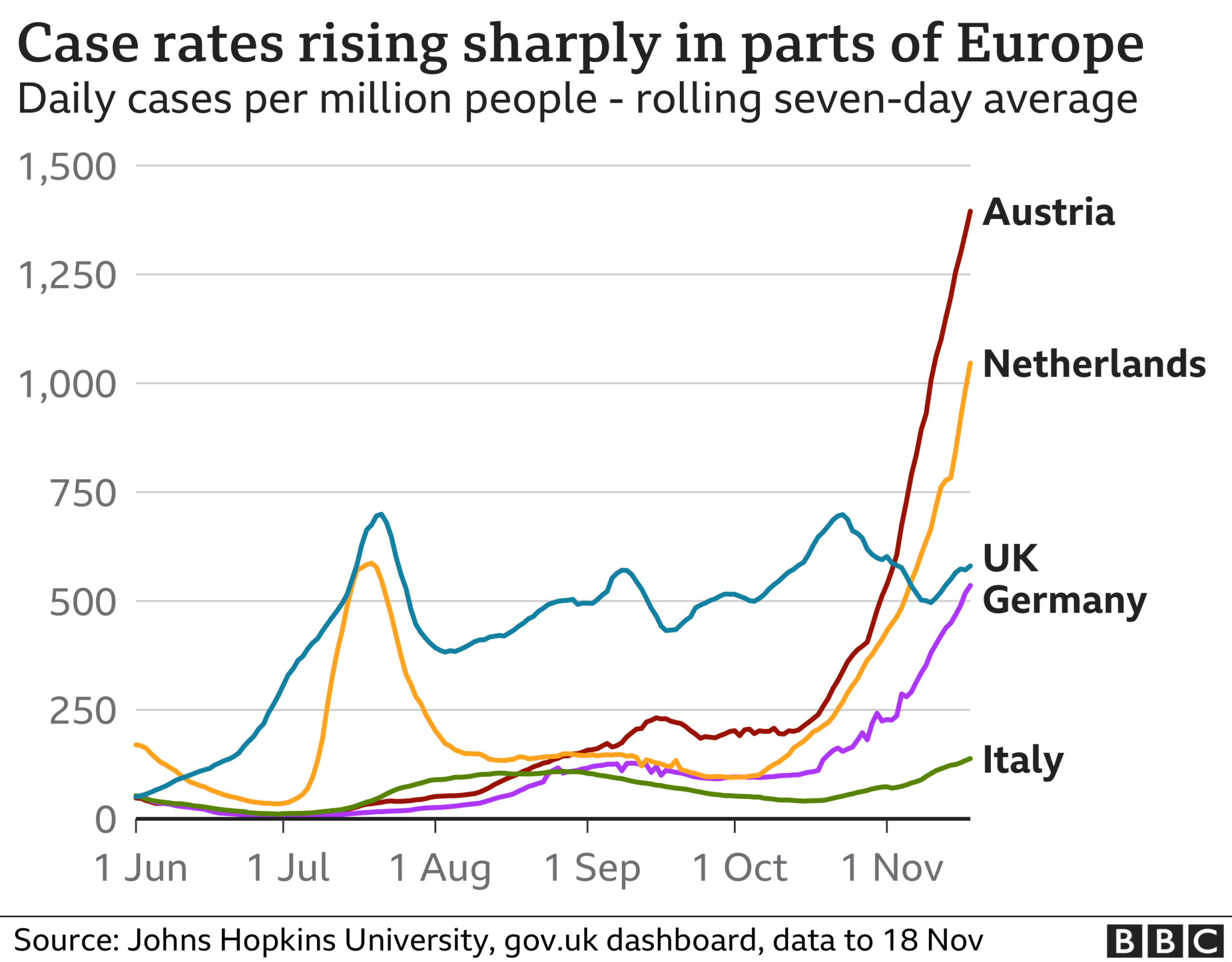 As the anticipated autumn rise in COVID cases arrives, a substantial minority of people are worsening the problem by refusing to be vaccinated. The new outbreak was attributed to several factors, including the winter season, a lack of vaccination coverage, and the regional prevalence of the more transmissible Delta variant. 
Dealing with this segment of the population, which is significantly more likely to require medical care and hospitalization following infection, has become a major policy dilemma for governments attempting to balance civil rights with the need to preserve society's broader interests.