After causing chaos in India's major cities, the Covid-19 outbreak is now wreaking havoc in the rural areas across the country. In addition, most villages have no means of combating the virus. Earlier, a series of reports revealed that hundreds of corpses were discovered along the banks of India's holiest river, Ganga. While this exposed how the disease is ravaging the country's rural heartland.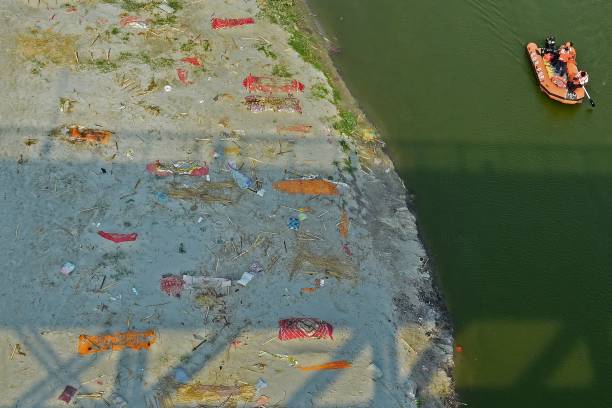 However, following the outbreak of the problem, the Union government has issued a unified policy in the form of Standard Operating Procedures (SOPs) to monitor and manage COVID-19 in rural India. The government also further stated that "a creeping incursion is now being seen in rural and tribal communities."
Nonetheless, due to the delay in issuing these guidelines, many villagers are still without basic health care. In rural India, a lack of internet connectivity or smartphones hampers the transmission of health information or vaccine registration.
If a multi-pronged strategy is not adopted, then rural India could suffer a far more destructive second wave than the urban cities. According to experts, the COVID situation in rural and tribal sections of the country is deteriorating day by day because these communities have few or no health facilities. Infection rates are rising on a regular basis, but these data only include people who reside near a health center and can get there despite the shortage of transportation due to containment and lockdown procedures.
To note that, thousands of people have died as a result of a scarcity of medicines and oxygen in cities and towns. However, it is far worse in rural regions. The bodies of people who die in villages or semi-urban areas are not properly disposed of posing a danger of contamination and subsequent casualties. Not just the scarcity of oxygen, but also many rural areas, unlike urban areas, lack dedicated crematoriums. It would be very difficult for the administration to ensure that the remains are safely disposed of in crematoriums or cemeteries.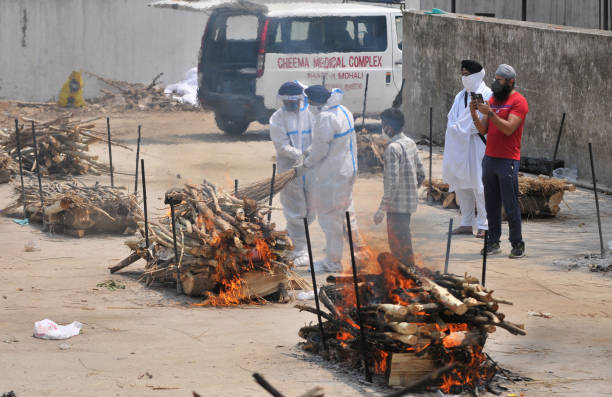 Because the media coverage is very limited in rural areas, COVID and social distancing protocols will be difficult to track and follow. In addition, COVID-specific provisional hospitals are mostly located at district headquarters and it is impossible to bring a COVID patient to a hospital at the district headquarters for a multitude of reasons. Mainly due to transportation shortages or the patient's socioeconomic depravity.
Since it is essential to measure patients' oxygen saturation, the government must provide enough oximeters and thermometers in each village and educate people on how to use them. Basic suggestions are insufficient; the union government must ensure that all devices are available in the market, as we have seen with medicines and oxygen. A large number of home isolation kits, including medications and equipment, would be needed, which should be planned for.
Surveillance systems should be in effect in every village, not only to monitor, identify, and manage patients, but also to deal with other public health and administrative problems. The SOP already recommends that ASHA (Accredited Social Health Activists) and Anganwadi volunteers conduct intensive surveillance for influenza-like illness and serious respiratory diseases regularly with the assistance of Village Health Nutrition Sanitation Committees this only addresses the health part of the issue.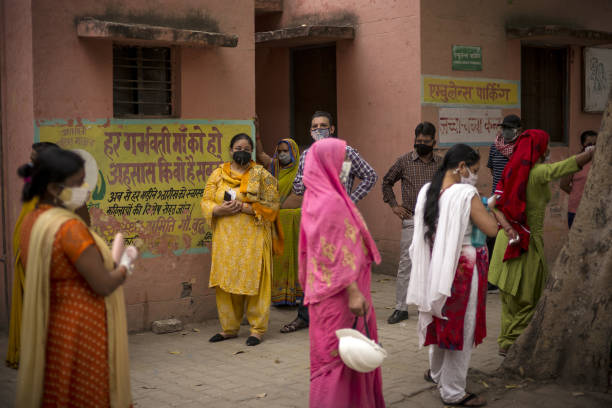 The district administration must plan to retain records and check data on a daily basis. Even as basic health care centers transform into field hospitals, railway, and school infrastructure, if available, should be used for emergency treatment and vaccination centers.
That being said, let's take a look at what these SOPs emphasize
Furthermore, looking at SOP guidelines also addresses that Rapid Antigen Test (RAT) kits should be distributed at all public health services, including sub-centers, health and wellbeing centers, and primary health centers. It has also been recommended that CCCs have distinct sections for suspicious and confirmed cases, with separate entrance and exit points where possible.
A home isolation kit would be distributed to all active patients. Each kit must include paracetamol, ivermectin, cough syrup, and multivitamins, as well as a detailed pamphlet describing the precautions to be followed, a prospectus to assess the patient's condition.
Personnel working with the job must be prepared as quickly as possible, with plans in place for where and how a patient might be referred to the closest suitable higher-level health center if necessary. ANMs (auxiliary nurse midwives) and Community Health Officers (CHOs) need immediate instruction to administer checks and administer kits.
Earlier, Prime Minister Narendra Modi stated that the vaccination calendar should be publicized through media venues to prevent issues. He said, "Every outbreak has taught us that the key to dealing with them is innovation and up-gradation". He described the virus as "bahurupia" [deceptive] and "dhoort" [malevolent].
Later the Centre also recommended that semi-urban and rural areas prepare COVID Care Centres (CCC) with at least 30 beds for asymptomatic cases with comorbidities or moderate cases where home isolation is not possible, according to its Standard Operating Procedure.
The Centre must have ample financial services and other technical and material assistance to adequately assist the states in dealing with the situation. To continue, the National Rural Health Mission should be reinforced immediately, not only with advice but also with funds and skills.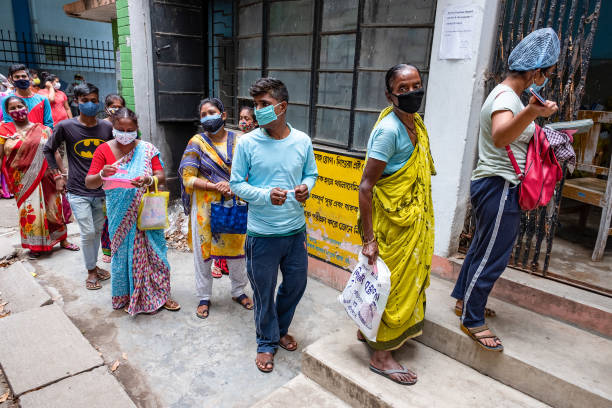 The updated SOP for the Centre makes several suggestions that should be adopted. State governments are expected to carry out the Centre's directives on the field, but the Centre seems to have extended little consideration to the states' willingness and capacity to do so, both in terms of skills and financial resources. With their coffers exhausted, the majority of states neglect the latter.
Another important question is that what should the central government do in this case? The most crucial part will be to educate villagers about the coronavirus risks and develop in them the capacity and self-sufficiency to deal with the pandemic on their own or with the assistance of local officials and frontline health staff.
Efforts must also be made to accelerate vaccination and eliminate vaccine apprehension in rural populations.
References:
Image source:
Getty Images