Microsoft-backed ChatGPT has taken the world by storm, and Indians are just experimenting with its uses. From improving existing conversational chatbots to enhancing content to answering any query, ChatGPT knows everything. Catering to a user base of over 100 million users worldwide, it's established ChatGPT is a serious deal and no joke. While the world is figuring out what ChatGPT is, we tried to play around with this AI, and we were impressed!
You can't say no to a plate of flavourful Biryani! Biryani, an evergreen classic, really needs no introduction. Aromatic, heavenly and one of the most loved delicacies around the world, biryani is a complete meal in itself and aptly suits all occasions. We asked ChatGPT to list the best biryani in Bengaluru and here's what we got:
When we asked why ChatGPT said: "These places are popular among locals and visitors in Bengaluru for their delicious Biryani dishes and reputation for serving high-quality food. People often visit these places to taste the authentic flavours of Biryani and to enjoy a satisfying meal. Additionally, some of these places have become popular due to their unique Biryani recipes, convenient locations, and affordable prices."
Let's Look At How Optimal These Results Are…
Biryani By Kilo
Biryani By Kilo has PV Sindhu as its brand ambassador. Biryani by Kilo has aced the preparation of delectable biryanis and serves it right along with a leisurely casual-dining ambience. And not just biryani, the restaurant offers an array of other traditional kebabs, korma and curries. Present at various outlets in Bengaluru.
Paradise Biryani
Paradise is known for its authentic Hyderabadi-style biryani, this place is a must-visit for biryani lovers in the city. Present at various outlets in Bengaluru.
Zaiqa E Biryani
We tried so hard and got so far, but in the end the search didn't really matter as this suggestion didn't exist.
The Biryani Zone
Biriyani zone is serving Happiness through Yummy Food Since 2009. Present at various outlets in Bengaluru.
Nimrah Cafe & Bakery
This iconic bakery doesn't belong to Bengaluru. That doesn't take away the fact that you need to visit it during a Hyderabad tour.
Biryani Factory
As the name suggests, this place specializes in biryanis, and their biryanis are made with the freshest ingredients. Located at Astalaksmi Layout, 6th Phase, 2nd Main Road, JP Nagar, Bangalore
7 Star Chicken Biryani
Chicken Biryani can be a 7-star but there is no 7-star chicken biryani in Bangalore.
Biryani Blues
Biryani Blues delivers authentic Hyderabadi Dum Biryani. It's spicy but also delightful. Present at various outlets in Bangalore.
KFC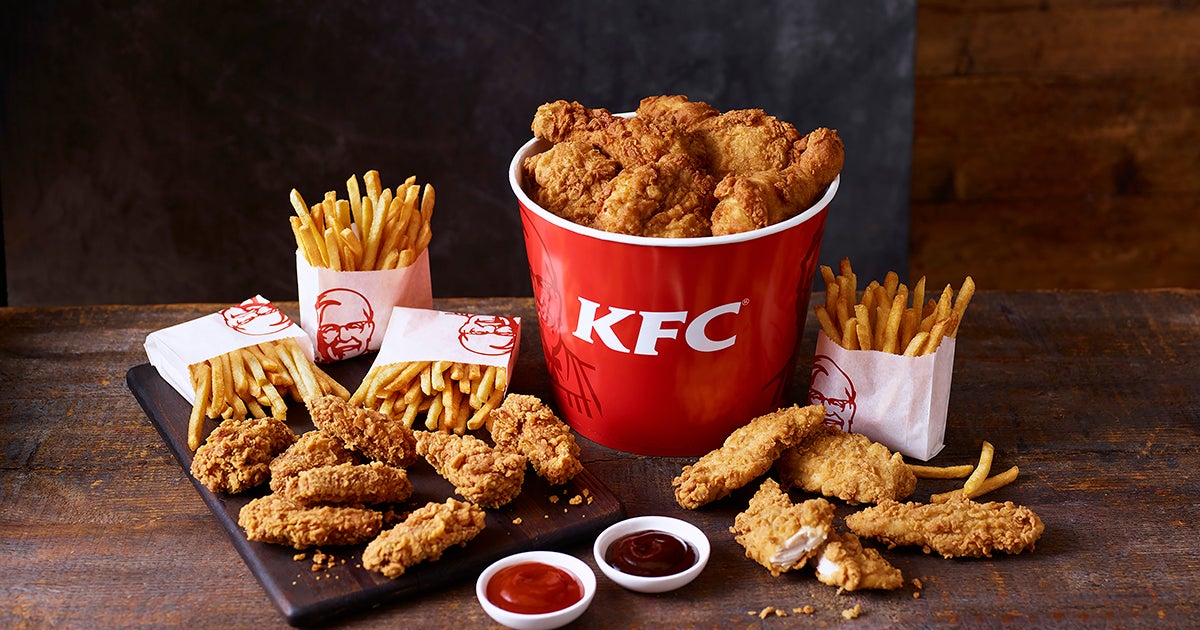 You might be wondering if ChatGPT is for real. Well, yes you have ChatGPT suggesting KFC for biryani and we don't know what to say.
Hotel Aromas
Biryani has a wonder of aroma but we don't know which Hotel Aroma is ChatGPT talking about.
And here, we tried and tested but overall aren't satisfied with the results at our disposal. While ChatGPT did give us some good places but we can suggest you various other places that are better and more well-known for Biryani in Bengaluru. Hence, we give ChatGPT a 3-star rating for very average results. ChatGPT has a long way to go and you can tell us in the comments about your experience with ChatGPT to date…
ALSO READ:-
ChatGPT: Your Personal Assistant To Relationship Manager, This AI Keeps You In Check…