Communal clashes broke out in the city of Kanpur after BJP spokesperson Nupur Sharma allegedly made insulting remarks about Prophet Mohammad during a television debate. Violence erupted in parts of the city after Friday prayers as members of two communities indulged in brick-batting and hurled bombs over attempts to shut shops in protest.
The Uttar Pradesh Police said they have arrested 36 persons in connection with violence that broke out in #Kanpur city a day earlier.

Three cases have been registered in connection with the violence, they added. #KanpurViolence https://t.co/InizMizJHR

— Scroll.in (@scroll_in) June 4, 2022
Those who allegedly forced shopkeepers to shut shops clashed with police personnel, who had to use batons to disperse the mob. Some local leaders had called for the closure of shops on Friday in protest against the remarks. Kanpur's District Magistrate Neha Sharma said, "Members of a particular community took to the street in protest and indulged in violence. Several people were seriously injured."
Thirty-six people have been arrested and three FIRs filed – in which 40 persons have been named and 1,000 others listed as unknown accused on charges of rioting and attempt to murder." More people are being identified on the basis of the video (footage)… action against conspirators under Gangster Act and their property will be seized or demolished," said Kanpur Police Commissioner Vijay Singh.
Coming for When Yogi
Stone-Pelting sends Bulldozer pic.twitter.com/HxcNKhTlV8

— g0v!ñD $#@®mA (@rishu_1809) June 3, 2022
The incident took place just 100 Km from a major event to be attended by Prime Minister Narendra Modi, President Ram Nath Kovind, and UP Chief Minister Yogi Adityanath. The CM met District Police Commissioners virtually on Friday night and directed them to take stern action against the rioters. He also asked for increased police deployment in affected areas and regular patrols in all sensitive areas of Kanpur district.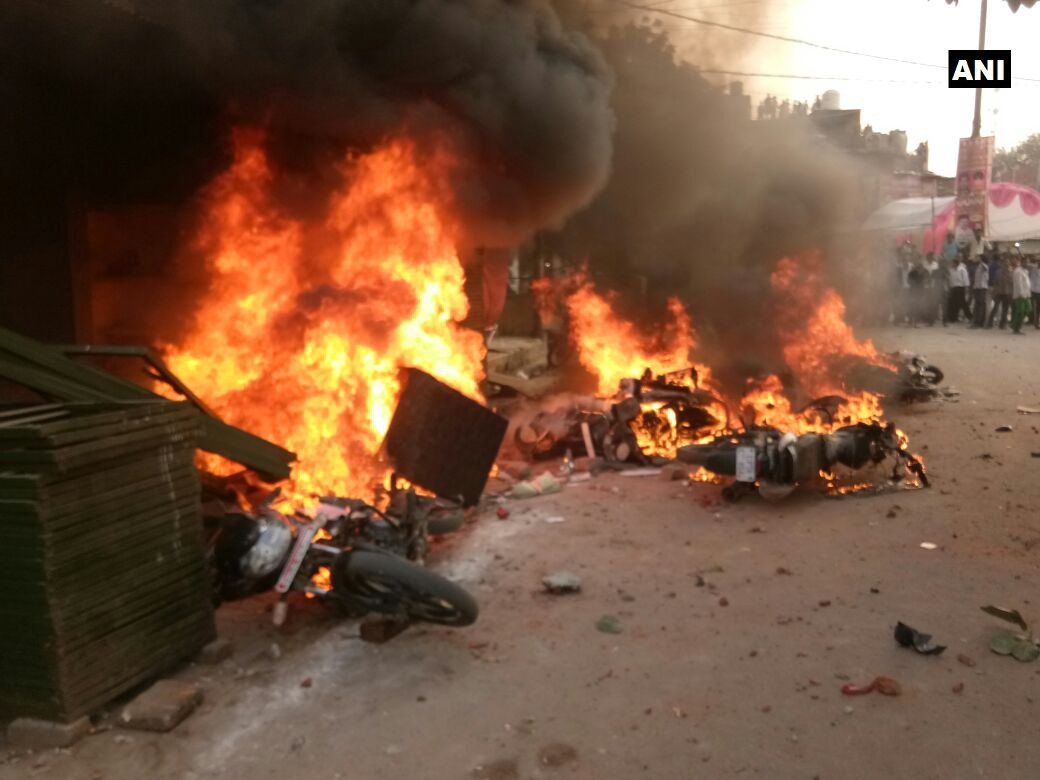 Credits: Twitter
Violence broke out after some protesters threw stones at cops. A video shows a dozen men throwing stones. There were also several vehicles with shattered windows and windscreens. Visuals also showed members of a second community involved, who clashed with both the minority community and the cops.
A police officer was among the six killed. Besides arrests, the police are likely to retaliate by bulldozing the rioters' property.
References: The Hindustan Times, The Tribune
Featured Image Source: TOI