Over 70 years after it went extinct in India, the Cheetah will return to the country on Saturday, September 17, coinciding with Prime Minister Narendra Modi's birthday. Cheetahs will land in India amid much excitement among the countrymen.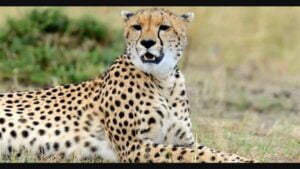 A special cargo plane carrying the cheetahs will land in Jaipur on September 17 before the animals are sent to the Kuno National Park in Madhya Pradesh's Sheopur.  It is a part of the government's efforts to revitalize and diversify India's wildlife and its habitat.
Eight African cheetahs from Namibia — five females and three males between the ages of 4-6 years — will be flown 8,000 km over the Indian ocean to the Kuno National Park in Madhya Pradesh, where they will be released as part of India's rupees 90-crore Cheetah Introduction project. Two helicopters carrying eight cheetahs reached Palpur near Kuno National Park in Madhya Pradesh on Saturday, following their arrival in Gwalior from Namibia in a special plane as part of the programme to reintroduce the feline in India seven decades after it was declared extinct in the country.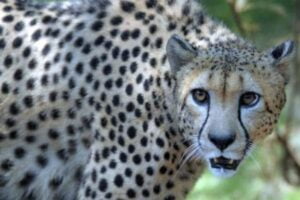 Cheetah was once found in India but has been extinct since the early 1950s. The species has been badly hit and nearly 13 countries have reported their extinction. However, the story behind the big cat becoming extinct in India goes back a long time. History suggests that cheetahs were in the least conflict with humans. They were rather domesticated and used by hunting parties widely. They were also popularly called 'hunting leopards'. Some historical paintings also suggest that cheetahs and lynxes were chained like domestic dogs. The cheetahs were also used to catch antelopes.  It was by 1952 the government of India declared them extinct.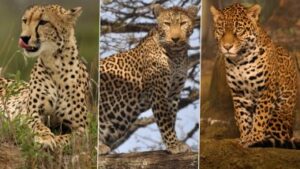 Ten sites were surveyed between 2010 and 2012 and Kuno National Park was identified as the best-suited destination. The national park is 748 sq. km in area. It was considered ready for receiving cheetahs with the least management interventions since a lot of investments were made in this protected area for reintroducing Asiatic lions, which is also an endangered species. The cheetahs that would be released have been brought under an MoU signed earlier this year. The introduction of cheetahs in India is being done under Project Cheetah, which is the world's first inter-continental large wild carnivore translocation project.