by Md Saqlain Jameel
It is a known fact that many historic personalities remain unsung heroes while some are greatly highlighted which to an extent, seems like an exaggeration. The people of Karnataka, leaders, history buffs and activists raised their concern over Shivaji. As we know, Shivaji is a recurrent phenomenon in Bengaluru and across Karnataka with areas being named after him and statues being constructed, Kannadigas have found the right alternative. While Shivaji is more of a face for the Hindu narrative or the right-wing politics, people of Karnataka find it wrong to say that he would be a pan India icon for all cultures and languages.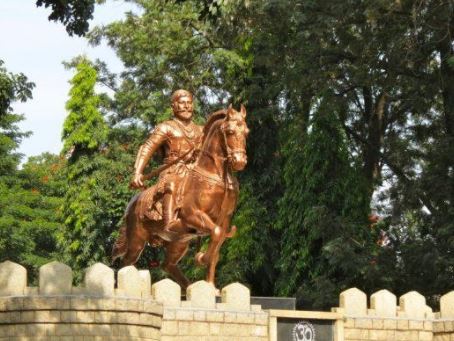 The man that they have found is Immadi Pulakeshin II also known as Pulakesin II/Pulikesin II who was the most popular ruler of the Kannada Chalukya Dynasty and ruled from 610-642 CE. A cyber security specialist and a history enthusiast, Shivananda Gundananvar popularized this campaign across social media with #immadipulakesin and has been able to garner support of opposition leader from Congress Siddaramiah and Kannada Actor Dhanajaya (Dali). The demand is to install a statue of Immadi Pulakesin II in front of Vidhana Soudha or at least in any other place to speak about the greatness of the king and to make people aware. 
It is a true fact that most people are not aware of Kannada rulers like Pulakeshin II and even the Dept. of Culture has not done much to remember the contributions of the same while in the region of Maharashtra, Chhatrapati Shivaji is accorded prime importance both from the perspective of Culture and Language.
Actor Dhananjaya has pointed out that more than statues, people need to be aware of their cultural past and cherish the same. But filmmaker and critic S Shyam Prasad has that this is just a reaction of the opposition to the Right-wing narrative which most of the time makes use of Shivaji.
People from Karnataka have shown their support to this campaign on Twitter as well.
Who was Immadi Pulakeshin II?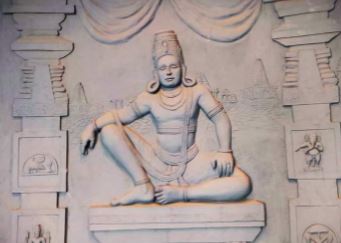 Starting his rule from 610 CE, Immadi Pulakeshin is the most popular ruler of the Chalukya Dynasty that ruled from Vatapi or present day Badami located in present day Bagalkot district of Karnataka. His empire stretched from the south of the Narmada River to the whole western part of the Deccan. Sources have it that he was a democratic and secular king specially known for identifying himself with the identity of a Kannadiga more than anything else.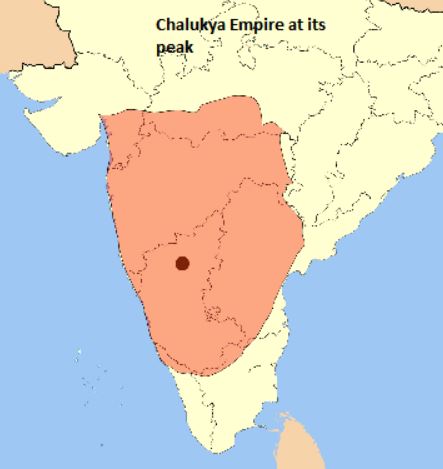 His most notable military achievement apart from expanding the empire was resisting the invasion of Harshavardhana who belonged to Vardhana/Pushyabhuti dynasty and ruled from the north. Harshavardhana had one of the greatest empires of India in the ancient times, particularly during the Post-Gupta Era and Pulakeshin II was the only reason he couldn't extend his empire to the south. Xuanzang who was a Chinese traveler and visited the Chalukya empire speaks greatly of this victory and the military planning of Pulakesin II.
The Aihole inscription composed by his court poet Ravikiriti speaks about his greatness, administration and valor. Apart from quelling rebellions, he established control over the regions of Maharashtra, took Banavasi from the Kadambas, suppressed the Alupas, Gangas of Talakad, the rulers of Kalinga among others. He even subjugated the northern regions like Malavas and Gurjaras.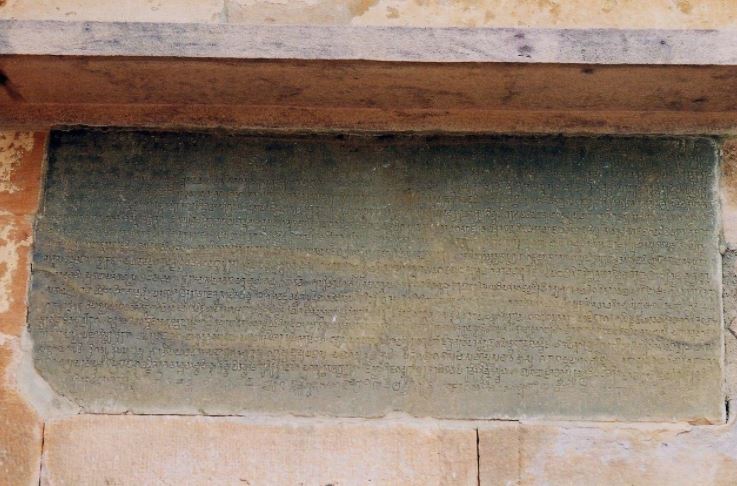 Inscriptions which include the writings of Xuanzang mention him as a very generous king who dreaded disloyalty from his people. His Elephants find a specific mention as they were extremely bulky in nature and were intoxicated with wine before the wars and battles so they are able to break the frontline of the enemy without much of a trouble. It is also proved that he was so proud of his identity that he named his army, Karnata-bala.
It is also provided that he was extremely tolerant towards religions like Buddhism and Jainism that were on the verge of a decline in that era. He had good foreign relations, especially with the Sasanian rulers of Iran, this could be understood with the painting in the Ajanta cave of Sasanian assembly at the Chalukyan court. 
Pulakesin II is assumed to have been killed in the conflict or war with the Pallavas particularly against King Narasimhavarman who was the next big nemesis of Pulakesin II and would not let him expand the kingdom further south. Narasimhavarman captured the capital Vatapi and put an end to the reign of the great ruler.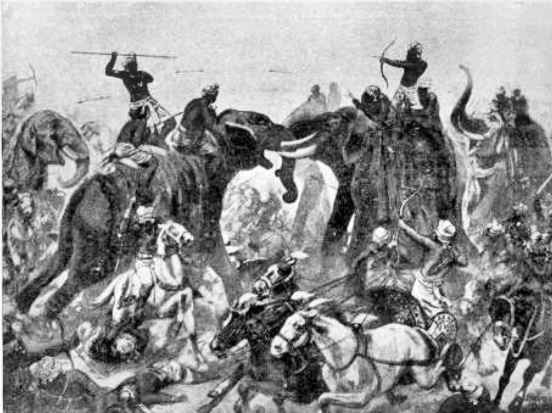 Will this great Kannada ruler be cherished and remembered? Will this be the next big idea of cultural representation or will it only be limited to a twitter campaign? We could only wait to see but be always aware of our rich heritage and past.
Sources:
Deccan Herald
Wikipedia
India's ancient past – RS Sharma
Cultural history of Karnataka – B Sheik Ali