The right to "freely profess, practice, and propagate religion" in India's constitution is one of the most comprehensive articulations of the right to religious freedom. Yet from the late colonial era to the present, mass conversions to minority religions have inflamed majority-minority relations in India and complicated the exercise of this right.
Religion is something that cannot be forced upon anyone, one should be free to choose the ideologies with which he/she wants to lead their life. Hence, changing the religion is a procedure that includes filling up a form and submitting numerous documents. Some of the necessary documents are your identity proofs. However, there are different methods of changing the religion and at the end of every process, one receives a conversion certificate.
Religion is the faith towards theologies and acts as an agency of socialization. It helps in building values that will guide you, throughout your life. Therefore, it should be your free will when you wish to choose a religion. But what has been witnessed for a long time now is those religious conversions are mostly brought about by undue influence, misrepresentation, etc. Various inducements are also offered for proselytization (to induce someone to convert to one's faith) in various forms. Schools, hospitals, and orphanages are used as a means to facilitate proselytization.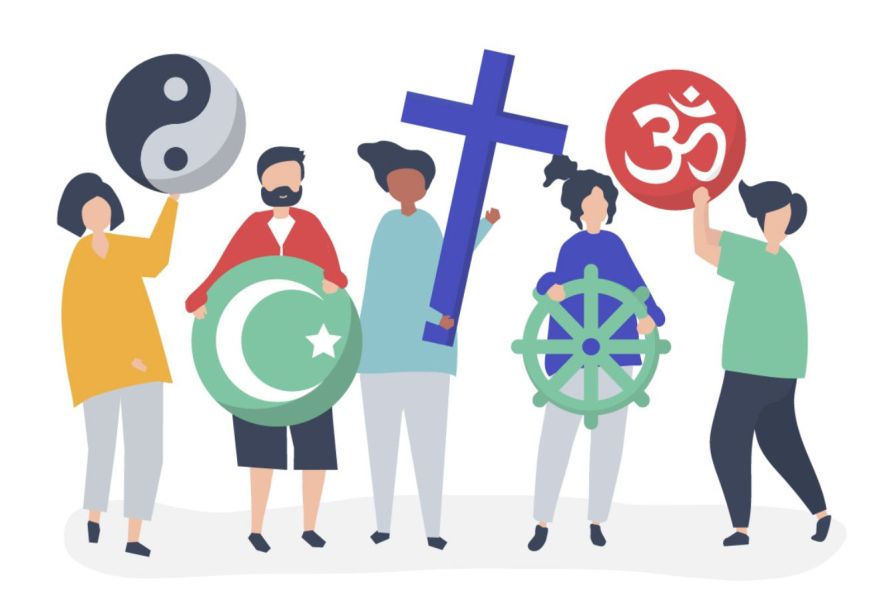 Forcing someone to change their religion is a Crime and there are specified laws and penalties for the same. However, there are several such cases in which people were forced or influenced to adopt a different religion.
Recently, a piece of news from UP regarding this same matter has attracted the masses' concern. The case is in relation to the "Forcible Conversions." The Uttar Pradesh police have arrested four people for running the alleged "conversion racket." While the mainstream media claims that over 1,000 people have fallen victim to it, so far no more than two families have alleged forceful conversion of their sons, both students of a school for the deaf in Noida.
One of the crucial figures who was accused of this racket was Umar Gautam. A man who originally belonged to a Rajput family. Earlier he was Shyam Pratap Singh Gautam but then he converted himself to Islam and became Umar Gautam. In 2008, Umar set up the Islamic Da'wah Centre, a charitable institution. The organization works for the poor and needy who have no support from their family or society.
Umar along with Jahangir Kasmi, an employee at the IDC were booked under an FIR filed at Lucknow's Gomti Nagar police station. The charges levied so far have been under penal code sections for cheating, criminal conspiracy, promoting enmity between different groups on grounds of religion, race, etc., committing acts against national integration, insulting religious beliefs, and attempting to commit offenses. They have also been charged under the UP's anti-conversion law, passed in November 2020.
What is striking in this case are the claims made both by the police and the family members of Umar.
On one hand, the police say that the documents submitted by Umar show that he has converted 1000 people to Islam. On the other hand, Umar's daughter says "Those documents show the 1000 people whom Umar Gautam has helped to file legal documentation after they had already converted."
She added, "My father only helped people with legal documentation for those who have already converted to Islam. He worked with a network of lawyers and registered Maulvis like Jahangir Kasmi to facilitate the formalization of the conversion. Anyone who came to IDC had to first fill up a form where they would be required to write whether they converted under force or by their own will. After that, an affidavit needs to be filed before the sub-divisional magistrate. If my father is guilty, even the government officials who approved these affidavits should be held guilty, right?"
Along with this, the family members have argued, if Umar wanted to convert anyone's religion by force, then he would have done the same with their house help.
"You can ask around if we have converted anybody by force. There is our house help from Nepal, check with him if we have ever tried to influence him to change his religion," said Razia, Umar Gautam's wife.
As per police, these conversions are done to alter the demography of India by luring vulnerable people with money, jobs, etc., to convert their religion to Islam.
During all this investigation, the worst part is the declaration of Umar as a criminal by the media even before the inquiry has finished or the court has given a verdict. In addition, the family has claimed that the police have leaked sensitive information relating to Umar and his clients to the media. This raises a potential question: how can the police leak information which is part of the investigation?
References:
Image Sources:
Twitter
SCC Online