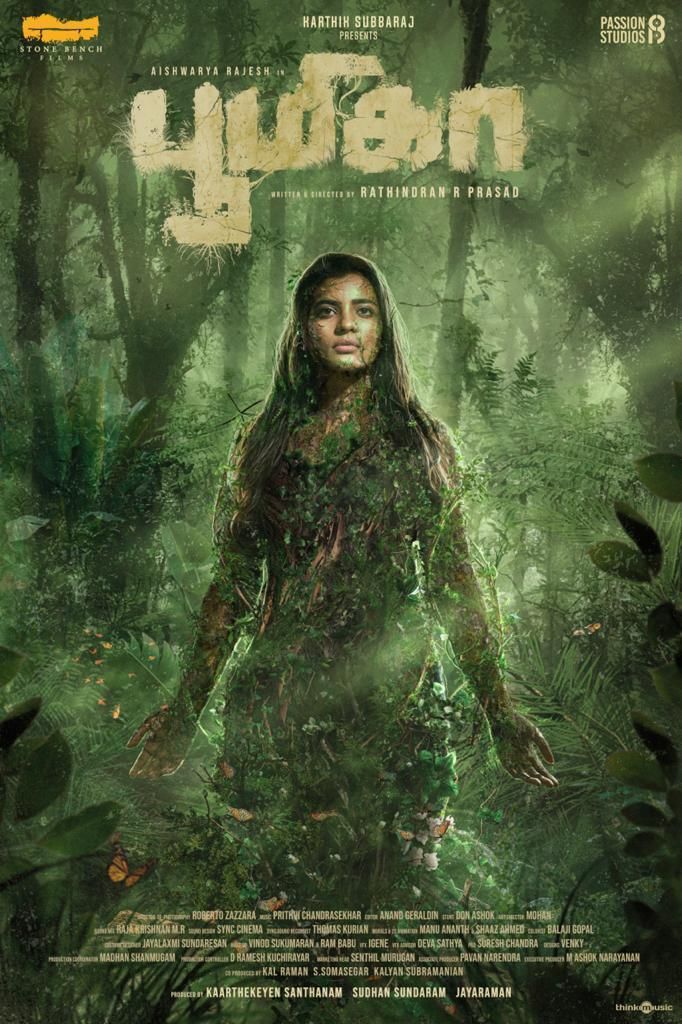 Rathindran R. Prasad's latest Tamil horror flick "Boomika" was streamed on Vijay TV on 22nd August 2021. With the promising actress Aishwarya Rajesh as one of the leads, the movie creates a blend of human and nature. One can say that it's an eco-friendly horror movie, which shows the consequences of humans manipulating the environment and take it for granted.
"Boomika" tells the story of Gautham (Vidhu), who lands a real estate project for a big shot at a hill station. He travels to the hill station with his family, which includes his wife Samyuktha (Aishwarya Rajesh), who is a psychologist, and their son Sidhu, along with Gautham's sister Aarthi ( Madhuri ) and his friend Gayathri (Surya Ganapathy) who agreed to help with the project.
Strange and eerie occurrences begin to happen soon after they get settled in the colossal mansion. They get random texts, mobile phones start to function weirdly, wild dogs appear randomly, and a lot of other unnatural things occur, creeping them all out. The main thread is about them investigating the mystery. The elements and incidents that made up the first half were almost engaging, with the second half going down in quality.
"Boomika" is brilliantly shot and there is a certain amount of elegance to be felt in the making. Though the cinematography is top-notch and the screenplay was packed with one thing after another without any kind of lag, the storytelling lacked depth. The characters were too normal and uncomplicated. With them, what we see is what we get.
Some instances can even make us wonder why someone like Aishwarya Rajesh, who is normally very selective with her scripts chose something so unlike her taste.
Another flaw and what makes the story seem unreal is that the characters got everything figured out easily. There was no flaw of judgment or assumption, as they got everything right so quickly. It was almost as if they solved horror mysteries on a daily basis. It felt a little too unnatural in this aspect.
All the actors displayed an okay performance, though there wasn't anything extraordinary about the performances. There was no wow factor.
The background score was made a little too intense, and it seemed like they tried too hard to compensate for whatever lacked in the direction and storytelling. It came across as an effort to instill fear in the audience through fancy elements of music, which got monotonous after a certain point.
Image :