Alankrita Shrivastava's latest outing, Bombay Begums revolves around five women who are at five different stages of womanhood but battling patriarchy at its different forms and structures. At first look, the six-episode show is all about the radical portrayal of women who doesn't need men, but when delved deeper, it's about the power and how far each character is ready to go to grab it.
Rani Irani (Pooja Bhatt) is the newly appointed CEO of Royal Bank of Bombay and men around her are waiting to see her fail. She is also a step-mother and wife to two kids and a husband who has still not gotten over their mother and wife respectively. Fatima (Shahana Goswami), a member of the same firm, a top employee, is a woman who goes through IVF treatment just to deliver a kid for her husband and not for herself. Lily (Amruta Subhash) a yesteryear dancer and presently a sex-worker is trying hard to give her son a better future but fails due to the stigma associated with her profession. Ayesha (Plabita Borthakur) is a newbie in Bombay who has several dreams of her own and some confusions as well just like a normal 23-year-old. The fifth character, Shai (Aadhya Anand), Rani's step daughter is our commentator and the youngest of the lot and is busy figuring out the idea of love and loss. Five women, from five different backgrounds with varied experience and some inexperiences are connected to each other in a simple manner and while they try to lift each other up, they also push each other down for personal gains.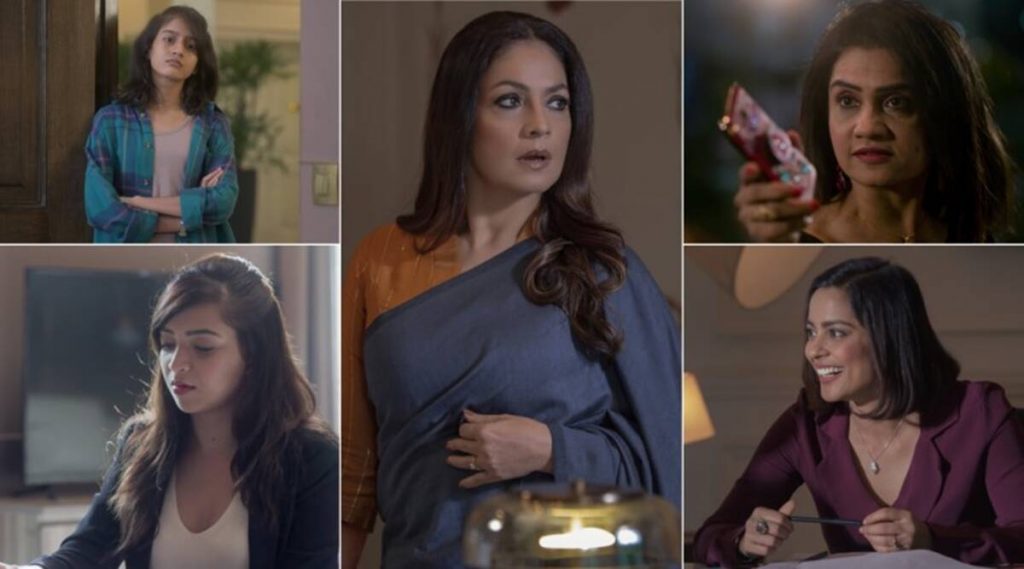 An interesting connection is formed between these women through their life stages. We have Shai who is waiting for her first periods, Ayesha who is trying to comprehend her sexual desires, Fatima who forces herself to be a mother, Lily who is ready to go till any extent for her son and then Rani, a woman at menopause who is trying to be accepted by her step-children. While the show was empowering it also gave clean chits to women who made mistakes. Be it Rani who hushed up a crime or Lily who used blackmailing as a way to make money or Fatima who glorifies infidelity, these were definitely not a part of women empowerment. The larger picture of empowering women entailed unacceptable mistakes which went unnoticed. While the very sensitive topic of sexual harassment was dealt in the best way possible, the show could have shown how woman navigates her way in a cruel and dirty workspace such as a 'Royal bank of Bombay'.
The show fails to convince the viewer that a pre-teen girl could pass commentary on women she barely knew. We believe in her art, but the words surely aren't her own. When Shai quotes Virginia Woolf and reads Elena Ferrante, the creators easily pick phrases from famous literature to name the episodes. It is a bit confusing for a viewer when there is liberation of a sex worker and celebration of karwa chauth in the same show. So are we being traditionally progressive? Pooja Bhat makes a stunning come back and her saree collection makes it even better. Shahana Goswami, who played in the second-in-command to Irani had her own moments to shine while playing the apologetic power hungry woman. Amruta Subash and Plabitha Borathkur, two very well written characters almost had the job of keeping the show together with their innocent reactions and dreams. Aadhya Anand needs to be applauded for being able to show her vulnerability and authenticity as Shai.
Keeping aside the slightly confusing position that it takes and the non-empowering vibe of it, Shrivastava's show might be something different that one can watch this March. But the question is whether Netflix would continue streaming the show. Bombay Begums which released on Netflix on March 8th might be facing a turmoil similar to that of Tandav. On Thursday, four days after the release of the show, the National Commission for Protection of Child Rights (NCPCR) has asked Netflix to stop streaming the show citing inappropriate portrayal of children in the web series.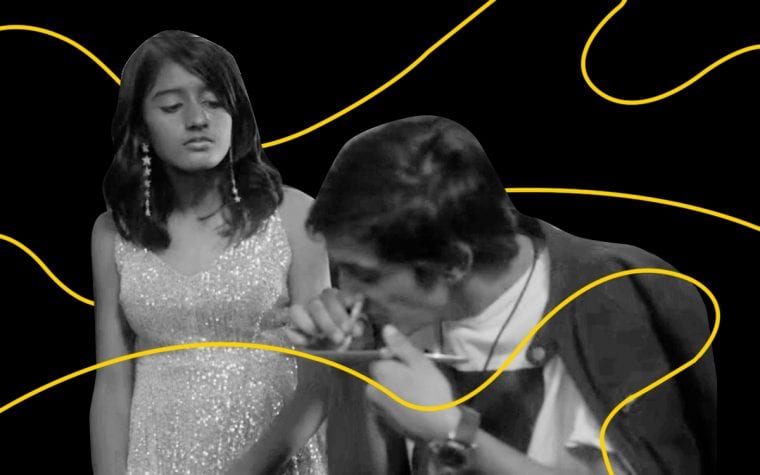 According to the reports by PTI, the commission has said such content could "pollute young minds" and could also result in abuse and exploitation of children. The commission has taken action based on a complaint which alleged that the series normalises minors indulging in casual sex and drug abuse. Netflix is directed to look into the matter and immediately stop streaming of series and furnish a detailed action report within 24 hours, failing which the Commission will be constrained to initiate appropriate action pursuant to the provisions of Section 14 of the CPCR (Commission for Protection of Child Rights) Act, 2005 says sources.
With the declaration of the new IT rules by India government on one side, removal of Bombay begums would strengthen the government's argument to have stricter censorship laws for digital content as well.
References
Feature Image Source: Netflix
https://www.thenewsminute.com/article/bombay-begums-review-netflix-film-interesting-pontificates-too-much-144950
https://www.hindustantimes.com/entertainment/web-series
https://scroll.in/latest/989308/child-rights-body-asks-netflix-to-stop-streaming-bombay-begums