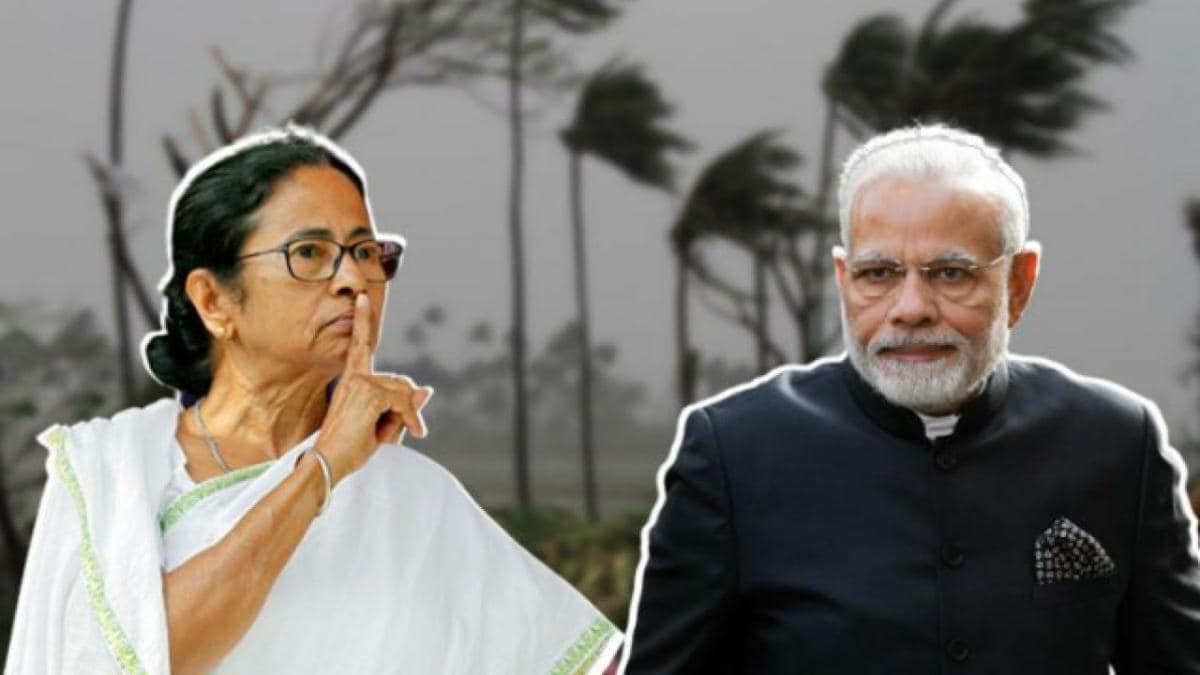 Heavy campaigning since January, first rank ministers taking active part in campaigns and holding rallies, digital promotion, high-end manifesto, traveling from Delhi to Kolkata on a daily basis, despite all of this – why did the Bharatiya Janata Party fail to make a mark in West Bengal in the 2021 Assembly Elections?
The BJP is a strong, cadre-based party, like the Left, but they missed reading the voter in Bengal. In many ways, the election result is Narendra Modi's personal failure after he launched the most virulent attack in Bengal, addressing many rallies: a symbolic conquest for the Hindu Right in their aspirational Akhand Bharat.
Out of the 294 seats in West Bengal, elections have been conducted in 292 seats as elections to two seats, Shamsherganj and Jangipur in Murshidabad district, had been postponed following the death of candidates. In those 292 seats, All India Trinamool Congress (AITC) has bagged a whopping 213 seats, whereas Bharatiya Janata Party (BJP) has been restricted to only 77 seats with Other(s) winning 2 seats.
Four months long campaign with hundreds of choppers flying in and out of West Bengal carrying BJP ministers and party officials did not bear fruits in Assembly Elections 2021.
The outcome of the election is a major set back for the national ruling party as not only did it perform poorly in the state of West Bengal but it faced similar results from southern states like Tamil Nadu and Kerala also. In Kerala, BJP did get hold of a single seat, whereas in Tamil Nadu it could only win 4 seats.
However, if we focus on the West Bengal elections, despite all the above mentioned factors, why is it that BJP have failed to live up to its 2019 Lok Sabha performance?
Well, to sum it up, some factors catering to BJP's failure have been listed down below. One major and foremost reason why BJP failed to perform well in Bengal is that it lacked a 'local face'. BJP failed to understand that central leaders coming now and then, conducting rallies, will not turn the results in their favour. Failing to understand the attitude, emotions, and sentiments of the Bengalis is what came in as a blow to Modi-Shah's master plan.
During the campaign for the 2021 election, PM Narendra Modi and Home Minister Amit Shah addressed multiple rallies in the state. According to reports, Shah addressed over 50 public meetings, rallies and road shows, while PM Modi conducted over 20 physical and virtual rallies.
In a statement while addressing a rally back in April, Home Minister Amit Shah had said, "Mamata Banerjee's defeat is inevitable. She has been chief minister for 10 years. So, we cannot offer her an ordinary farewell. It must be a grand affair and you can ensure that by giving the BJP more than 200 seats."
Mr. Shah despite having a firm belief of making their way into Bengal, failed to predict the results. "We contested elections with the best of our might but the new phenomena that has been witnessed is that you can build a cadre of cut-money. At the same time we have come a long way from 2011, 2016 as our vote share has increased drastically," said BJP national spokesperson R.P. Singh.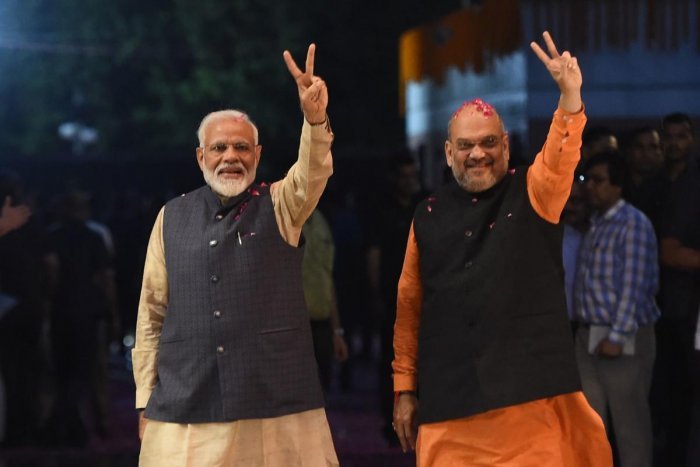 Many of the party and central government's most high-profile members — Union ministers Smriti Irani, Rajnath Singh, and Dharmendra Pradhan, as well as Uttar Pradesh Chief Minister Yogi Adityanat joined in as well, and BJP president J.P. Nadda is believed to have addressed over 40 public meetings.
Throughout the campaign, the TMC's poll strategist Prashant Kishor insisted that the BJP would not be able to win more than 100 of the state's 294 assembly seats.
Moving forward with another reason why BJP failed in Bengal is that it focused more on communal politics. Polarisation was never a thing for West Bengal. The strategy of the incumbent national party failed in this pretext. However, the same did work for the third time elected Chief Minister of West Bengal, Mamata Banerjee. With a Muslim percentage in West Bengal more than double the national average, the Muslim vote was always going to be a huge advantage for the TMC.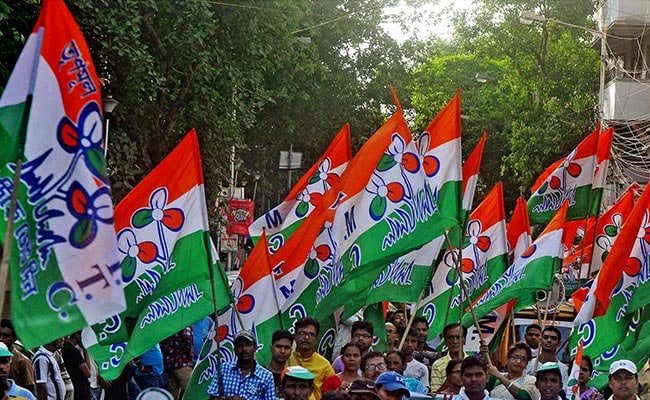 The BJP had pinned its hopes on polarisation of Hindu votes and the consolidation of the Scheduled Caste (SC) voters. It remained to be seen whether Muslims would pull it off for the TMC or SCs for the BJP. Finally, it appears that while the Muslims put their weight behind Mamata, the SCs votes did not consolidate in favour of the BJP.
The third factor catering to BJP's poor performance in West Bengal is its COVID mismanagement. PM Modi has received massive criticism due to his impromptu and unpremeditated actions in handling of Covid-19. He has been subjected to condemnation by national as well as international media.
Electorates of Bengal have been analysing all of this with a Hawk-eyed vision. With 77 per cent literacy rate in West Bengal, it is somewhat a blunder to expect that the voters will vote blindfolded, merely on the basis of verbal promises and mass rallies.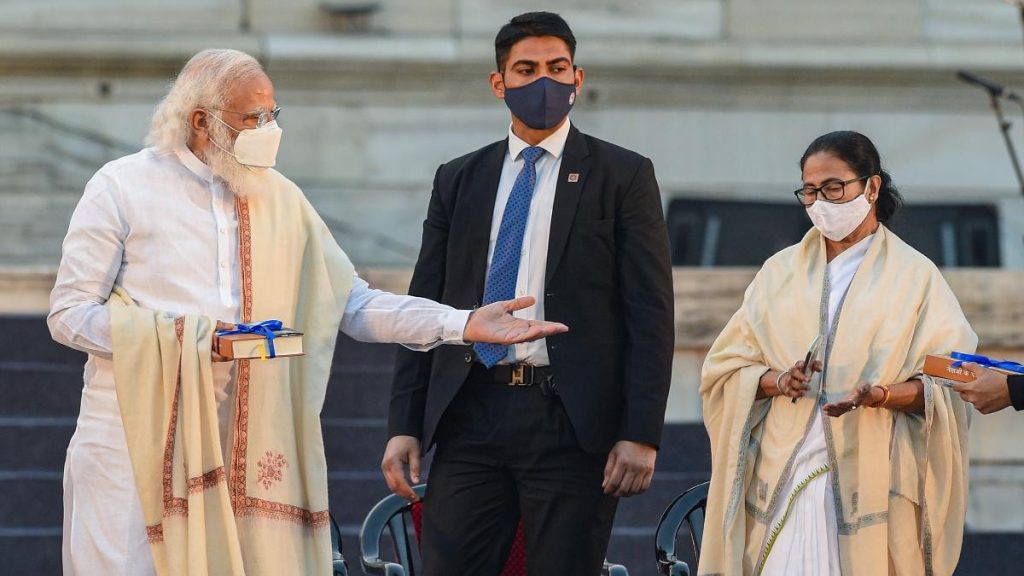 People of Bengal felt shocked at the manner in which the PM catcalled a lady, however aggressive, as "Dideeee O Dideeee!" Many women have surely expressed their disgust at the polling stations. A section of 'civil society' came out with an untiring campaign at every nook and corner pleading "No vote to BJP" and this also paid dividends.
From the results, we can easily make out that the idea of transforming West Bengal into 'Sonar Bangla' has been completely shattered as people chose 'Banglar Meye' over it. The mass exodus of TMC MLA's joining BJP may have given a faint misconception to the party that the turncoats might bring in victory for BJP. But the same could not happen as the newly joined party members of BJP performed poorly; except for few, out of which one did perform well, Suvendu Adhikari as he defeated CM Mamata Banerjee.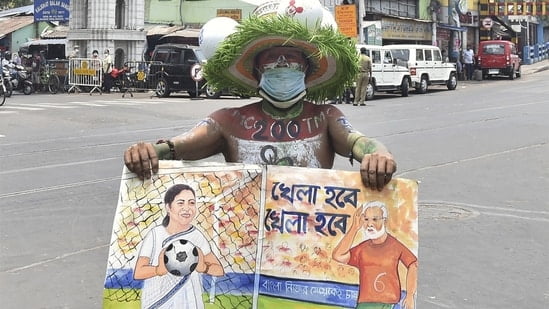 Also, factors like numerous welfare schemes introduced by TMC like Kanya Shree, Aikyashree, Yuvasree, and others which helps young girls in terms of education and fund for marriage has also proved to be a plus factor for TMC's clean win. In terms of health, Swasthya Sathi card was launched by CM Banerjee which gives medical claim to every resident of West Bengal has also catered to TMC's sweeping victory. And the major slogan 'Duaare Dusare Sorkar' initiative did bring a positive result for the AITC in the 2021 Assembly Elections.
References:
Image Sources:
• PTI
• AFP
• NDTV
• India Today
• The Bengal Story