Congress leader Rahul Gandhi attended a prayer gathering in Sriperumbudur Tamil Nadu at the memorial of Rajiv Gandhi. The prayer kickstarted the Congress party's nationwide rally. The rally will cover 12 states, 3570 km over 150 days with 100 odd participants rallying behind the Congress president, to fight against intolerance and hate in the country.
The march for peace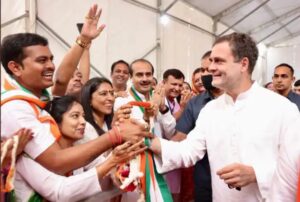 The padayatra began with three Chief Ministers handing over the national flag to the participants of the rally who will, alongside Rahul Gandhi, go on a pilgrimage.The formal event would be launched in the presence of top Congress politicians Ashok Gehlot, and Bhupesh Baghel, Chief Ministers of Rajasthan and Chattisgarh respectively.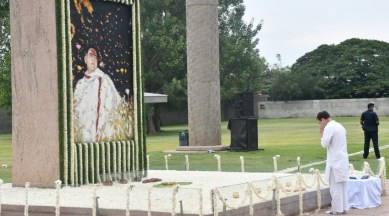 "I lost my father to the politics of hate and division. I will not lose my beloved country to it too," said Rahul Gandhi as he offered prayers at the memorial in Tamilnadu. There will be a prayer meeting at Mahatma Gandhi Mandapam and National Flag Handover Ceremony at Gandhi Mandapam after which Rahul Gandhi will march with Bharat Jodo Yatris.
The Bharat Jodo yatra 
Gandhi would be the first politician in over four decades to embark on a journey from Kanyakumari to Jammu and Kashmir, a feat they hope to complete by February 2023. This yatra also signifies the rejuvenation of the long defeated image of the Congress, currently battered after high-profile resignations and humiliating election defeats.
How and where will the participants live during the Yatra?
The yatra, which will begin from Kanyakumari, has built-in containers for the participants and the Congress leader himself, who will take shelter in the said containers for 150 days. The containers boast of sleeping beds, toilets, and air conditioners.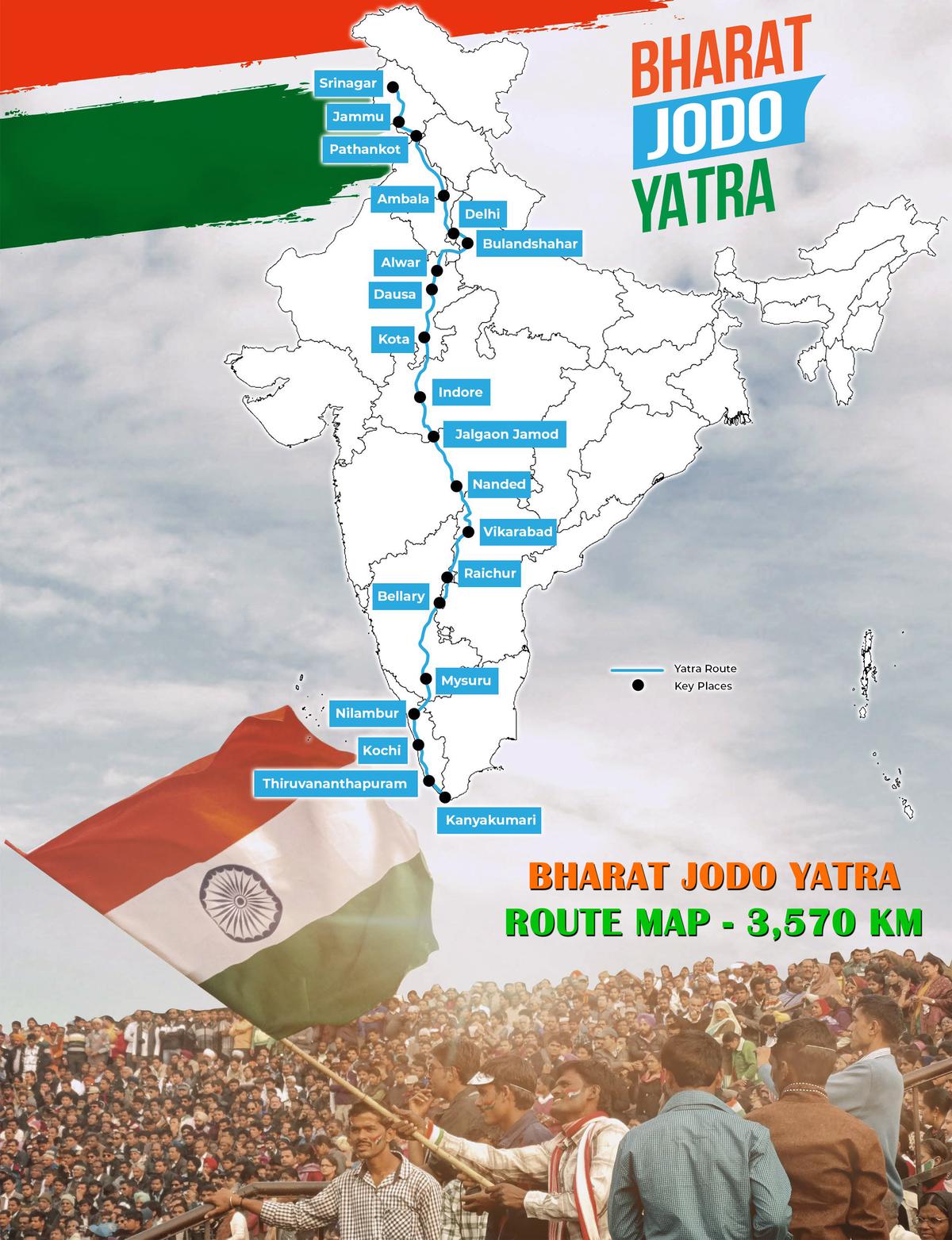 "About 60 such containers have been prepared and sent to Kanyakumari wherein a village has been set up in which all these containers have been placed. The container will be parked in a new place every day in the shape of a village for night rest. Full-time yatris who will stay with Rahul Gandhi will eat together and stay close." claimed verified reports.
A turning point in Indian politics- Jairam Ramesh tweeted.
How did other political parties react to this?
Former UP Minister Sidharth N Singh on Wednesday stated that he had a problem with the terminology of the Congress's Bharat Jodo Yatra.
"Bharat toota kahaan hai, jo aap jodne nikle ho (What makes you go out to unite India when it's not even divided)? India is not disintegrated… then how can you say so? You had divided India on the basis of your issues," Singh was quoted as saying by ANI
Assam Chief Minister Himanta Biswa Sarma lashed out at Gandhi's new yatra saying that the party should conduct this campaign in Pakistan if they want to start the campaign. Congress leader Jairam Ramesh hit back at the politician, Calling him "immature" and "boyish" as Ramesh added, "he makes statements only to prove his loyalty to his new masters (BJP)."
Also read – https://www.thenewshamster.com/explained-what-is-digital-rape-how-can-offenders-be-prosecuted-under-it/