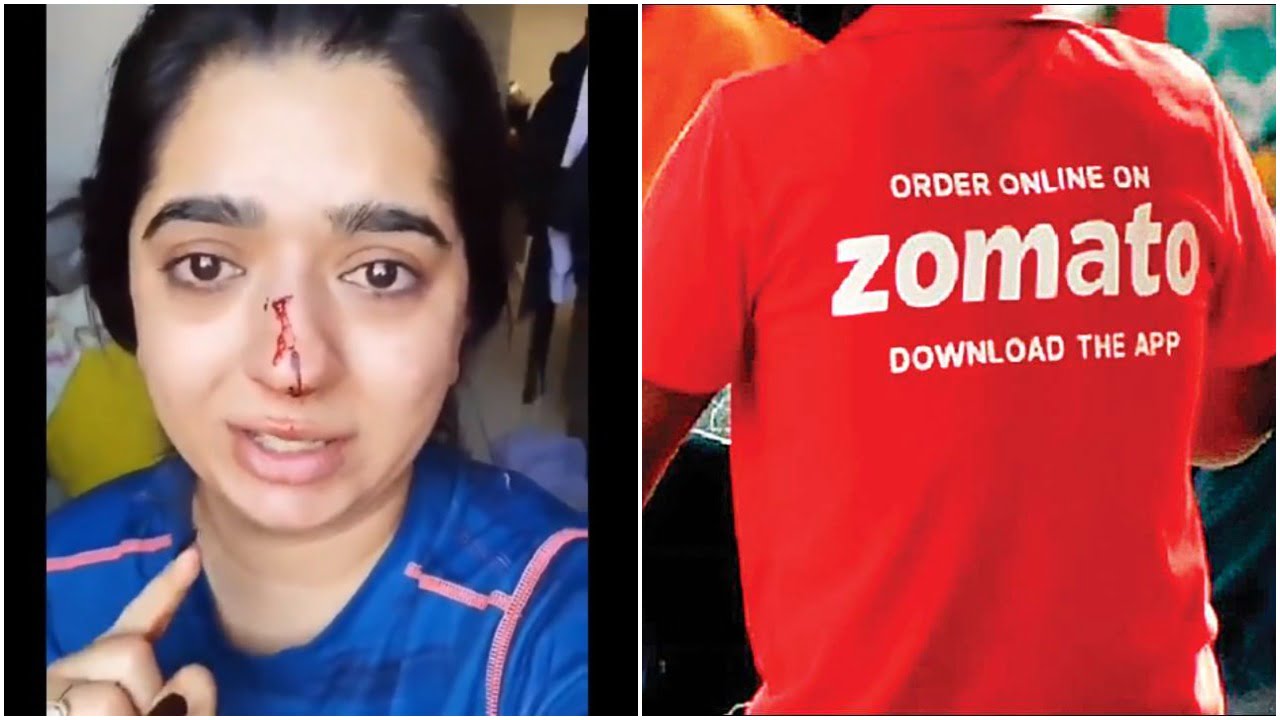 Source: OpIndia
Hitesha Chandranee is a makeup artist and a social media influencer living in Bangalore. She gives advices relating to makeup and brand endorsements through her instagram page. She came into news after complaining about a Zomato delivery guy clamming that he has hit her during an argument about late delivery. On 9th March 2021, she uploaded a video on her social media handle saying that she ordered food on Zomato as she was working from home but the delivery guy took huge time than the actual time, so she called the customer care and complained against the delivery guy. Hitesha said that while she was speaking to the customer care the delivery guy arrived but she asked him to wait until she is done with her conservation with the customer care. She also said "I had full right to fight with customer support when I am paying. I kept saying either cancel my order or do me a favor by making it free, the moment I asked him (Kamaraj) whether Zomato had told him anything about cancelling the order or waiving the charges, he was very rude. He said 'Ma'am, I have no idea, please don't waste my time. Give me my money and let me go." "I told him you can't do this. Then he punched me. It happened within two minutes. I couldn't understand what was happening. He ran to the lift I didn't know my nose was bleeding. When I gathered myself, I went after him and stopped him. He hit me again and, as the lift wouldn't shut, pushed me and ran down the stairs". After this she came live on her instagram and said everything and tagged Zomato on her post and after this a complaint was filed against Kamaraj (zomato agent) and he was arrested.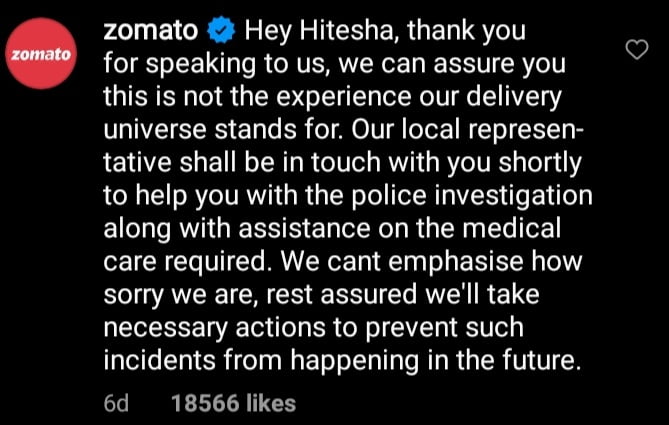 After this incident Hitesha got mixed reactions from people, some came in support for her and some were claiming that she was faking it. On the other hand Zomato apologized on behalf of their delivery agent and local representative was appointed for the case to help with the police investigation along medical assistance for her and Kamraj is temporarily suspended.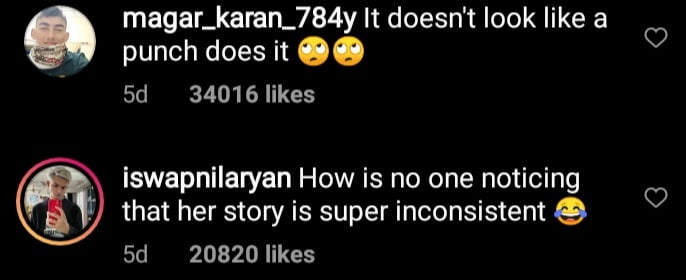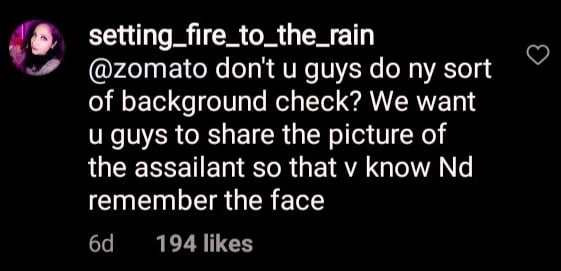 Till now people knew one side of the story, so when Kamaraj was asked about the incident he said that he never hit her and it was Hitesha's ring from which she got hurt. Kamaraj apologized to her and after talking to Zomato personals he asked Hitesha to return the food but she refused, he admitted picking up the food from her table and walking away. "She started abusing me. There was a slipper stand near the door. She took chappals and started beating me, I was totally shocked. For my safety I hit her hand. She was wearing a ring. That ring hit her nose and then the injury happened. I didn't punch her…I was totally scared, so I left the place." said Kamaraj. He also said the she followed him and kept hitting him which forced him to take the stairs. When Ms Chandranee was asked about of abuse she claimed that she never started with abuse. According to her it was her reaction out of panic and had no intention of doing so. On 15th of March 2021 police filed a FIR against Hitesha based on the complaint by Zomato delivery agent Kamaraj. Police booked her under the Indian Penal Code section for wrongful restrain, assault or criminal force with intent to dishonor person and criminal intimidation. Deepinder Goyal the founder of Zomato said that Kamaraj uptil now made 5000 deliveries for Zomato and has a rating of 4.75/5 on the platform and that he is on conditioned bail though he is temporally suspended they are covering his earnings in the interim because of the ongoing investigation.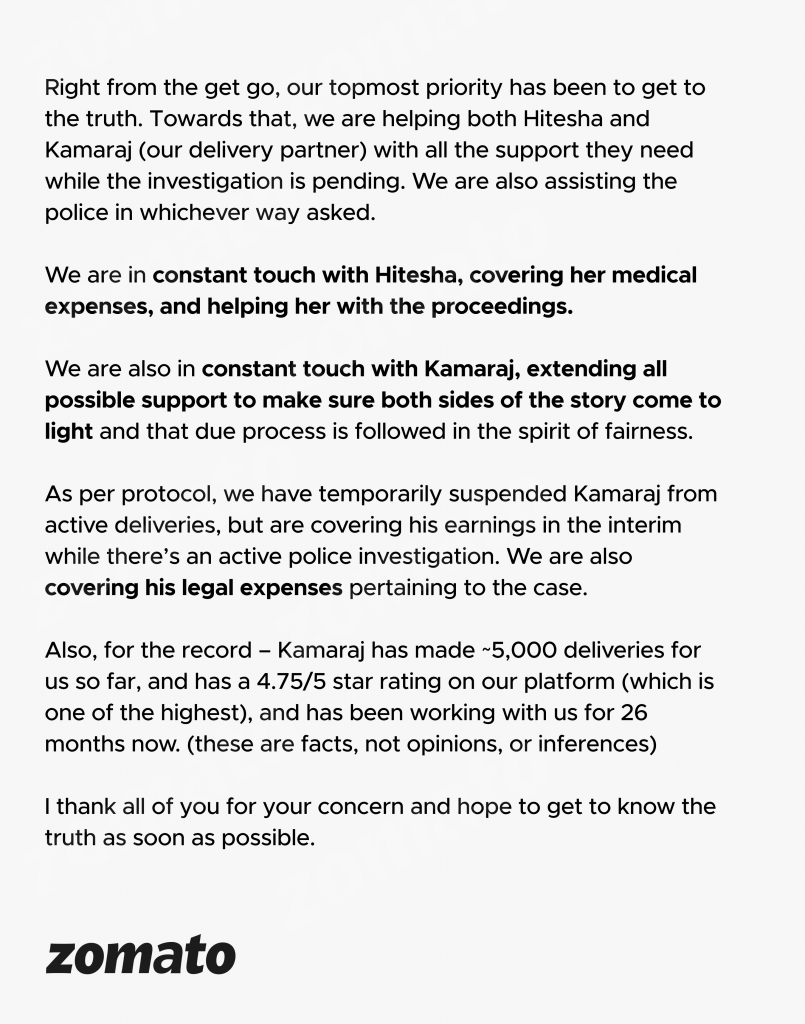 Kamaraj released a video on social media asking for help and said, "I don't want to make it more complicated, let the truth win. If not, I will fight it legally. I have a mother with co-morbid conditions, my father died 15 years back, I am the only breadwinner for my family. I am working in Zomato for the past 26 months with 4.7 ratings. As of now, the company has blocked my ID until this case completes and assured of taking it back once the matter resolves." After the video released netizens came to support him including Bollywood actor Parineeti Chopra supported Kamaraj and asked Zomato to bring out the truth and if any help is need from her she is ready to help. Parineeti is the only Bollywood actor who showed support in this matter.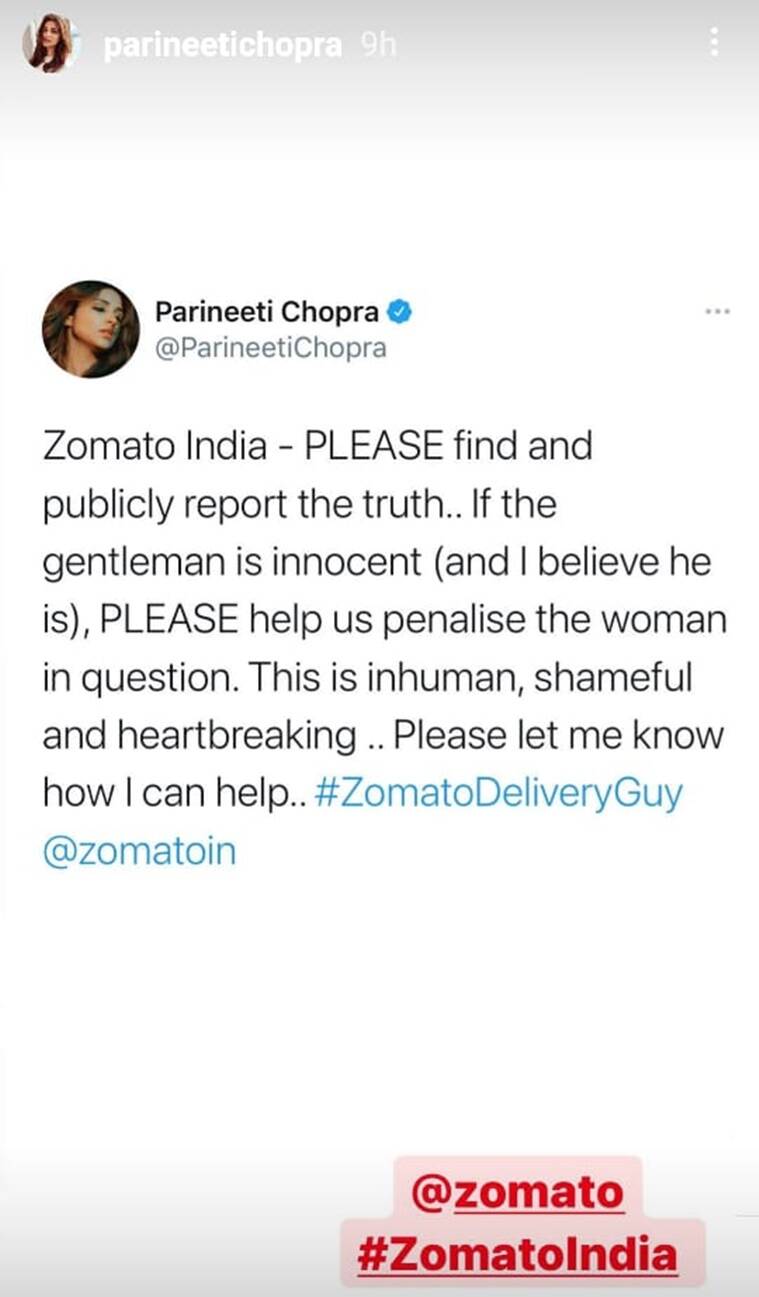 After listening to the other side of the story netizens is angry with Hitesha and her alligations. It is still not proven and so everyone is waiting for the truth to prevail and Justice be served.
Reference:
https://www.newsbugz.com/hitesha-chandranee/#/?playlistId=0&videoId=0
https://www.shethepeople.tv/news/zomato-delivery-man-assault-woman-hitesha-chandranee/
https://timesofindia.indiatimes.com/city/bengaluru/bengaluru-zomato-delivery-executive-files-plaint-cops-book-case-against-techie/articleshow/81517458.cms
Picture:
https://react.etvbharat.com/english/national/state/karnataka/netizens-puzzle-over-victim-in-bengaluru-womans-scuffle-with-zomato-delivery-person/na20210312103101928
https://hindi.asianetnews.com/bollywood/parineeti-chopra-favour-of-zomato-delivery-boy-kamaraj-and-said-woman-should-be-punished-kpg-qpy9s0
https://www.opindia.com/2021/03/zomato-delivery-executive-breaks-customers-nose/