On July 27, private buses, taxis and autorickshaws in Bengaluru will stop operating in protest against the Karnataka government's Shakti scheme, which provides free transportation for women in state-run buses. The Federation of Karnataka State Private Transport Associations asserted that implementing the Shakti scheme has resulted in a decline in the use of private transport vehicles, prompting the decision.
All private buses heading towards Bengaluru from various districts, as well as autos, cab services, and tourist buses, are anticipated to be impacted by the bandh on July 27. Ola and Uber's services are unlikely to be affected, however.
The forum of private transport providers, which includes 23 transport unions from across Karnataka, sent a memo to transport minister Ramalinga Reddy last week asking for a reimbursement similar to the one given to state transport agencies to cover losses brought on by the Shakti scheme.
Due to increasing losses, the private operators complained that bus owners could not cover expenses such as employee wages, debt repayment, government taxes, insurance renewal, and child tuition. According to the operators, this situation would increase unemployment in the state's transport sector.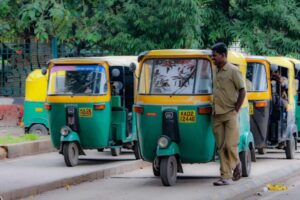 Nataraj Sharma, chairman of Karnataka State Private Bus Operators Association, said, "With the hope of giving jobs to the working class, the government that has come to power with huge support from the youth is turning out to be a poison with the introduction of the new scheme."
He further said, "Organisations of autorickshaw, taxi and tourist bus owners and drivers have separately submitted their grievances in petitions to the transport minister and the chief minister. But with demands falling into deaf ears, the problem escalates daily, and the government has pushed the auto drivers and owners to the jaws of death."
As part of the protest on July 27, the auto drivers' union in Bengaluru is calling for a complete ban on Rapido bike taxis, Rs 10,000 in monthly driver compensation subsidies, the creation of an unorganised commercial drivers transport development corporation, and the availability of low-interest direct loans from caste-specific corporations.
In the meantime, the associations of Bengaluru taxi owners and drivers demand housing programmes for drivers, car purchase subsidies, school scholarships for drivers' children, and action against white-board vehicles and Zoomcar services.
Also Read: Bengaluru Auto Drivers Demand Rs 10k Per Month From The Government; Click To Know Why
Meanwhile, Tanveer Pasha, the president of Ola, Uber Drivers and Owners Association in Bengaluru, said, "People can avail Ola and Uber cabs and autos on July 27 without any problem because we are not supporting the bandh. As per our survey, we did not find the Shakti scheme impacting the aggregator business."
He added, "We continue to get our regular customers since cabs and autos are faster modes of transportation with more privacy than buses. The protests on July 27 are just politically motivated to gain mileage."