Bengaluru's BBMP has landed itself in a controversy- yet again- for imposing a complete ban on meat and slaughter on 31 August shocking localities in the city.
Full story
A complete meat and slaughter ban has been imposed by Karnataka's Bengaluru on Wednesday, August 31, in view of the upcoming Ganesh Chaturthi festivities. The Bruhat Bengaluru Mahanagara Palike (BBMP) reportedly issued circulars across the city explaining the same. The ban shall be applicable in all areas within the BBMP limits.
The order, which was issued in Kannada by the Joint Director (Animal Husbandry) says that all meat and slaughter shops would be banned from selling meat.
"As per the above-mentioned subject, on 31 August 2022, Wednesday on account of Ganesha Chaturthi, all slaughterhouses that come under the jurisdiction of BBMP are completely prohibited from slaughtering animals and selling meat to shops.".
Earlier on august 19, a similar order was implemented banning the slaughter and sale of meat on Krishna Janmashtami.
The opposition wasn't happy with the decision
While BJP leaders stressed on the fact that it's quite common to ban meat during Hindu festivals, Karnataka Congress State Chief DK Shivakumar hit back at the State government, accusing them of creating unnecessary controversies in the already volatile state.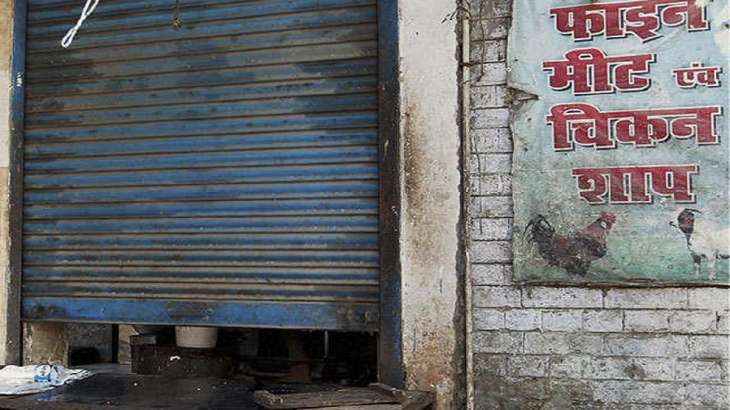 In an interview with News 18, Congress leader Syed Naseer Hussain said "They are doing this so they can take divert the attention of the people. Instead of sending out circulars of this kind, the BBMP should focus on the city's flooding and pothole problems. Is banning meat more important or providing safe roads and a proper drainage system?"
"It is one of the many tactics of the Bommai government to hide their failures from its people," Syed asserted.
Syed's message rang bells on the ongoing spell of rains which has shut schools and halted daily life in Bengaluru.
Final calls to celebrate Chaturthi on Idgah ground at chamrajpet
Along with Bangalore Central MP PC Mohan, the Revenue Minister R Ashoka, on Saturday visited the ground for a spot inspection and held talks with locals and groups that have come forward to organize the festival there, at the end of which agreed to the opinion of the festivities being organized the state government itself.
"We have not decided yet…We have given two more days time to see if any other group will come forward because the High Court has asked to verify all applications. Also, the Waqf board and others are going for an appeal probably on Monday according to my information. The government has already filed a caveat before the Supreme Court," Ashoka added.