The Outer Ring Road Companies Association, (ORRCA) has claimed that all the firms represented by the association have collectively incurred losses of about 225 crores due to flooding on the ORR (Outer Ring Road) stretch.
Full story
A letter submitted to Karnataka Chief Minister Basavaraj Bommai on Thursday, mentioned a collective loss of 225 crores after the tech corridor was inundated by floods after heavy rainfall battered the city on August 30.
All IT and banking companies on the Outer Ring Road stretch represented by the association have been significantly affected after the Ecospace service road on ORR Bellandur as waterlogged caused due to overflowing of the Bellandur lake in the city.
"It is estimated that more than half a million professionals are employed along the Outer Ring Road between Central Silk Board and KR Puram corridor and with various supporting services and indirect employment, the corridor which measures about 17 is providing close to 1 million people." the letter read.
"Flooding on ORR on August 30 has led to a loss of Rs 225 crore as employees and staff were stuck on the road for more than 5 hours," the letter pointed out.
The letter also highlighted the corridor churning out the highest tax contributions in Bengaluru.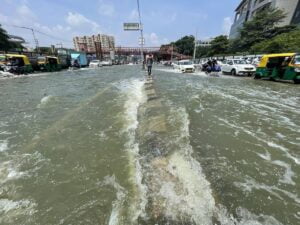 "ORR IT generates revenue of $22 billion per annum (32%of Bengaluru's revenue) and is the highest tax contributor. However, the lack of focus on the development of the infrastructure in this corridor is appalling." the letter read.
Suggesting that the government should come up with short-term and mid-term plans in order to address issues related to infrastructure, the letter described the situation the city is currently reeling in:
"Poor infrastructure on the corridor is bringing down the efficiency and productivity of the companies and putting employee safety and well being at risk. Inadequate infrastructure on the ORR has reached a crisis level. Even though only 30% of the ORR population has returned to work after office, the collapse of the infrastructure has drawn global concern about Bengaluru's inability to handle future growth."
Blame game by the State Government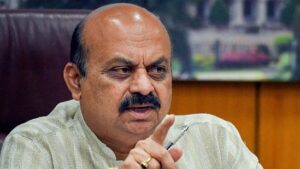 The Bommai government, on the other hand, resorted to 'blame games', accusing the previous government of neglecting Bengaluru.
"For the past eight to ten years, Bengaluru was completely neglected. There was not any major issue before the previous government but they did not do it. The work executed was of substandard quality because of their poor work, we are suffering today," Bommai asserted.