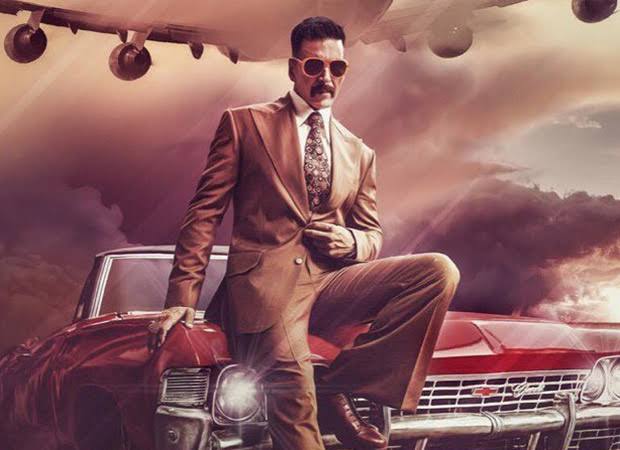 The latest Akshay Kumar starrer, "BellBottom" was released in theatres on August 19. Today the Actor is filled with pride from the screening of the movie at the world's highest mobile theatre in Leh, Ladakh.
He posted a picture of the tiny theater and posted it on Twitter, writing along with it, "Makes my heart swell with pride that 'BellBottom' was screened at World's highest mobile theatre at Leh in Ladakh. At an altitude of 11562 ft, the theatre can operate at -28 degrees C. What an amazing feat."

Akshay plays the role of a RAW agent in the film, which is based on the series of plane hijacks that threw India off guard in the early 1980s.
Lara Dutta Bhupathi plays the role of former Prime Minister Indira Gandhi, who was in power at that time. The movie also stars Vaani Kapoor and Huma Qureshi in prominent roles.
It opened with great reviews and has a rating of 6.7 on IMDB at the moment. Critics say that even though the movie has its flaws, it never fails to entertain the audience and keep them on the edge of their seats. Akshay Kumar's dashing looks and performance were highly appreciated by critics.
"BellBottom" is directed by Ranjit M. Tewari, and is produced by Vashu Bhagnani, Jackky Bhagnani, Deepshikha Deshmukh, Monisha Advani, Madhu Bhojwani and Nikkhil Advani.
It was the first exclusive theater release in Bollywood after the first wave of the pandemic and made a whopping 2.5 crore on the first day even amidst the pandemic, which is a very significant amount compared to Amitabh Bachhan's Chehre, which collected a mere 40 Lakhs on day one and was the second movie to be released in theatres. The movie also faced protests and a boycott movement from farmers and laborers in Punjab, saying say that Akshay Kumar has not taken any stand of Punjab regarding the three agriculture laws of the Union government and therefore no film of the actor will be allowed in Punjab.
The film was also banned in three Gulf countries, namely Saudi Arabia, Kuwait, and Qatar. The film certification authorities banned it on grounds of tampering with historical facts. It was pointed out that the 1984 incident actually had the United Arab Emirates Defence Minister Mohammed bin Rashid Al Maktoum and the UAE authorities nabbing the hijackers, while the film portrayed Kumar's character and his team as the real heroes of the mission.
REFERENCE:
Image sources: