Author Salman Rushdie was stabbed in the neck and abdomen onstage at a literary event in New York on Friday.
Full story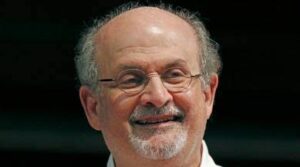 The 75-year-old author was about to address the audience at the Chautauqua Institution in New York City when the incident took place. Shocked eyewitnesses said the attacker, now identified as Hadi Matar, 24 from New Jersey rushed to the stage and stabbed Rushdie repeatedly. There were around 2500 attendees present during the incident, soon after which they were evacuated. The alleged attacker has been taken into custody.
Rushdie and his tryst with controversy
Born into a Muslim Kashmiri family in Bombay, Salman Rushdie rose to prominence after publishing his second novel 'Midnights Children' in 1981 which also won the Booker Prize. Now a British citizen, Rushdie faced backlash after his fourth novel 'The Satanic Verses.'  A bounty was put on his head by Iranian top leader Ayatollah Ruhollah Khomeini condemning his work and calling for his assassination. He recently emerged from hiding after the Iranian government in 1998 said it won't enforce the fatwa against him.
Aftermath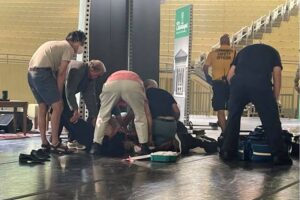 Rushdie is currently on ventilation after hours of surgery."The news is not good," Andrew Wylie, his book agent, wrote in an email, reported news agency AP. "Salman will likely lose one eye; the nerves in his arm were severed, and his liver was stabbed and damaged."
New York governor Kathy Hochul condemned the stabbing and praised Rushdie as "an individual who has spent decades speaking truth to power." "We condemn all violence, and we want people to be able to feel (the) freedom to speak and to write the truth," she said.