by Divyakshee K.
Making a name for himself by portraying the essence of small-town India in films like Tanu Weds Manu, Raanjhanaa, and Tanu Weds Manu Returns, Aanand L. Rai has a portfolio of quirky films to his name. Atrangi Re, directed by Rai and written by his long-time collaborator Himanshu Sharma, has, for lack of a better term, an unusual premise. Unfortunately, even the vibrant musical score by A.R. Rahman couldn't redeem this weird love story.
Its oddness is somehow the least of its issues. Apart from being too complicated, it also takes a dangerously casual attitude towards mental trauma and its long-term consequences.
The story revolves around Rinku (Sara Ali Khan), a young woman who is head over heels in love with her magician boyfriend Sajjad Ali (Akshay Kumar). Rinku's abusive family, however, doesn't approve of the match and performs her 'Jabariya Shaadi' (forced marriage) by kidnapping a man called Vishnu (Dhanush) for her. Groom abductions and Pakdau/Jabriya Shaadi are common occurrences in Bihar society.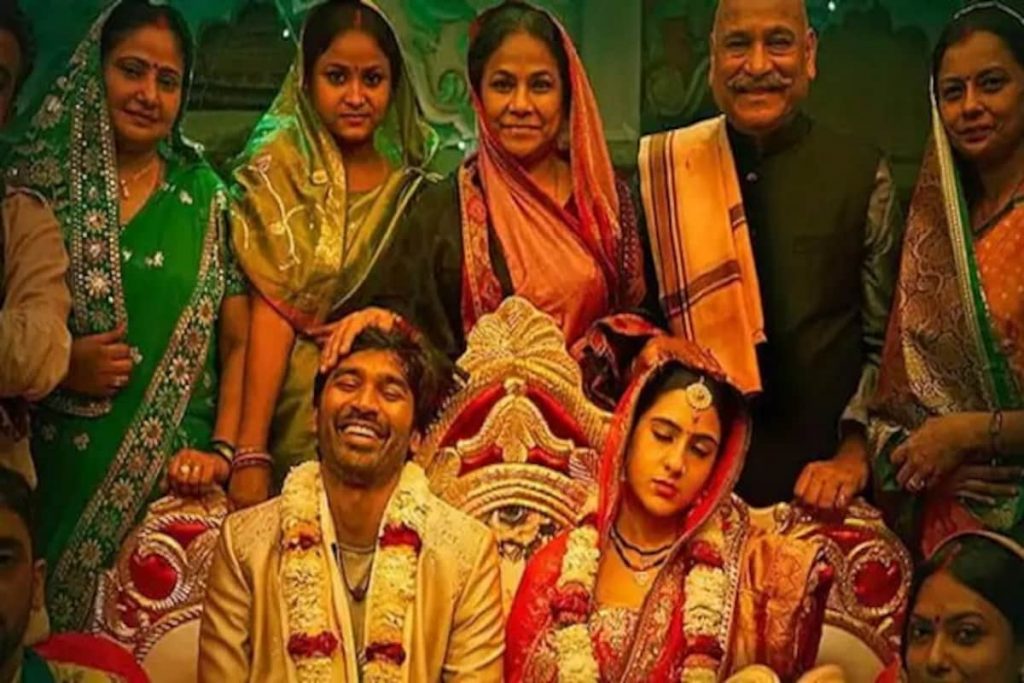 Rinku informs Vishu about her long-time love Sajjad Ali Khan (Akshay Kumar), whom her family does not approve of after she gets out of her violent family's grip. In reply, he informs her that he will be engaged to his fiancée in Chennai in just a few days, with both parents' permission.
The film, from here on, begins to build the complicated love triangle that the trailer promised us. While the script focuses on PTSD (post-traumatic stress disorder) and the tormented past of one of the characters, the depiction of this condition is yet another disappointing portrayal of mental illness coming from Bollywood. The film seems to have a minimal understanding regarding the depth of the condition, feeding into mainstream stereotypes that the unaware public may hold regarding PTSD. Once again, a Bollywood film has squandered the enormous reach and grip that it has over Indian audiences and turned mental health into a plot device rather than using their platform to correct people's mindset and bring about more awareness regarding the severity of mental health issues.
In films depicting mental illness, scenes where you fling labels around haphazardly, are a major source of concern. People with mental health issues have long been portrayed as insane and unhinged in Bollywood films. To make matters worse, they frequently create sweeping, nonsensical and highly ignorant narratives involving therapists and psychiatrists, depicting them as comical "dimaag ka doctors."
Since Sara Ali Khan and Akshay Kumar's names were released for this project, there has been some criticism about Bollywood's continued trend to portray women as love partners of male stars who are old enough to be their fathers. While there is more to Rinku and Sajjad than what a spectator may believe based on the trailer and the story's synopsis so far, Nonetheless, the 28-year age gap between the two performers is visible on film, adding to the unsettling, uncomfortable aspect of the script's depiction of their relationship.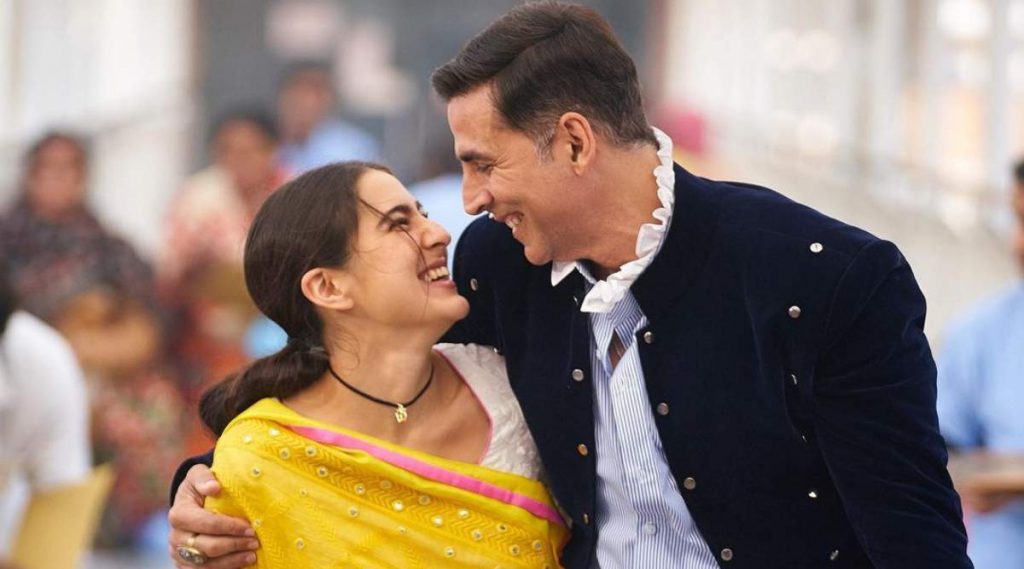 The storyline is meant to tug at our heartstrings – all it does is stumble from one uncomfortable situation to an even more uncomfortable situation in order to assert the "depth" of Rinku's love for Sajjad and the resilience of Vishu's willpower, all spun into one delirious love triangle that for the most part goes round in scribbles rather than circles.