by Divyakshee K.
South Africa has begun a week of mourning in commemoration of anti-apartheid icon and Archbishop Emeritus Desmond Tutu, who died on Sunday at the age of 90 at a Cape Town nursing facility.
 The bells of the city's St George's Anglican Cathedral rang out at noon on Monday, where the Nobel laureate had called for South Africans of all races to work together to end apartheid. For the next five days, they will ring for 10 minutes at noon.
 As Dean of St. Mary's Cathedral, Desmond Tutu became a renowned advocate for black rights. He recognized he had been given a platform that had never been granted to a black person before, and he vowed to utilise it to fight against the injustices that were being meted out to black people in his nation.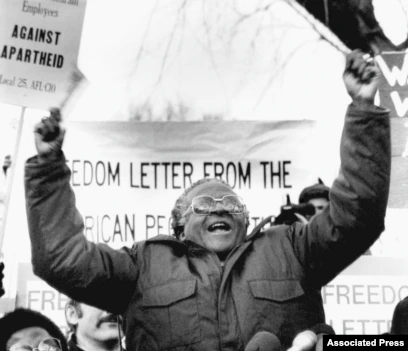 In 1976, he was named Bishop of Lesotho, and two years later, in 1978, he was named General Secretary of the South African Council of Churches. He became more involved in the anti-apartheid movement as he ascended through the South African church hierarchy.
He was a passionate anti-apartheid activist who wrote extensively. He frequently linked apartheid to Nazism, provoking the government's wrath, which twice cancelled his passport. In 1980, he was arrested and imprisoned after being actively involved in protest marches. Despite his strong opposition to apartheid, he pushed for nonviolent protest.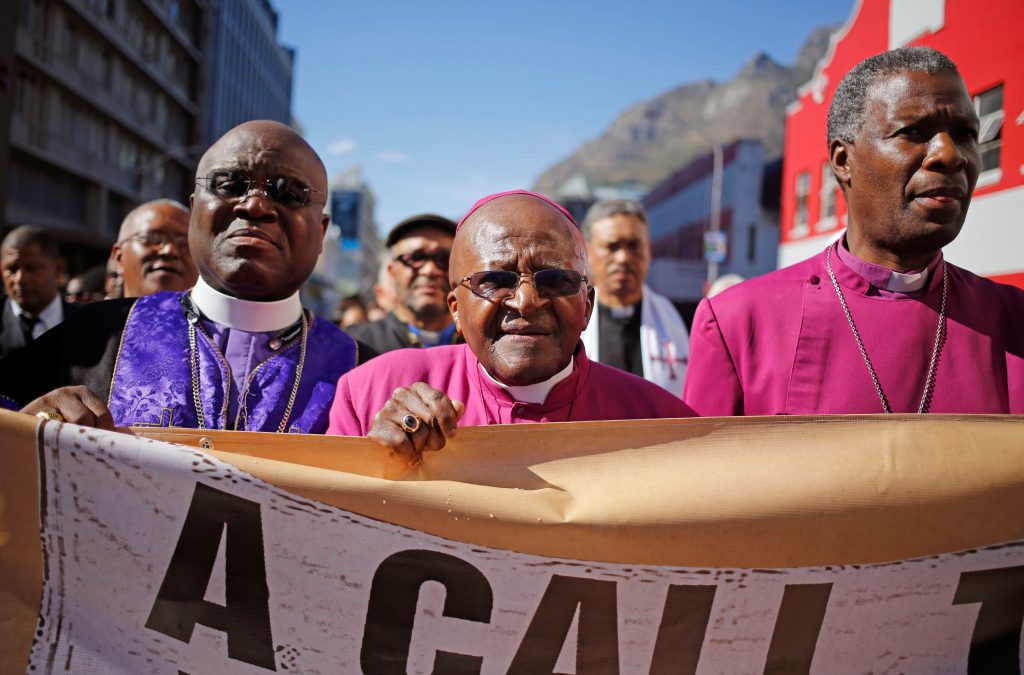 To combat the increasing anti-apartheid movement, a new constitution for South Africa was suggested in 1983. Tutu was a key figure in the founding of the National Forum Committee, which was formed to oppose the constitutional revisions.
In 1984, he was awarded the Nobel Peace Prize for his role as an outspoken leader in the anti-apartheid campaign. Following this, worldwide support for South Africa's anti-apartheid campaign grew, and Tutu was elevated to the role of a world leader.
Tutu was named Bishop of Johannesburg in 1985 and Archbishop of Cape Town the following year, making him the first black person to hold the highest position in the Anglican Church of South Africa.
In 1987, he was elected president of the All Africa Conference of Churches, a post he maintained until 1997.
Apartheid in South Africa came to an end in 1993, thanks undoubtedly to Tutu's tireless activism and capable leadership. In 1994, the country's first black president, Nelson Mandela, was elected, and Tutu was granted the distinction of introducing him to the citizens.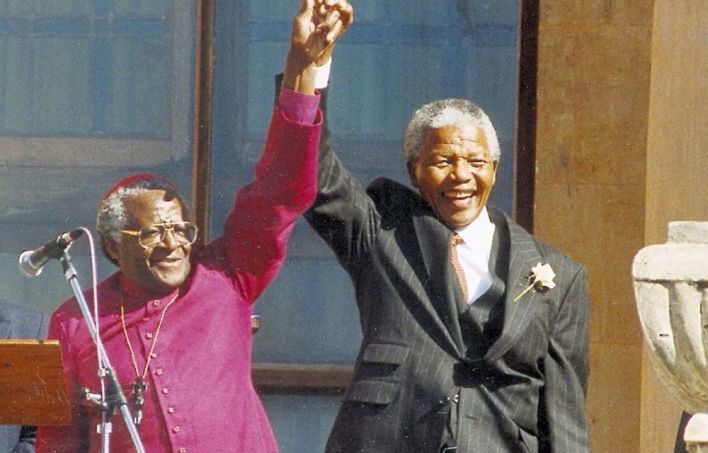 Even after apartheid was abolished in 1994, Archbishop Tutu continued to struggle for human rights. He continued to criticise politicians who misused their positions of power. He has lent his support to causes such as HIV/AIDS, poverty, racism, homophobia, and transphobia.
When South Africans awoke on April 7, 2017, to protest the removal of respected Finance Minister Pravin Gordhan by then-President Jacob Zuma, Archbishop Tutu left his Hermanus retirement home to join the protests. He was 86 years old and in ill health at the time. 
His moral and ethical integrity, as well as his conviction in human dignity, were emphasized through his actions. On these beliefs, he had heroically fought apartheid, and he had become, as the Desmond Tutu Foundation correctly asserts, an outspoken champion for human rights and a warrior for the underprivileged.
Barak Obama, in fond remembrance, took to Twitter to mourn the Archbishop's demise, saying "Archbishop Desmond Tutu was a mentor, a friend, and a moral compass for me and so many others. A universal spirit, Archbishop Tutu was grounded in the struggle for liberation and justice in his own country, but also concerned with injustice everywhere."