Meet the man who wrote 'Kala Chashma' – Head constable Amrik Singh Shera!
Head constable Amrik Singh Shera from Kapurthala had no idea his song will feature in a movie…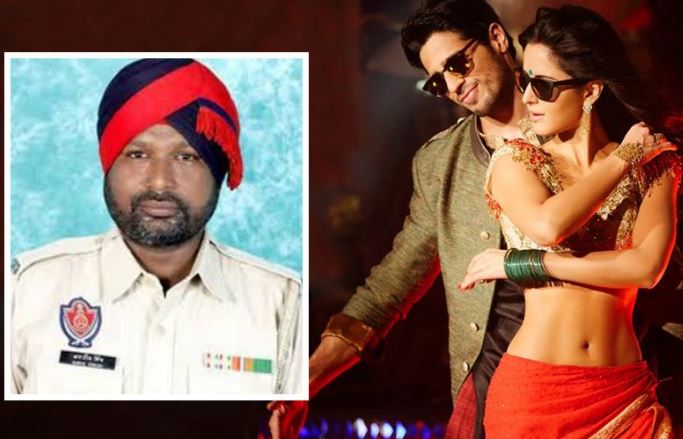 HAVE YOU EVER WONDERED IF THERE CAN BE A STORY BEHIND A SONG, THAT TOO 27-YEAR-LONG HISTORY? CAN YOU EVER IMAGINE A SONG WRITTEN BY A NINTH-GRADE SCHOOL KID IN 1990 IN PUNJAB VILLAGE WHILE TRAVELING TO LONDON WHERE IT WAS FIRST SUNG AND RECORDED? CAN YOU EVER BELIEVE THE SAME SONG WAS RECORDED BY FOUR DIFFERENT MUSIC RECORDING COMPANIES IN INDIA AND UK?
Here's the actual story of a man who has officially written our party anthem 'KALA CHASHMA'.  
AMRIK SINGH SHERA, had such an unbelievable story to share about his songs and the dark side of the music industry in the country. With all humility, he started sharing his story from his innocent dream of being known in his village, Talwandi Chaudharian (district Kapurthala) for something. He wrote 'Kala Chashma' and approached singers to sing the song. Only Amar Arshi agreed to sing Kala Chashma and Aaja ni Aaja Tenu Nachna Sikha Deya in his upcoming London tour in the same year. Both the songs were an instant hit among the crowd. The local VIP Records added his three songs to the album 'Dark Angel'. The songs became a nationwide sensation. Then, Chandigarh-based music company, Catrack Entertainment procured a copy of the songs and released them in Punjab in 1995. Then, the song was also featured in a Punjabi movie, 'Kaun Kise da Beli' in 2007. Very few people know how 'Kala Chashma' got into the Bollywood movie Baar Baar Dekho. 
Watch him share his story in his own words: 
Amrik Shera got a call from singer Amar Arshi, who told him that some people were coming from Mumbai and they wanted to play 'Kala Chashma' at the inauguration of some cement factory there and just take Rs. 11,000. "I said no problem. I'm a Punjabi and Punjabi people were coming to me for a favor. I even asked them why not play the already available song. They said that they wanted to make some tweaks in the music here and there. Then, after three months, I saw the song on TV." He lamented the disrespect of the writer in this industry. His song was used as a lie and nor was he given recognition for the song. "Money was never an issue and god knows this. I just have a grudge for being kept in dark. Only if they had told me that my song is going to be in a Bollywood movie and Katrina Kaif will be dancing on it, I could have at least get my picture clicked with her." He ended with his signature sweet humour.  
Writers never get their due here. All the credit and remuneration are awarded to the music composer, singers, and video director, but when it comes to writers, nobody even cares. He is never duly paid for his efforts nor he gets his due respect. It pained me so much that I stopped writing songs for a while. Music companies first promise you good money and name for the songs, but later nobody care."
The man, who dreamt of being well-known in his small village, is now a household name world over.
He has learnt his lesson but keeping his humility intact. There is not a hint of pride in him. He is not ready to be taken for a ride yet again. He demands nothing but honesty from whosoever approaches him for his songs. He is writing songs for Bollywood movies. His other song, 'Aaja ni aaja, tenu nachna sikha deya', recorded along Kala Chashma in 1990, is going to be featured in a Bollywood movie.
Amrik Singh Shera is now a singer himself. He has written and sung a song which will be released by T-Series. 
For more updates stay tuned at this space The NewsHamster!
Also Read
https://www.thenewshamster.com/heres-the-love-story-of-the-charming-couple-sanjay-and-maheep-kapoor/